Back when Tetris Effect originally released on PS4, I loved everything about it. I enjoy playing Tetris a lot, but Tetris Effect brought in gorgeous visuals and a fantastic soundtrack to make it my favourite Tetris experiences. Following that release, I've ended up playing it on Xbox One and Steam through the Tetris Effect: Connected releases which brought in multiplayer and a lot more. This arrived as a free update to the PS4 version. Over the last few days, it has been amazing to revisit one of my favourite games in years on Nintendo Switch through the newest Tetris Effect: Connected release.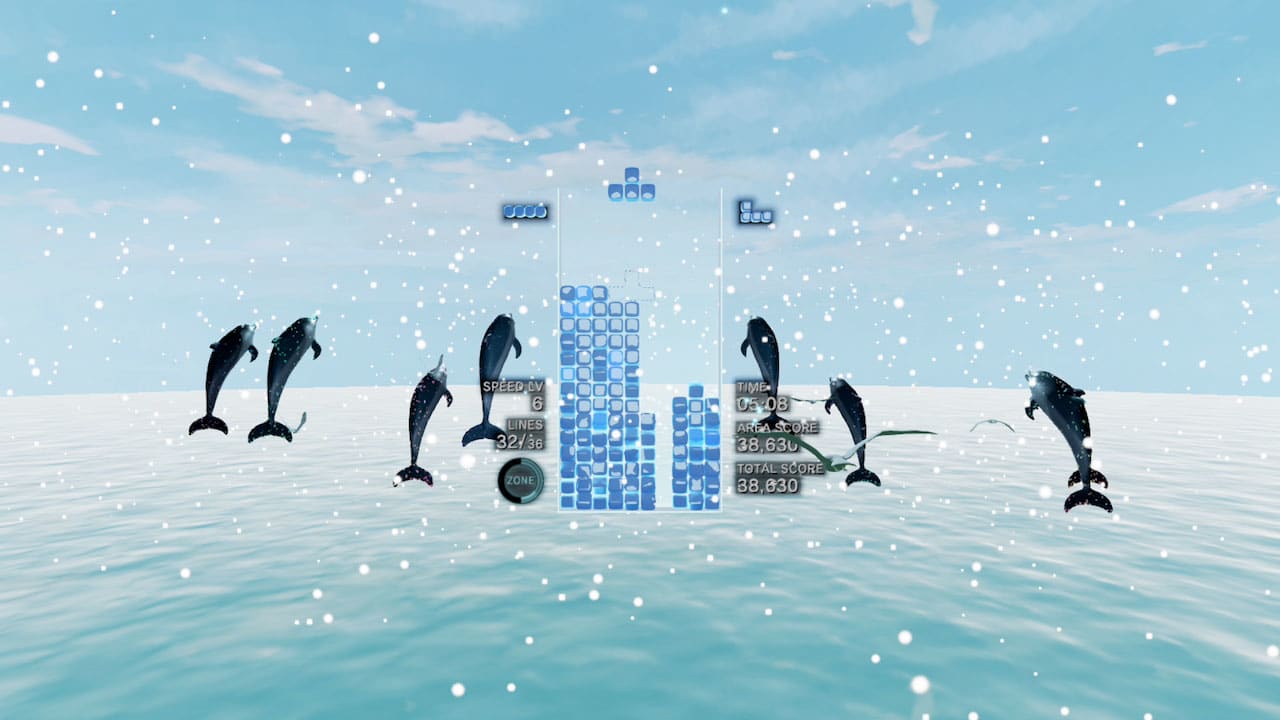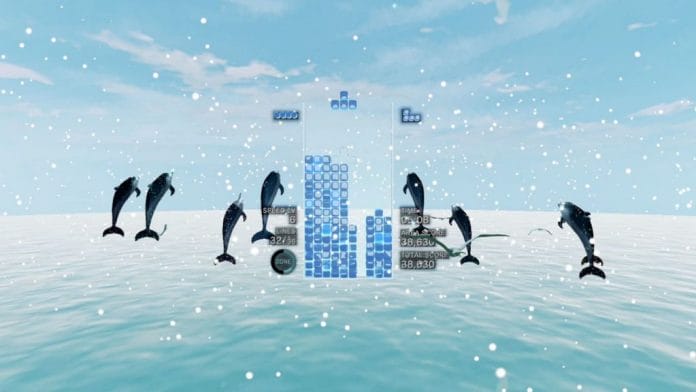 Tetris itself has no flaws at all and remains one of the best games of all time. What made Tetris Effect special is how it blended an amazing audiovisual experience with Tetris to deliver immersive and memorable gameplay. The addition of the Zone mechanic, other single player modes, and the new multiplayer in Tetris Effect: Connected all come together to make it the best version of Tetris yet and my favourite way to play it.
If you've already played Tetris Effect before and are wondering about the content here, Tetris Effect: Connected on Nintendo Switch includes everything but VR support from other platforms. You get the full Journey Mode for the "campaign" with all 30 stages that have unique and near perfect blends of music and visuals, the unlockable theater mode, the various Effect Modes, and the new multiplayer modes added in the Tetris Effect: Connected update on PS4. This multiplayer has full cross platform support as well which is always great to see. Even without the Connected content, Tetris Effect felt like it was priced too low so Tetris Effect: Connected is an even better package.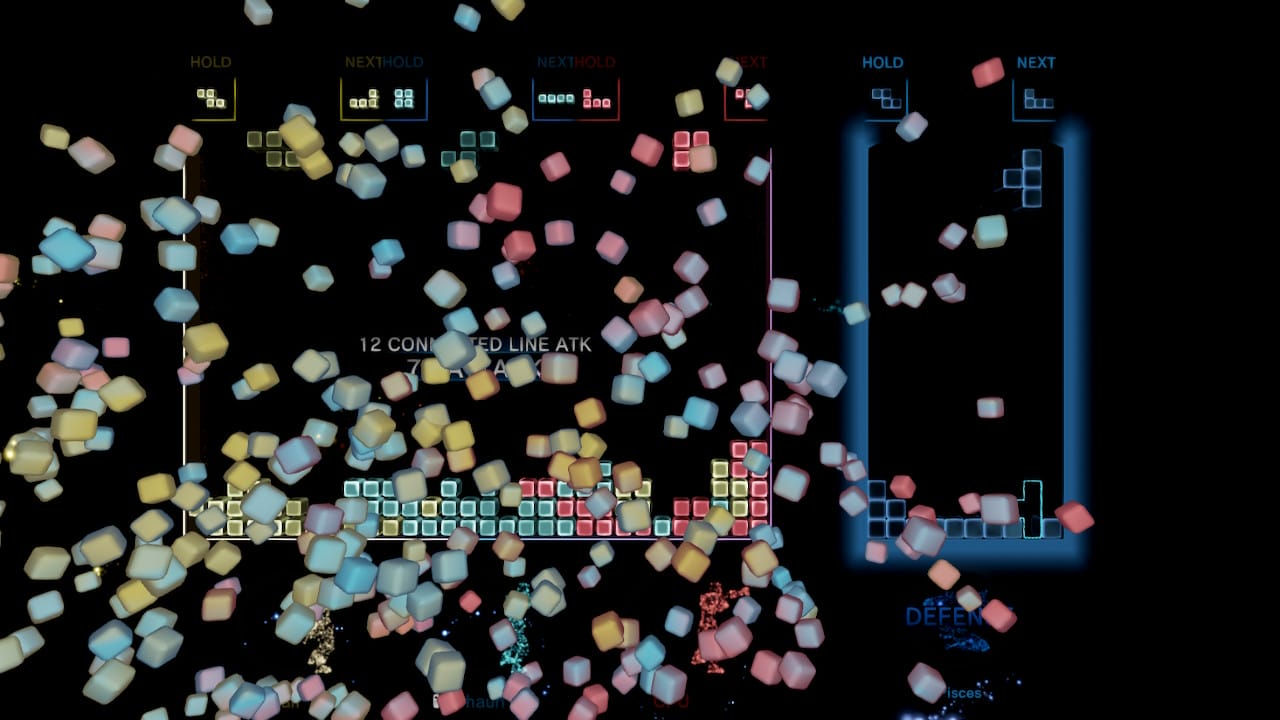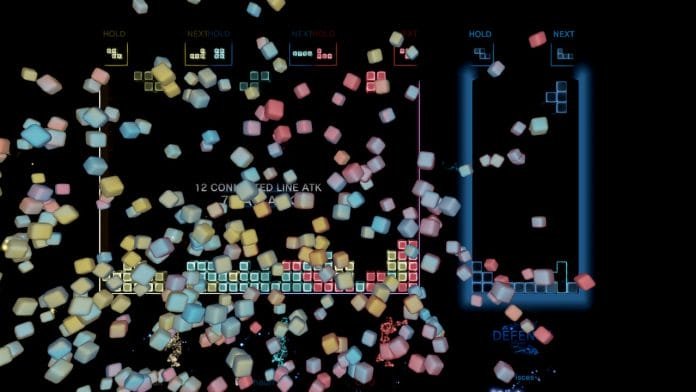 As with most games I enjoy on other platforms, I'm always curious how a potential Nintendo Switch version will end up looking and running. Tetris Effect: Connected on Nintendo Switch has exceeded my expectations and it has been difficult to not just spend the better part of last week playing this and nothing else. There are three different aspects to this Nintendo Switch version. The first is the visuals and performance. I was surprised at how good this looks both docked and portable. There are a few stages where the downgrade from other platforms is obvious, but the aesthetic scales well. If you haven't played Tetris Effect: Connected on anything else, you will not have a problem with the visuals here at all.
Performance has been mostly good for me. There are some stages where stage transitions or phase changes have a lot of effects causing some slowdown but the game never comes to a crawl and I've played multiple games of the Connected multiplayer where things get really hectic. Handheld feels like it has a more inconsistent frame rate but it never ruined the experience for me. The load times are also not bad at all. When it comes to visuals and performance, the developers have done a fantastic job here. I hope the few slowdowns and handheld performance issues can be addressed in future updates because anyone who held off on the game until now is getting one of the most polished versions with a ton of content.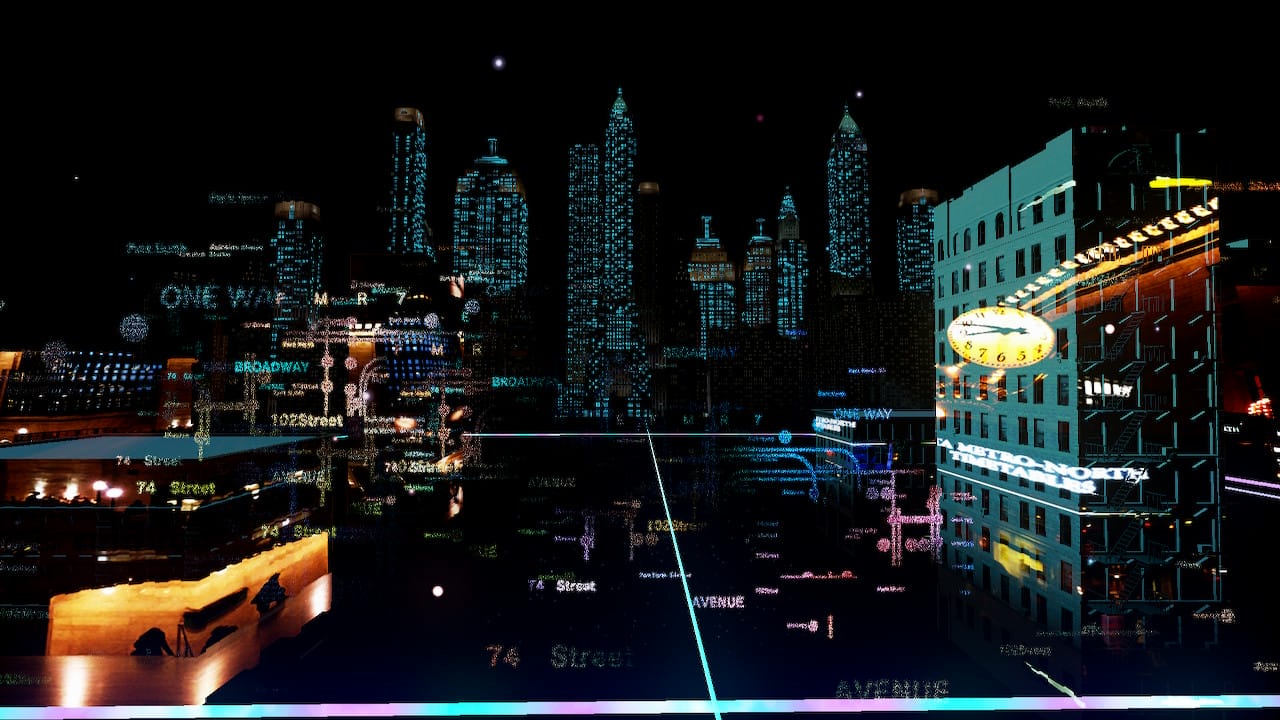 The second aspect is the multiplayer. Tetris Effect: Connected uses the Nintendo Switch's native invite system which far too few games use. Inviting a friend is seamless and if you want to get someone on another platform to join in the action, you can share your room ID. I played a few games against a friend in Japan and had no issues at all. To try out the cross platform multiplayer, I even had a co-op game with the Xbox and Steam versions of Tetris Effect: Connected where everything ran as it should without any lag or issues. I'm very impressed with how the multiplayer is in general, and in how good it works across different platforms.
The vibration and rumble is a big part of what makes Tetris Effect: Connected more immersive and the developers went the extra mile on Nintendo Switch with extra rumble in addition to the primary and secondary rumble options. Tetris Effect: Connected is the game that made me want to use the Nintendo Switch Pro Controller or the Joy-Cons as opposed to my Hori Split Pad Pro so I wouldn't miss out on the extra rumble here. Until we get a potential PS5 native release with DualSense support, this is my favourite way to play Tetris Effect: Connected thanks to all these additions and how good the port is.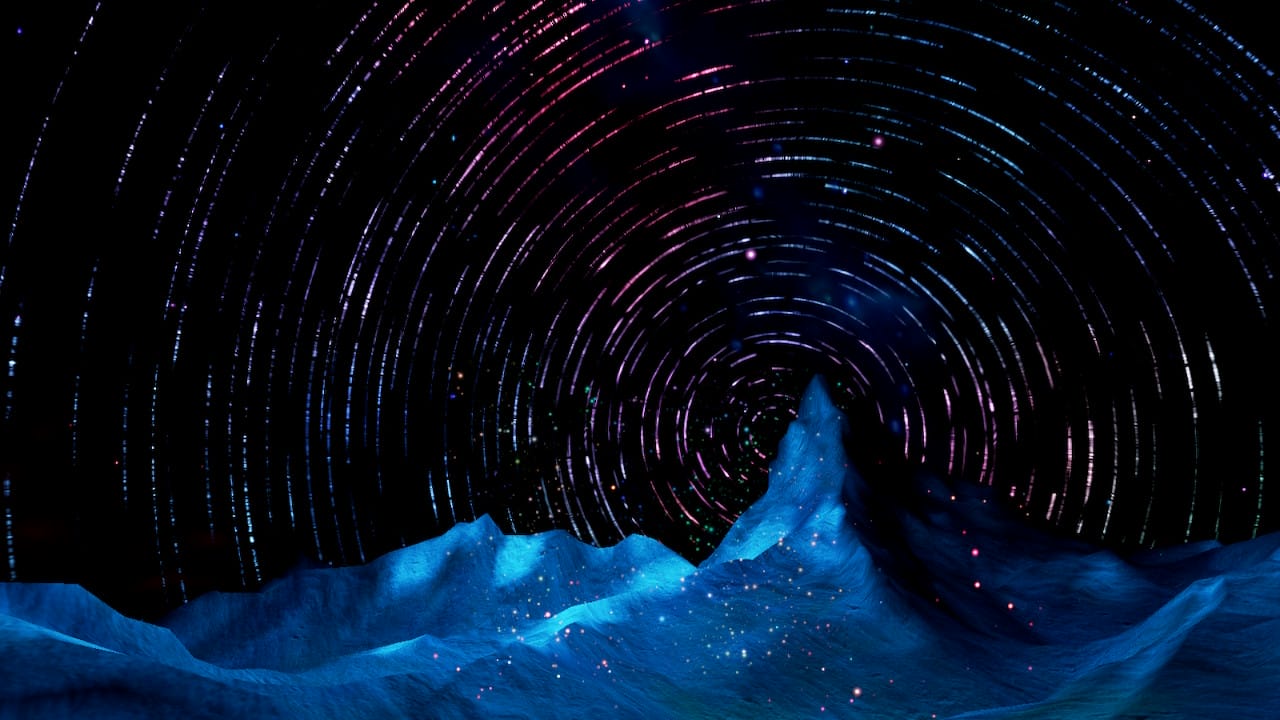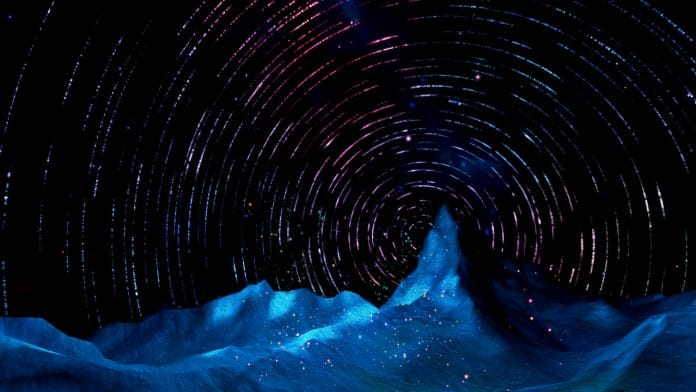 The Nintendo Switch has no shortage of ways to play Tetris with Tetris 99 and Puyo Puyo Tetris 2 being absolute essentials on the platform for any fan of the game. Tetris Effect: Connected joins both of those games to be a must play for any fan of Tetris. It is easily one of the best Nintendo Switch games you can play today. If you haven't gotten it yet on any platform, the Switch conversion is brilliant and well worth your time. There really is nothing else like this if you enjoy playing Tetris. Hopefully it gets a physical release soon because we still don't have one for Tetris Effect with the Connected update.