While a lot of people wanted Persona 5 to hit Switch over the years, Persona 4 Golden is what I was hoping to see after its PC release. Persona 4 Golden and Dragon's Crown were the first Atlus games I played ever, and the former is one of my favorite games of all time. Following the announcement at the Xbox showcase last year, Persona 5 Royal hit Switch last year with an excellent conversion. Persona 4 Golden on Nintendo Switch feels perfect, and it shines on the OLED screen. For my Persona 4 Golden Switch review, I'll be covering how the game looks and runs on Switch, the new features, and more.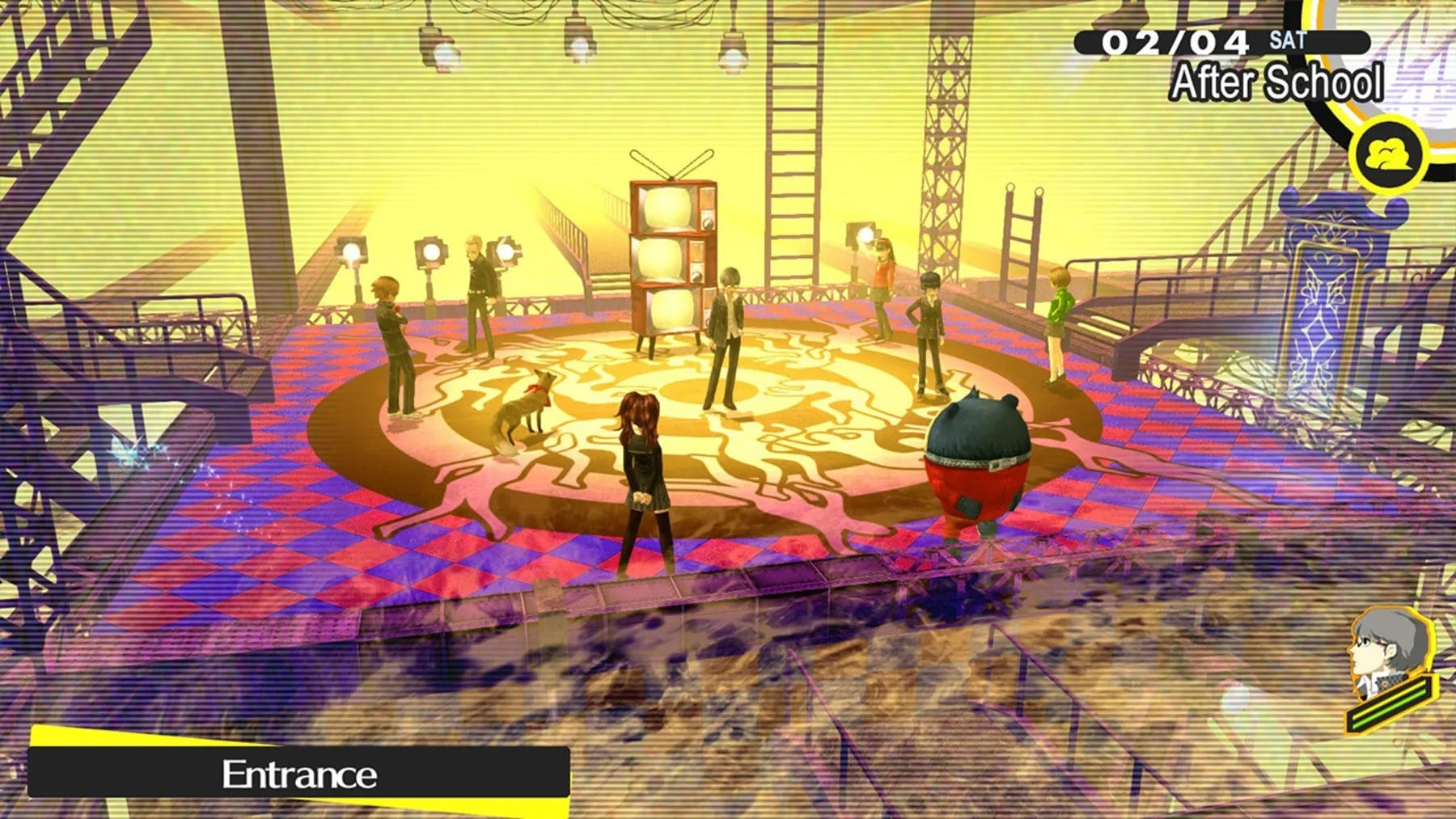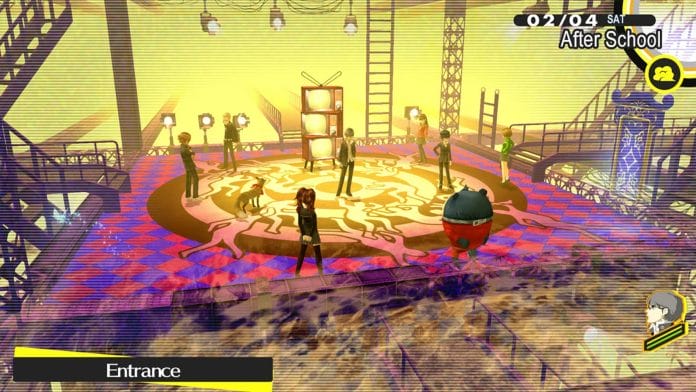 There are two aspects of this new version of Persona 4 Golden that I want to cover in my Switch review. The first is the game itself. I first played Persona 4 Golden nearly a decade ago on PS Vita. I fell in love with the music, the cast, the vibe, and also Atlus back then. When I revisited it on PC, I still loved it, and was glad to see it scale up nicely on modern hardware despite some teething issues that got sorted in patches. While I have a few issues with some parts of the story, it was amazing revisiting this game on multiple platforms over the last month thanks to early review codes.
Persona 4 Golden was always one of the best games ever, and more people can now experience it thanks to this Switch release that has everything from the original with the addition of new languages and a new quick save or suspend save option that unlocks after playing for a bit making this a much better version of the game. Even though this was a PS Vita game originally, I was hoping the Switch release would target 60fps and have crisp visuals. The PC version was a much nicer experience than the PS Vita original. This Switch version does indeed target 60fps (with minor issues including some related to frame pacing) and looks amazing when played handheld. When played docked, it has a few rough edges thanks to a lack of good anti-aliasing. When it comes to the visuals and performance on Switch, this new port of Persona 4 Golden delivers despite the minor issues.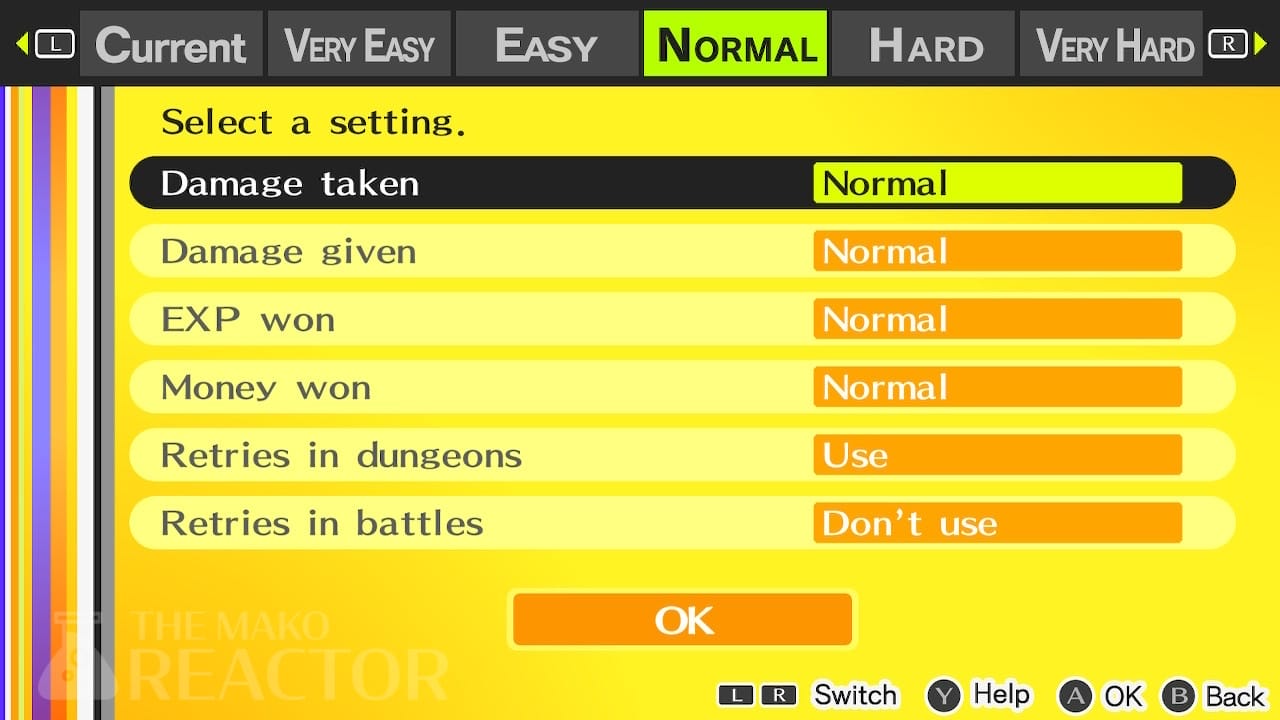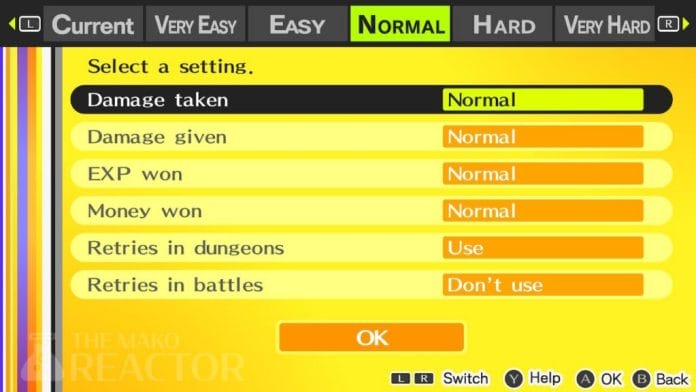 When it comes to the other new additions or notable features I am glad to see in this port, the new difficulty settings let you adjust various options for each difficulty preset. These include damage taken, damage given, experience earned, money earned, toggle retries in dungeons, toggle retries in battles, and also swap between the difficulty settings. The adjust contrast option, while not a big deal on paper, helps a lot when playing handheld. You also have access to dual audio from the start with the ability to change voice language on the fly. I can safely say that this is the best version of one of the best games ever thanks to the fast loading, great performance, new features, and more. While Persona 5 Royal had visual and performance compromises on Switch, Persona 4 Golden shines bright on the hybrid system and is exactly what you'd hope for.
If you already played Persona 4 Golden on PS Vita years ago, this is a fantastic version that is worth your time and money if you ever want to replay it. If you bought it on PC a few years ago, the new features and languages will be added in an update. I'm all for more of the PS Vita library to come to modern platforms and Persona 4 Golden remains the best PS Vita game that will now be playable by so many more people. I'd even recommend the Nintendo Switch version over the PS4 version thanks to that version not having any PS5 improvements and it lacking cross save with PS Vita while the Switch version benefits by the hybrid nature of the system.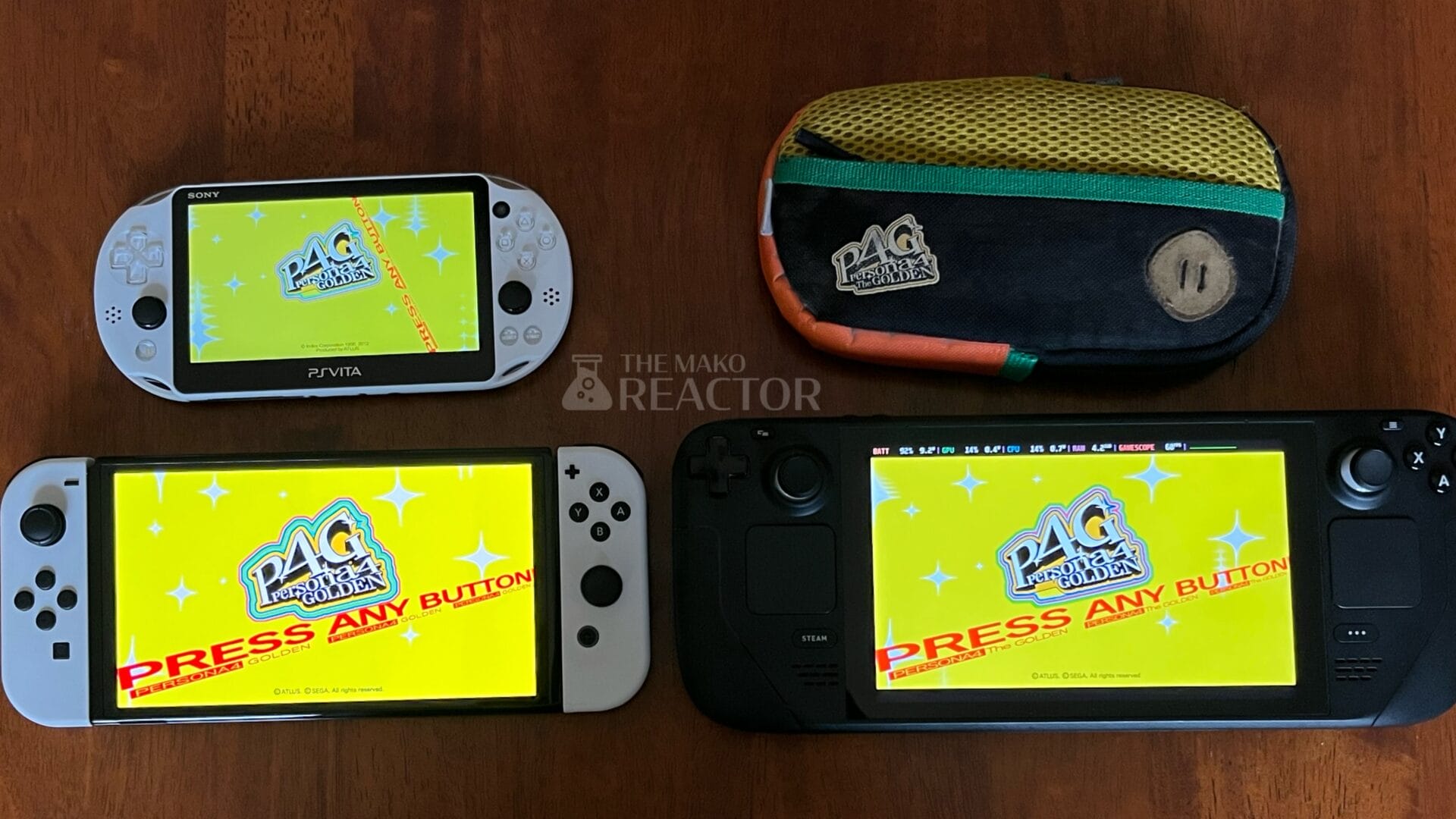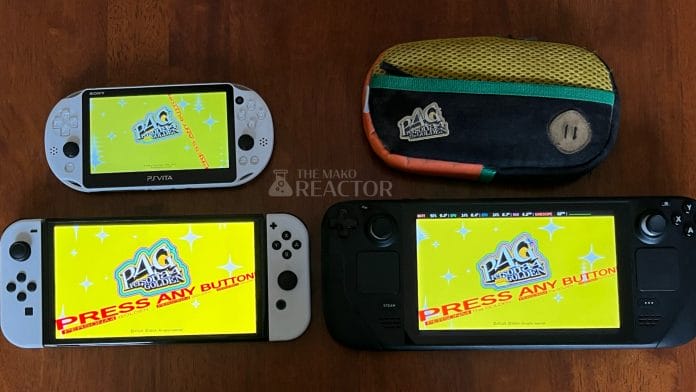 While Persona 5 Royal is a better game in many aspects, Persona 4 Golden remains my favorite Persona game, and it has gotten the proper conversion it deserves on Nintendo Switch. My only big complaint is the lack of a physical release. Hopefully that gets rectified in the near future. Barring that, Persona 4 Golden is perfect on Nintendo Switch, and an easy recommendation with its low asking price. With Fire Emblem Engage and Persona 4 Golden, the Nintendo Switch is starting 2023 with a bang. If you played Persona 4 Golden on the original PS Vita many years ago, it is well worth revisiting on Nintendo Switch right now, and it feels like a dream come true on the OLED screen.
Hopefully my Persona 4 Golden Switch review helped you decide if you should grab this masterpiece on Nintendo's hybrid console over other platforms. Check it out on the eShop here.
Switch port review: This review focuses on the Nintendo Switch version and port quality of a game that was either previously released on other platforms or one that simultaneously launched on Nintendo Switch and other platforms.