ININ Games and Strictly Limited Games have been great with bringing retro game collections to the West physically and digitally over the last few years, and these have been good for fans of said franchises and also introducing newcomers to older titles. The newest collection to hit stores and digital storefronts is the Wonder Boy Collection on PS4 and Nintendo Switch featuring four classic games of varying degrees of quality. For my Wonder Boy Collection Switch review, I will cover the games, the bonus features, and even compare this to the more complete collection that hasn't been announced for a digital release yet.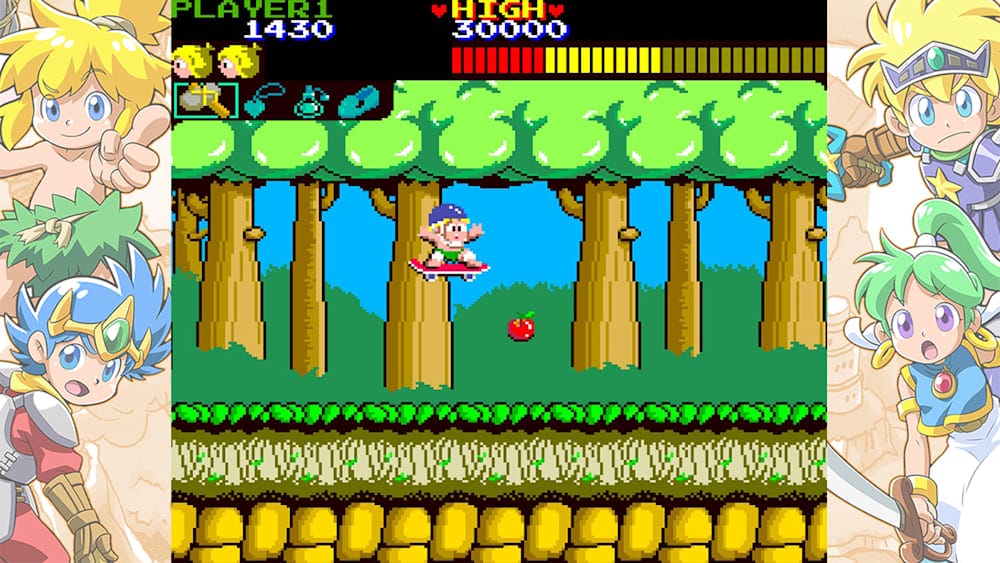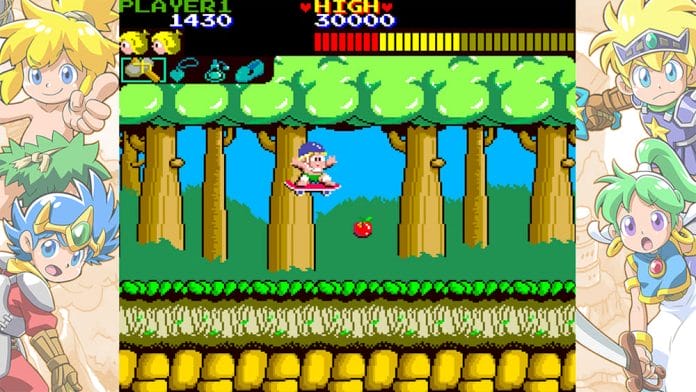 Wonder Boy Collection includes Wonder Boy, Wonder Boy in Monster Land, Wonder Boy in Monster World, and Monster World IV with Ratalaika Games handling the emulation and general menus like with Clockwork Aquario. Just like Space Invaders, there is a more complete package available for Wonder Boy physically in a limited release that has a lot more games titled the Wonder Boy Anniversary Collection. That collection includes totally 21 variants of games and feels like a true celebration of the games while the Wonder Boy Collection is a nice budget appetizer, albeit one with competent games you may or may not own already through different releases.
The games included here support save states, rewinding with a few options, and the usual robust filter and display options you see in these releases using Ratalaika's emulation. Barring the video options, there's a small gallery available from the home menu as well alongside brief descriptions of the four games included here. Taking the lack of extras into account and the familiar options that I'm growing tired of, this release is still good because the games hold up mostly well. Monster World IV and Wonder Boy in Monster Land are my favorites, but Monster World is also very good. The original is more of a curiosity for me at this point, but it is an important inclusion in a true Wonder Boy collection.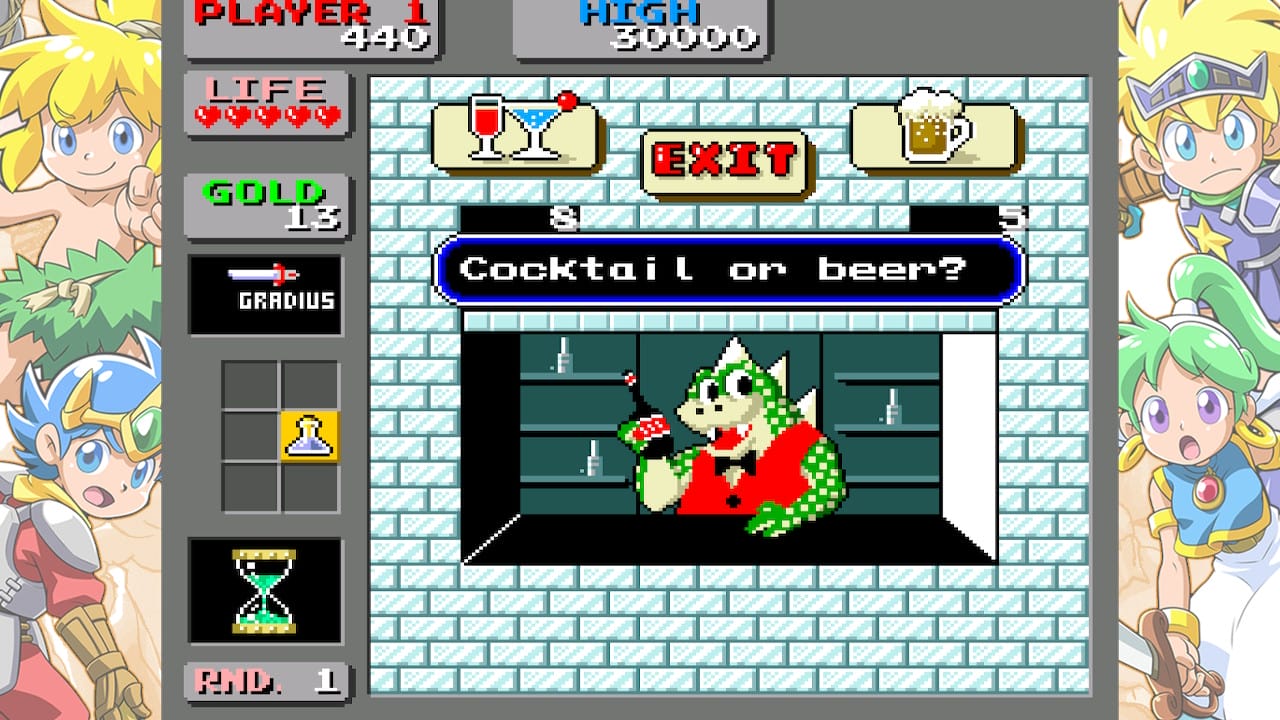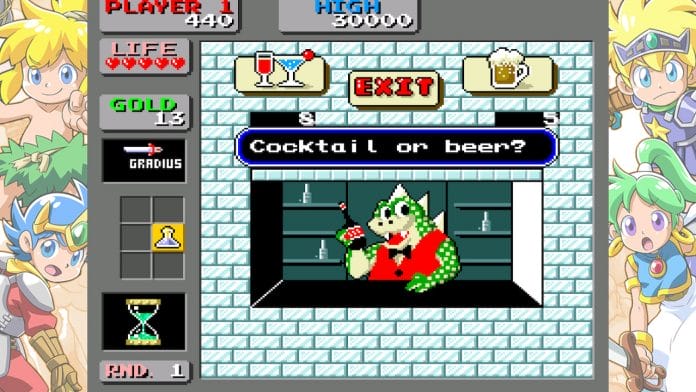 For those who already own a few of the Wonder Boy games on Switch, Wonder Boy in Monster Land included here is already available in the Sega Ages release in its arcade variant while Monster World IV's Genesis version was included in the physical release of Wonder Boy Asha in Monster World. I don't own Wonder Boy Returns Remix, but that's another version of the original Wonder Boy available on Switch. My introduction to the Wonder Boy games in recent years was through Dotemu and Lizardcube's Wonder Boy: The Dragon's Trap that remains one of the best releases so far bearing the Wonder Boy name.
The biggest issue with this collection right now is definitely the fact that there's a better retail-exclusive (for now) release with many more games included at a higher asking price. If you don't care about owning variants and just want an easy and convenient way to experience these games, the Wonder Boy Collection is worth getting with its budget asking price. I just hope future releases do more when it comes to extras for digital purchases rather than saving them only for expensive limited editions that sell out rather quickly.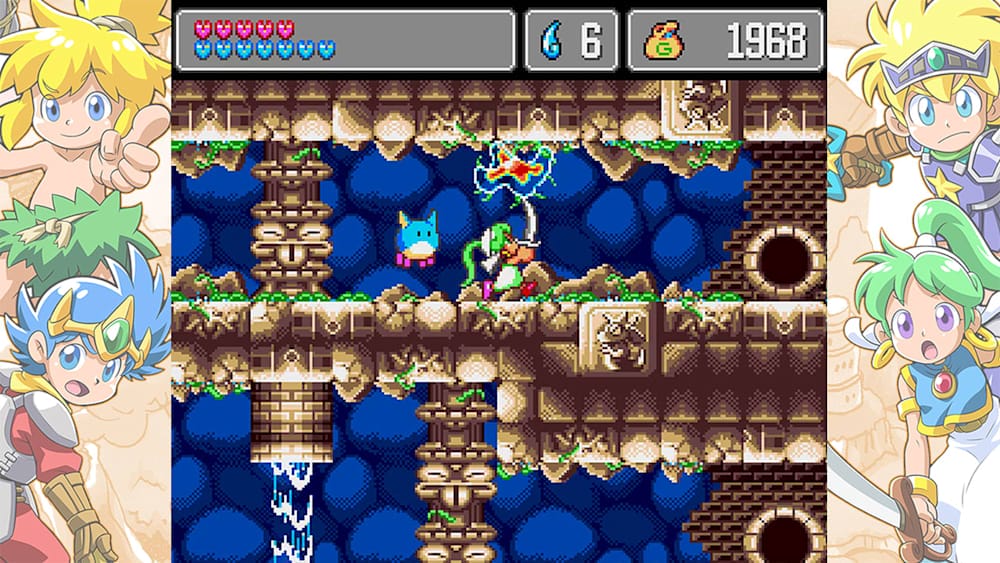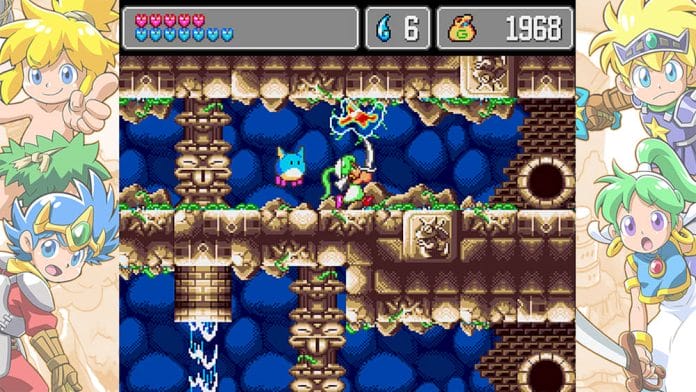 Ever since I started playing Wonder Boy Collection, I've been in two minds. It is a good release for the asking price, but I can't help but feel that waiting for a potential digital release of the Wonder Boy Anniversary Collection even though it most definitely will cost more, is a better idea with how the games are available separately in some form already. If you don't own any Wonder Boy games and have wanted to sample the series, this collection is a great way to do that. I just hope future collections don't feel so similar in their menus and options while including more bonuses in museum sections.