Over the last few years, Square Enix has slowly been bringing more of its previous Japan-only games to the West and also many of its classic games to modern systems. There have been some great releases like Collection of Mana that brought a localised version of Trials of Mana to the West for the first time and also some not so great ones like the Final Fantasy VIII Remastered release that has its fair share of problems. 
The SaGa series of games from Square Enix is one that I only recently discovered thanks to the mobile version of Romancing SaGa 2 that was eventually ported to a plethora of systems. Romancing SaGa 3 is the sixth entry in the SaGa series and one that is not only a great game for JRPG veterans but also a great entry point into the SaGa series. Romancing SaGa 3 released for the first time in English on iOS, Android, PS4, Xbox One, Nintendo Switch, PS Vita, Windows 10, and Steam earlier this month. I've been playing it on three platforms and it is interesting to see how this JRPG from 1995 has been adapted to modern screen sizes.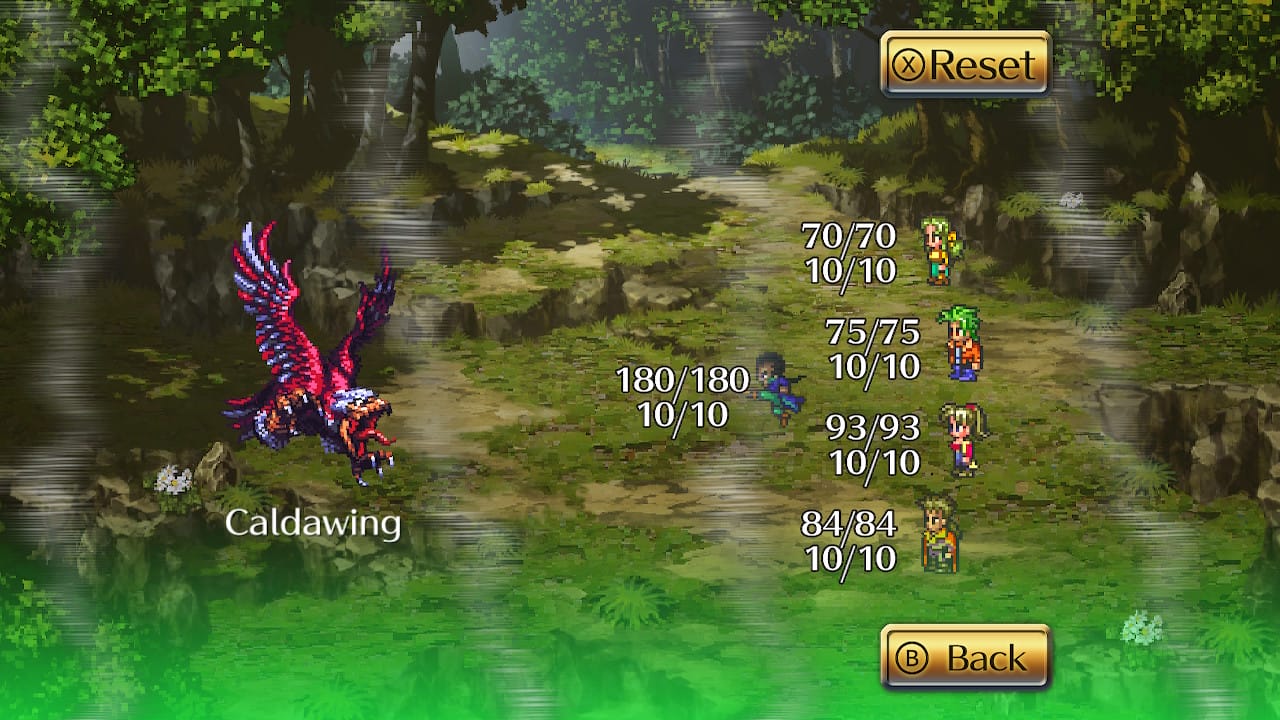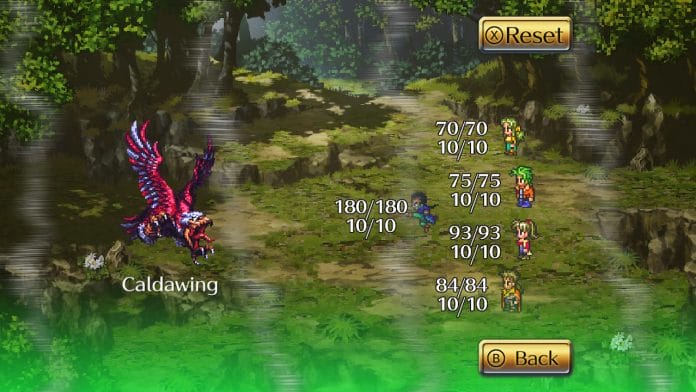 Romancing SaGa 3 Nintendo Switch vs iOS vs PC resolution
Romancing SaGa 3 is a remake of the original with higher resolution visuals, some gameplay additions, and more. When it comes to visuals, most of the game looks great across all systems. Whether I played it on an iPad Air 2 with a 4:3 aspect ratio, iPhone 11, Nintendo Switch docked, Nintendo Switch handheld, or PC (laptop with an Intel i7-4750HQ at 2.00 GHz, 8GB RAM, and a GTX 950M with 4GB VRAM) port on a 1080p display, Romancing SaGa 3 looks good. It scales well across aspect ratios and screen sizes.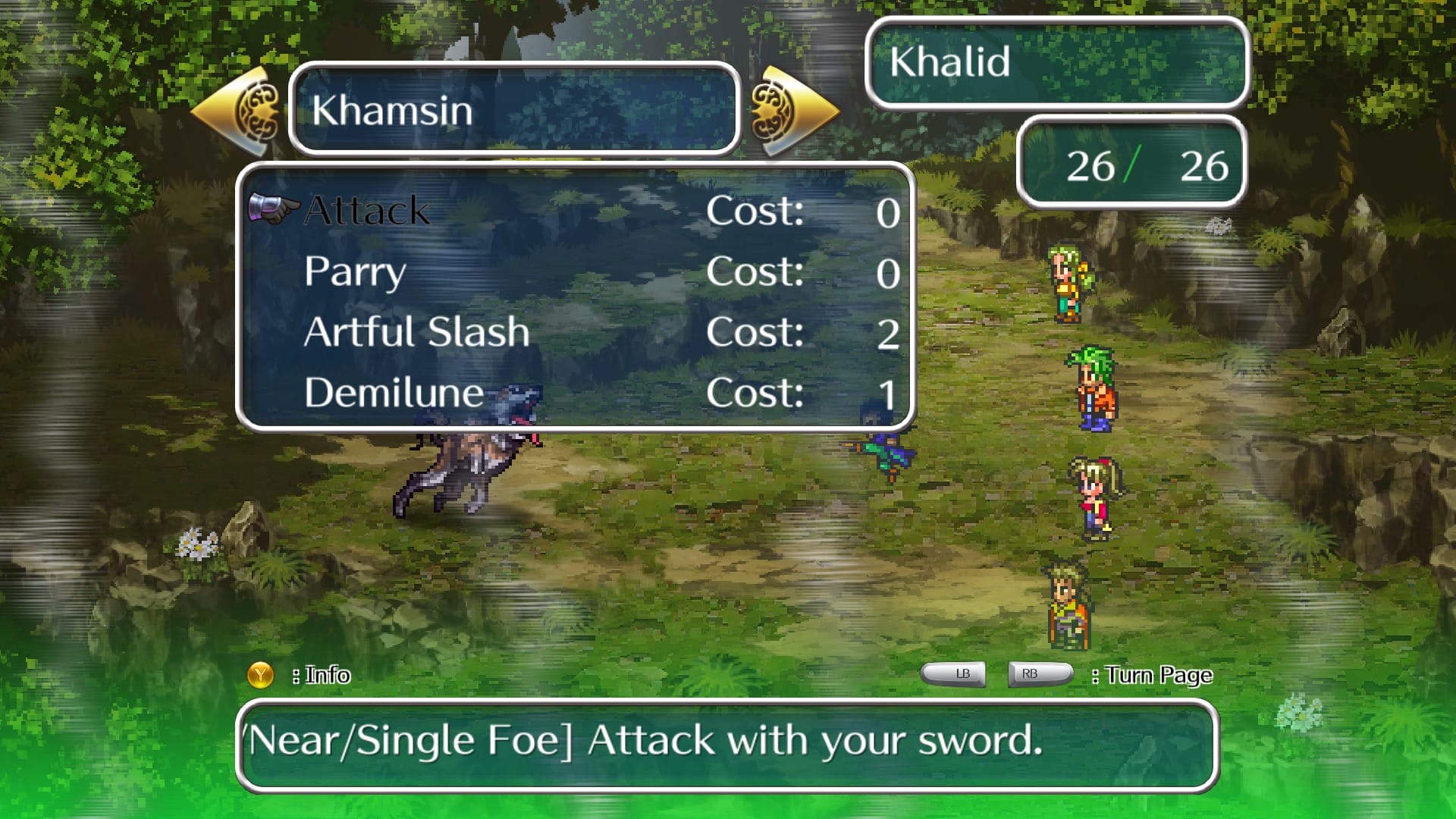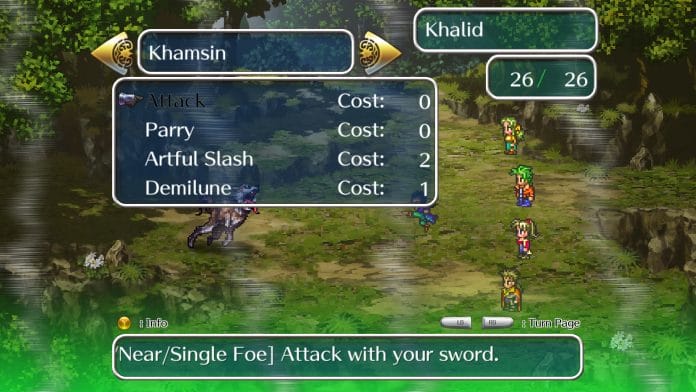 The one part of the game that looks best on mobile is the user interface. This has clearly been designed for touch and then ported elsewhere because the interface takes up too much of the screen. While this works great on touchscreens, it looks bad on a big display when touch isn't involved. 
Romancing SaGa 3 Nintendo Switch vs iOS vs PC frame rate
Just like Romancing SaGa 2, Romancing SaGa 3 targets 30fps on all systems. On PC and on iOS, the frame rate and animations are all great. Nintendo Switch on the other hand suffers from some stutters in transitions and even input lag. The input lag might not seem like such a big deal in a menu-driven game but it is annoying when you try and navigate around an enemy but the lag makes it so you haven't pressed the correct direction in time and end up getting into a battle. The iOS version on the other hand feels much better across the board. Even with a controller paired it plays great.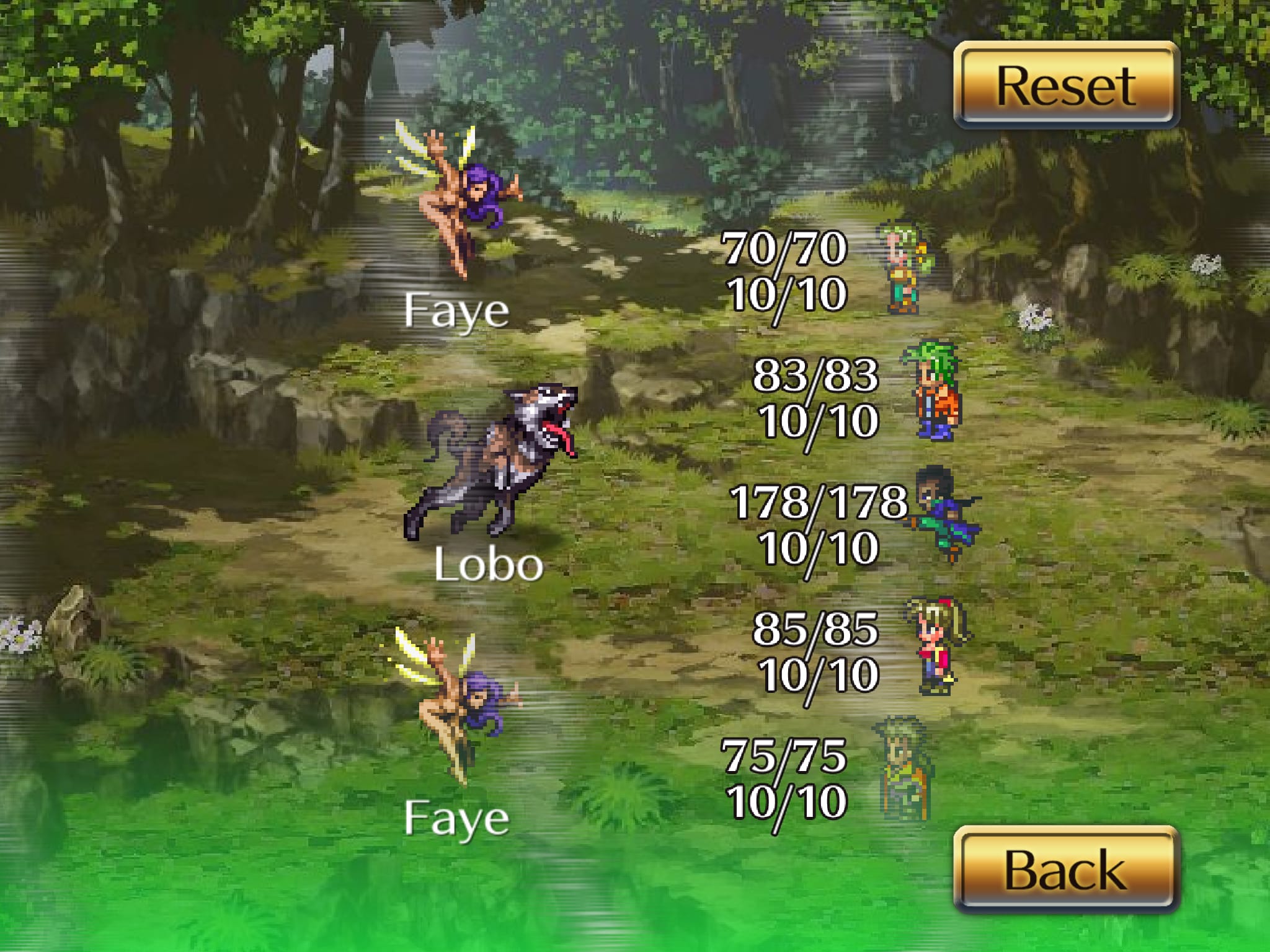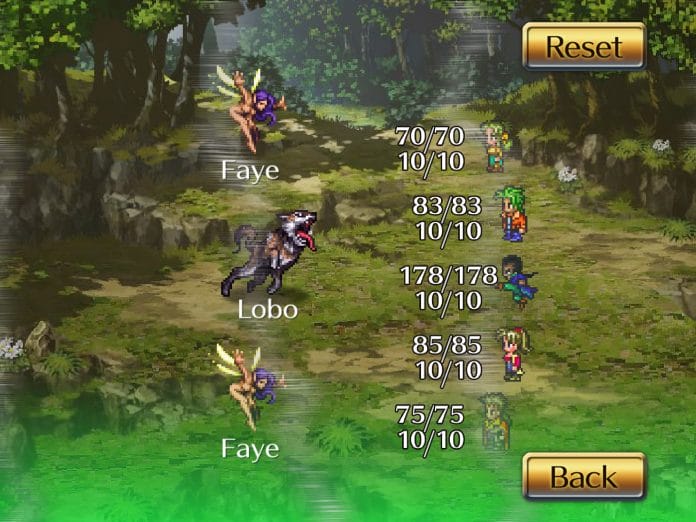 Romancing SaGa 3 Nintendo Switch vs PC vs iOS features
In terms of content, all versions of Romancing SaGa 3 available on modern systems are the same. 24 years after it debuted in Japan, Romancing SaGa 3 has new content like a new dungeon, enhanced graphics, and New Game+ mode. The Nintendo Switch version has no touchscreen support. The iOS version supports both cloud saving and controllers making it the version that offers the most input options. With iOS 13 allowing Xbox One and PS4 controllers, this might be the best version for you.
Romancing SaGa 3 Nintendo Switch vs PC vs iOS price
Romancing SaGa 3 is priced at $28.99 (approximately Rs. 2,080) on Nintendo Switch, Rs. 1,099 on Steam, and Rs. 2,199 on iOS. Since the PC version has regional pricing (to some extent), it is the cheapest version to get right now. It is worth noting that the price in North America and Europe is the same across all platforms for the most part.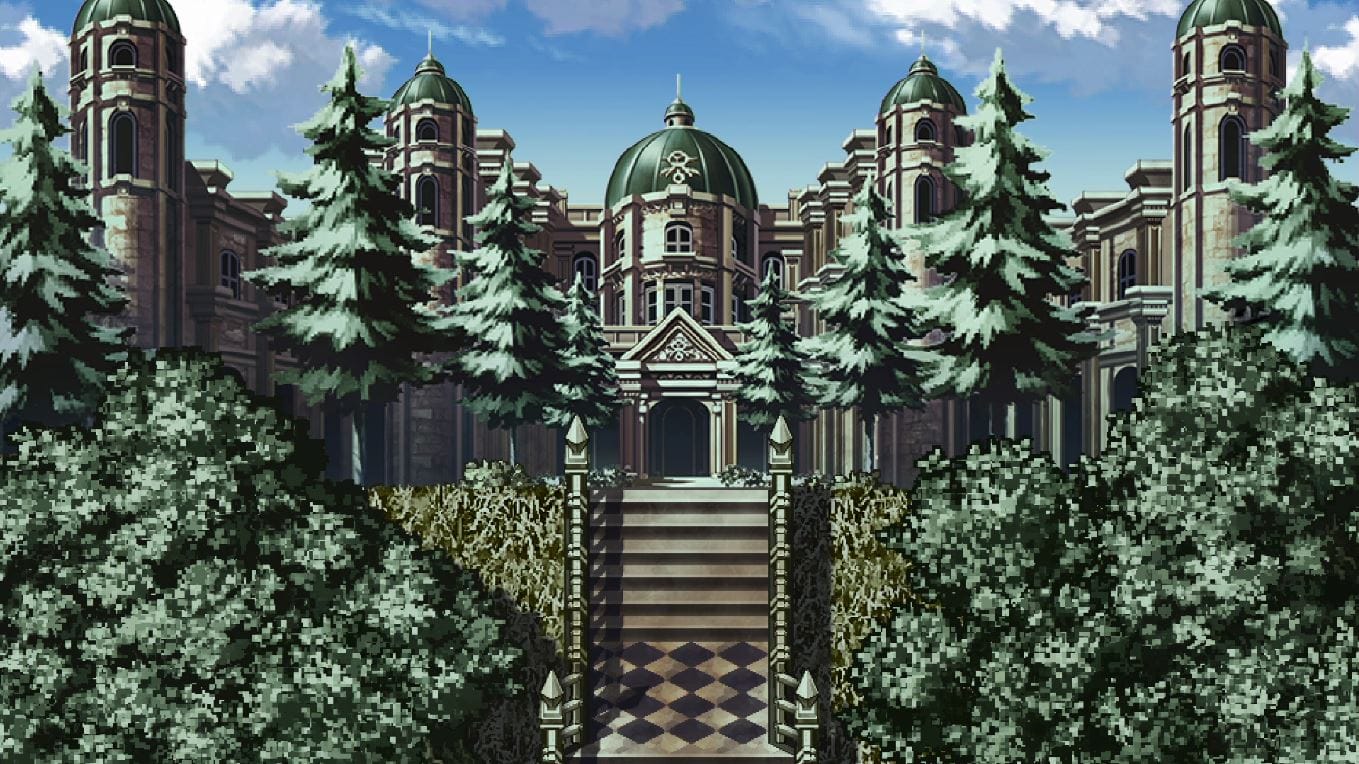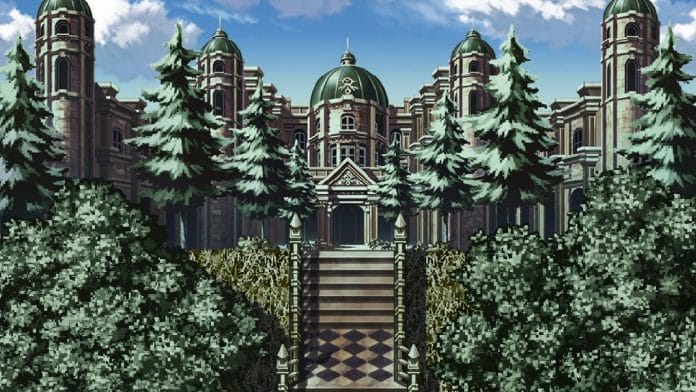 Romancing SaGa 3 Nintendo Switch vs iOS vs PC resolution what to buy?
If you want a portable option, the iOS version is the best because it has cloud save support, controller support, no input lag, and basically plays great. For non-portable play, the PC version (via Steam) is best from the three. The Nintendo Switch version would've been the best if there was no input lag and it had touchscreen support. In its current state, the Nintendo Switch version isn't great. When it comes to price, the PC version is obviously the cheapest version to get right now.