Given how much I love Gust's Atelier series, I was very excited to see the next mainline entry following the release of the brilliant Atelier Ryza 2. At the time, the gap between the Western and Japanese release for each new game from the developer was reducing, so I speculated if we would ever get a global simultaneous release for an Atelier game. The reveal of Atelier Sophie 2: The Alchemist of the Mysterious Dream from Koei Tecmo confirmed that it will be the first worldwide simultaneous new Atelier game release. This is a huge deal for Gust and the Atelier series.
Over the last few weeks, I've been playing a preview build of Atelier Sophie 2: The Alchemist of the Mysterious Dream on PC via Steam thanks to early access provided by Koei Tecmo. While I can only talk about the first few hours given the current restrictions around this build, there's a lot to take in with Gust's newest Atelier game that has me even more excited for the future of the series. This preview will not have any spoilers.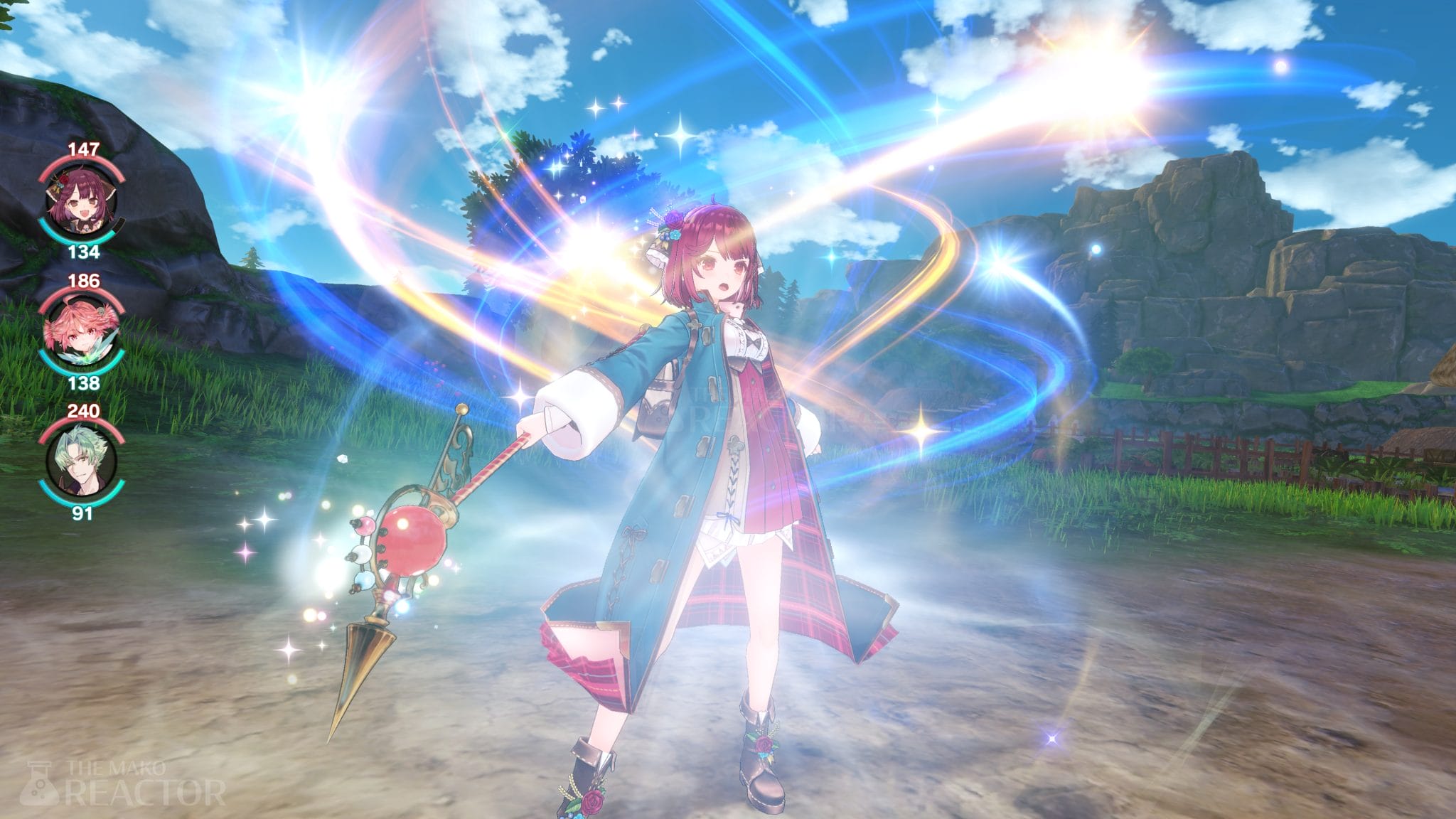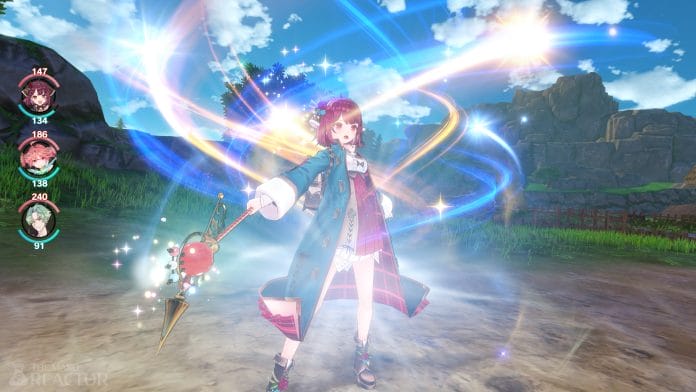 Atelier Sophie 2 story and connections to Atelier Sophie
Atelier Sophie 2: The Alchemist of the Mysterious Dream is set right after Atelier Sophie: The Alchemist of the Mysterious Book. It even has a "story so far" option at the title screen if you need a refresher on the events of the first game. Atelier Sophie 2 is set in between Atelier Sophie and Atelier Firis timeline wise. This will not get into any spoilers for Atelier Sophie or Atelier Sophie 2.
If you're wondering whether you can play Atelier Sophie 2 without playing the original, the answer so far is yes. The summary will help of course. There are enough flashbacks and quick reminders through dialogue for anything mentioned from the first game so far. Just like with Ryza and Ryza 2, I'd recommend playing the original when you can later on if you plan on skipping it for now because Atelier Sophie was my favorite Atelier game to recommend to newcomers before Ryza released.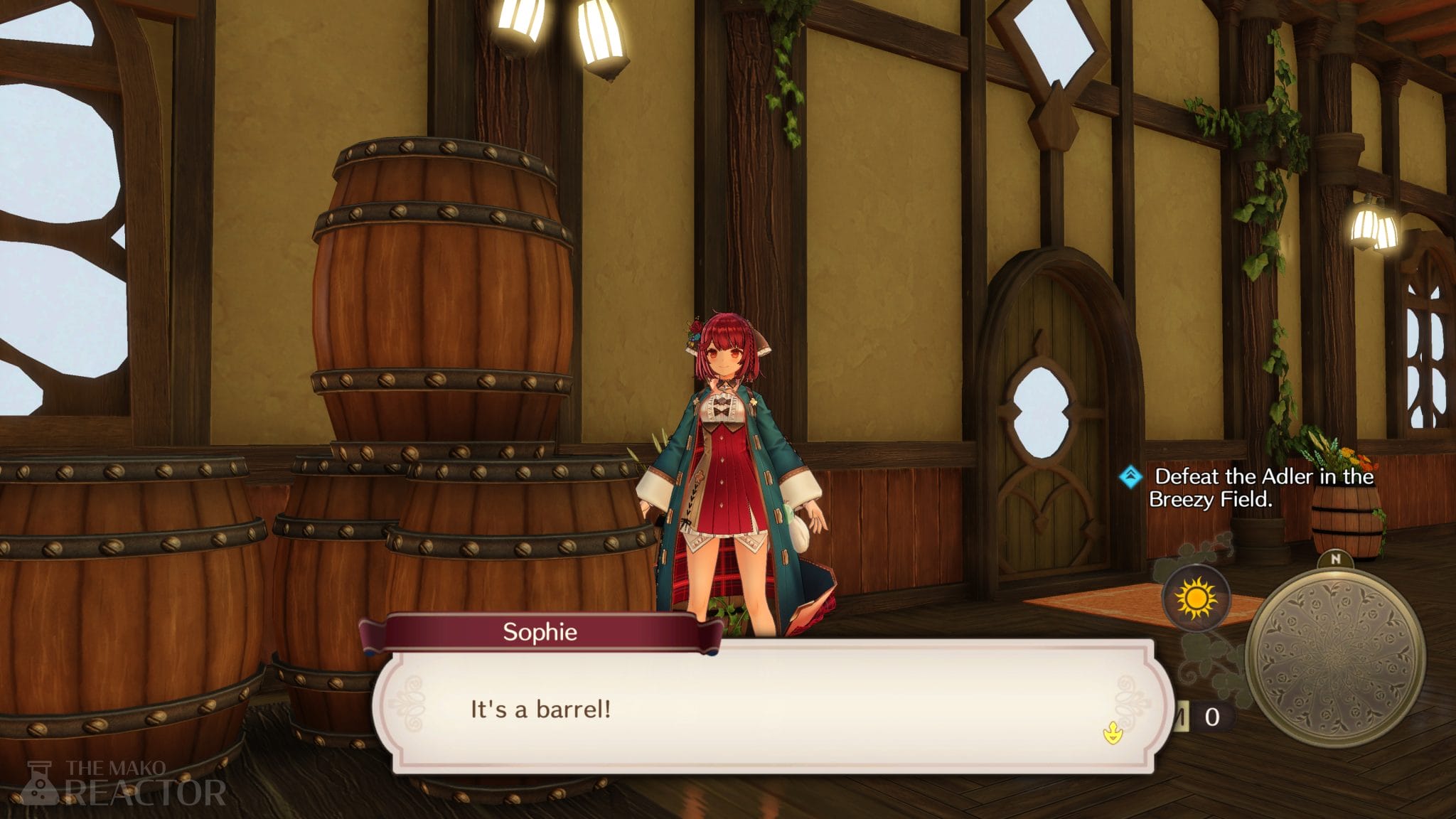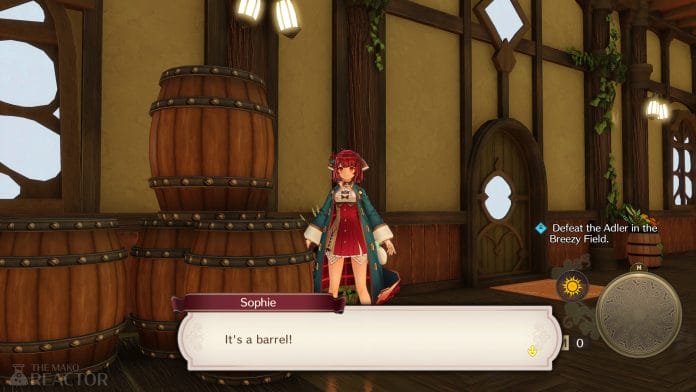 Atelier Sophie 2 graphics and visual upgrades
Atelier Sophie 2 is gorgeous. Every area is well-detailed with the best character models Gust has done so far. While the big city in this part of the game isn't as gorgeous as what you can see in some early parts of Atelier Ryza 2, it is pretty close and looks fantastic at on PC. I'm very glad that Koei Tecmo and Gust are giving the Atelier games the budget they finally deserve after the success of the first Atelier Ryza not just for the games themselves, but also the PC ports.
Atelier Sophie 2 combat changes and gameplay improvements
If you were worried about the combat being exactly like Atelier Ryza 2 or the older Atelier games, it isn't that simple. Atelier Sophie 2 tries to appeal to both new and old fans in some ways with how it tries to make its battle system's appeal broader. It still uses turn based combat, but has some twists with new mechanics. The biggest upgrade to combat is seamless battles from when you run into an enemy or hit one on the field. You no longer have a loading screen or transition to a new or different area. You fight right where you were with a change to the camera angle.
The Twin Actions are interesting during combat. You also can strategize with your party as you have an attack team of three that fights on the frontlines and a backup team that supports the frontline. If your attack time is wiped out in battle, the backup team comes forward.
Beyond combat, exploration feels great alongside synthesis. I'm limited to only talking about the first few hours for this preview, but I enjoyed exploring, gathering, and synthesizing a lot here. There's a lot of depth to synthesis but also an option to speed things up if you don't want to min-max. You can of course gather while exploring areas including the main city.
Atelier Sophie 2 PC port impressions – controls and graphics options
If you played Blue Reflection: Second Light or Atelier Ryza 2 on PC, you will know what to expect here. The PC graphics options (shown below) are the same as those two games. There is sadly no option for DualShock or Nintendo Switch button prompts despite Atelier Sophie 2 being available on PS4 and Switch in addition to PC. You can only use Xbox or keyboard and mouse prompts here. The other port-specific issue is that there is no in-game v-sync or frame rate option. Atelier Sophie 2 tries to hit your monitor's refresh rate and the only way you can cap it is through external settings like your GPU control panel.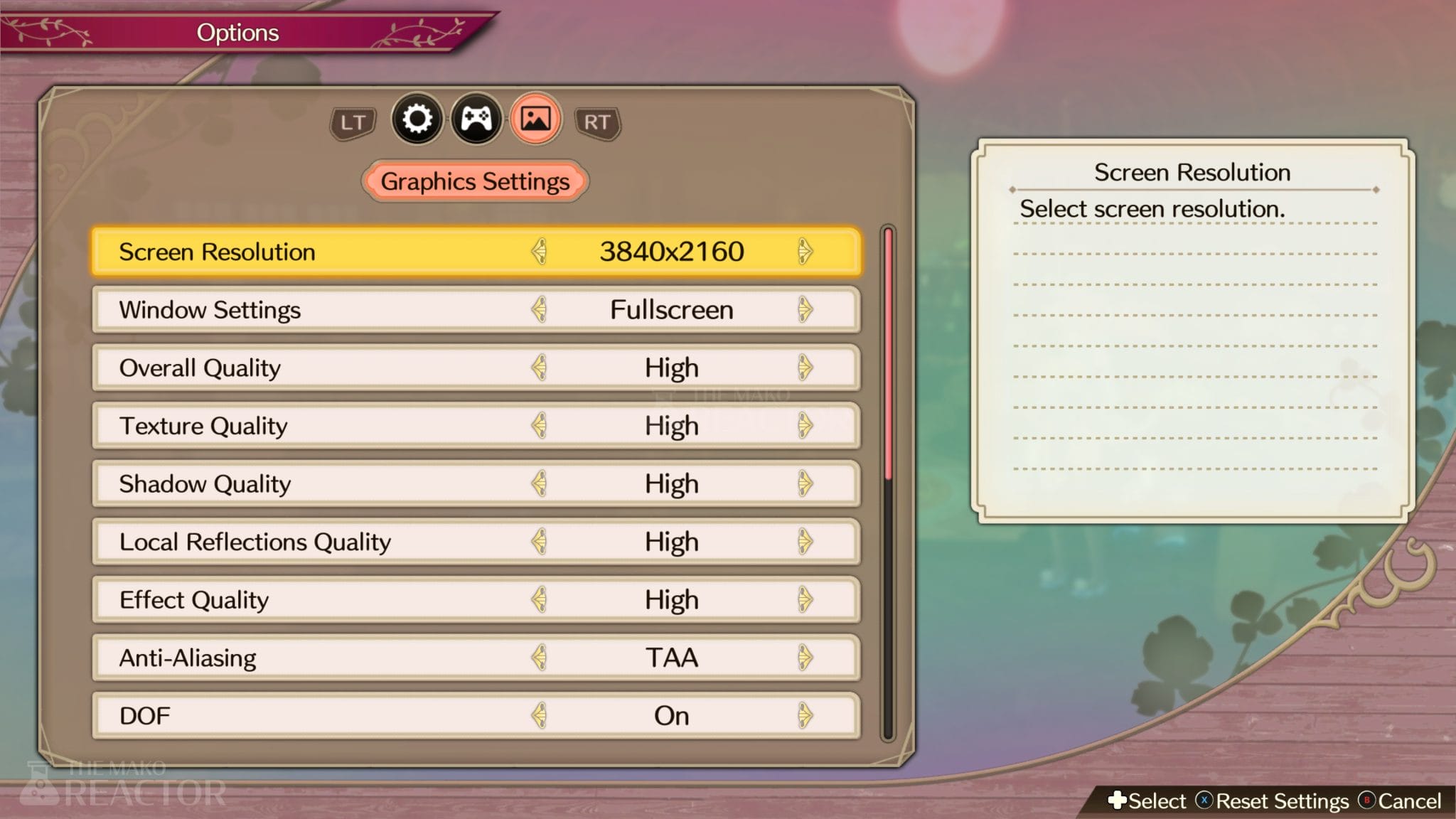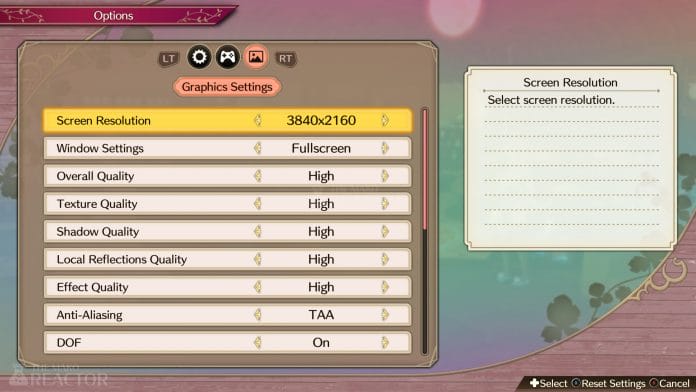 For this preview, I tested out Atelier Sophie across two different setups. The first is my laptop that has an AMD Ryzen 5-3550H processor (2.1GHz Base speed up to 3.7GHz), 16GB DDR4 RAM, and an Nvidia GeForce GTX 1650 4GB GPU. I also tested Atelier Sophie 2 on a Ryzen 5900X with RTX 3080, and 32GB DDR4 CL14 RAM.
This is still a preview build so things might change for the final release when it comes to performance and options. The results right now are still impressive, but it is worth keeping that in mind. While discussing how Atelier Sophie 2 pushes the series forward, I also wanted to touch on the PC port since the Atelier series has had regular PC releases for a few years now and recent ports have been very good.
Atelier Sophie 2 PC port performance and settings
When played on a 165hz display at 4K and 1440p, the results are interesting. At 4K with everything at max or high, the game didn't drop below 60fps at all with the closest being the big city being the closest at just over 60fps. It was above 90fps at all times indoors as well. Dynamic battles definitely elevated the experience overall. On the same setup at 1440p and everything set to max or high, Atelier Sophie 2 didn't drop below 100fps. Taking things to low or turning settings off, expect about 155 fps or above. Playing at 4K with everything low or off results in 105 fps at a minimum.
When played on the laptop with the GTX 1650, it was difficult to get 1080p and 60fps without turning a lot of settings to normal or low and it still had drops below in the big open and busy areas. It is interesting that Atelier Sophie 2 lets you select 1440p and 4K even on a 1080p display with support for downsampling. This obviously makes the image look even better but this laptop really isn't cut out for pushing above 1080p in a game like Sophie 2 with all the settings above the lowest. At 4K (downsampled) and low or off, Atelier Sophie 2 runs at about 30 or a bit more indoors while it drops to the mid 20s outdoors and in the field. At 1440p with the same low settings, expect about 40 or 45 fps with it going to about 55 fps at 1080p.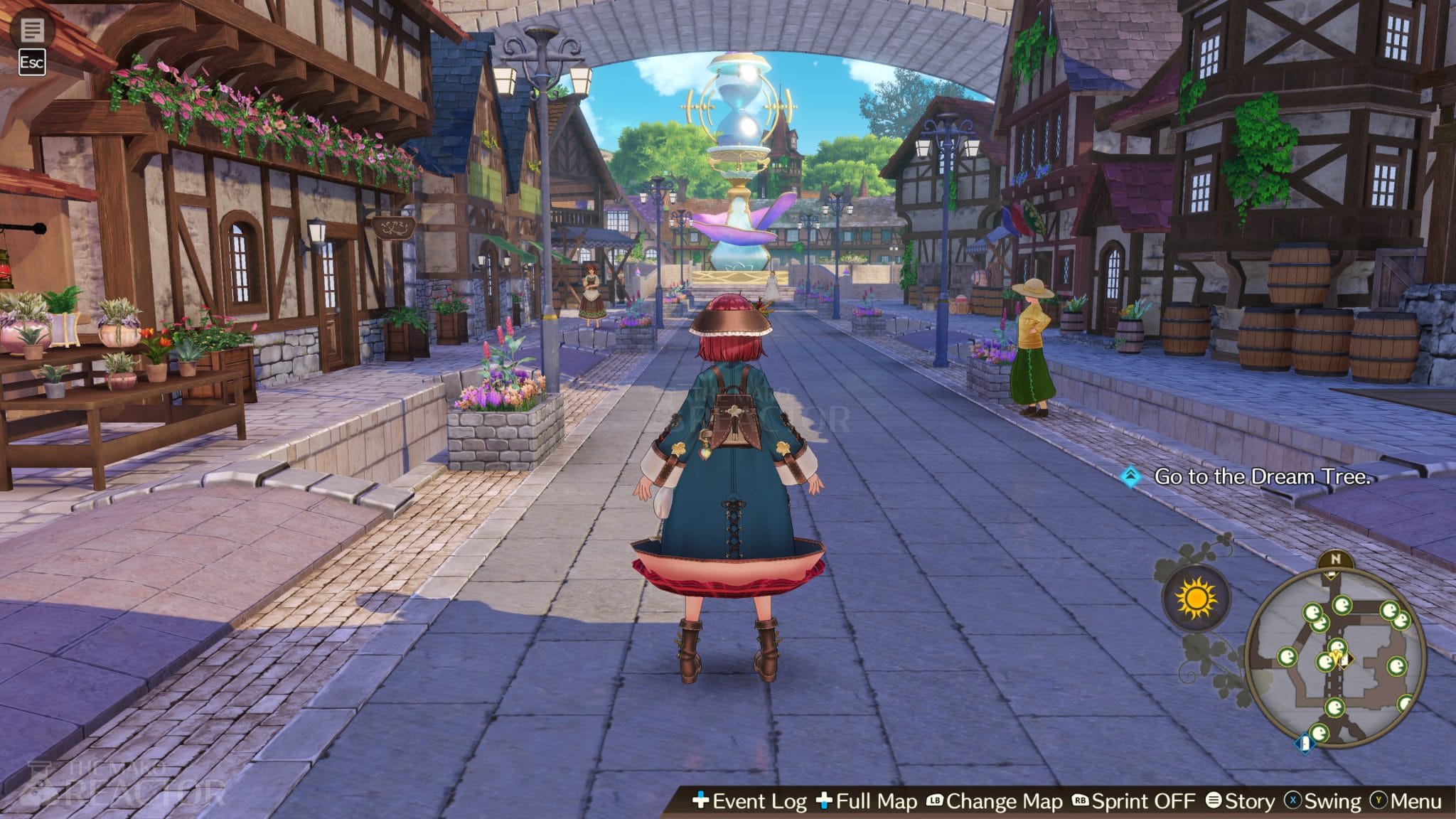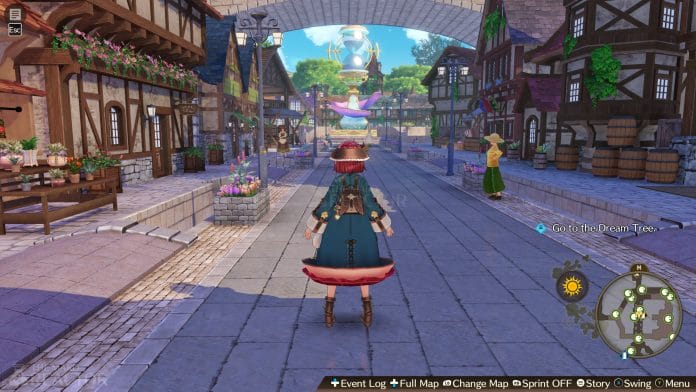 Atelier Sophie 2: a refreshing and relaxing JRPG
Before ending this preview, I wanted to just confirm that there is no English voice acting option in Atelier Sophie 2. I already knew this, but saw some speculation online about there being an English dub since the first game was dubbed. The Japanese dub so far, is very good as expected. Barring voices, the audio in general is great here with the soundtrack even in the early parts of Atelier Sophie 2 being very catchy across the combat and more relaxing tunes. Hopefully this gets a digital release on streaming services like the Atelier Ryza soundtracks did.
Atelier Sophie 2: The Alchemist of the Mysterious Dream is shaping up to be very special. I was initially skeptical about Gust going back to the Mysterious games after two very successful and awesome Ryza games. Thankfully they have delivered so far with an interesting premise, gorgeous visuals, the addition of seamless battles, excellent music, and more. I can't wait to play more of Atelier Sophie 2 when it arrives on console and PC in a few weeks.