Over the last few weeks, I've been chatting with Hanada Keika of NOVECT about the team's new project, currently codenamed M, The House in Fata Morgana, the visual novel genre, the future of NOVECT, working with publishers, localization, and a lot more. If you've not heard of NOVECT for whatever reason, it developed The House in Fata Morgana which I reviewed and scored 10/10. Since that release, the team has been working on a new project that sees a genre shift and an increase in scope. This interview with Hanada Keika will be the first of two on The Mako Reactor. While this interview will focus on NOVECT's new game, the next part will be about The House in Fata Morgana, its reception, localization, Seventh Lair, and more. Watch the teaser trailer for NOVECT's Project Code Name M below:
A brief history of NOVECT – going from a group of friends to becoming a game developer
Keika Hanada of NOVECT (previously Novectacle) has been handling a lot of the company's activities with the help of longtime collaborators and friends who are still with the company today. Having discovered the developer through The House in Fata Morgana, I was curious about how it operated and how things have evolved over the years for him and the team.
"I am the founder of NOVECT," he says. "I am mainly in charge of direction, promotion, scenario writing, video editing, and game design while also managing the company, providing user support, and all other aspects of our projects."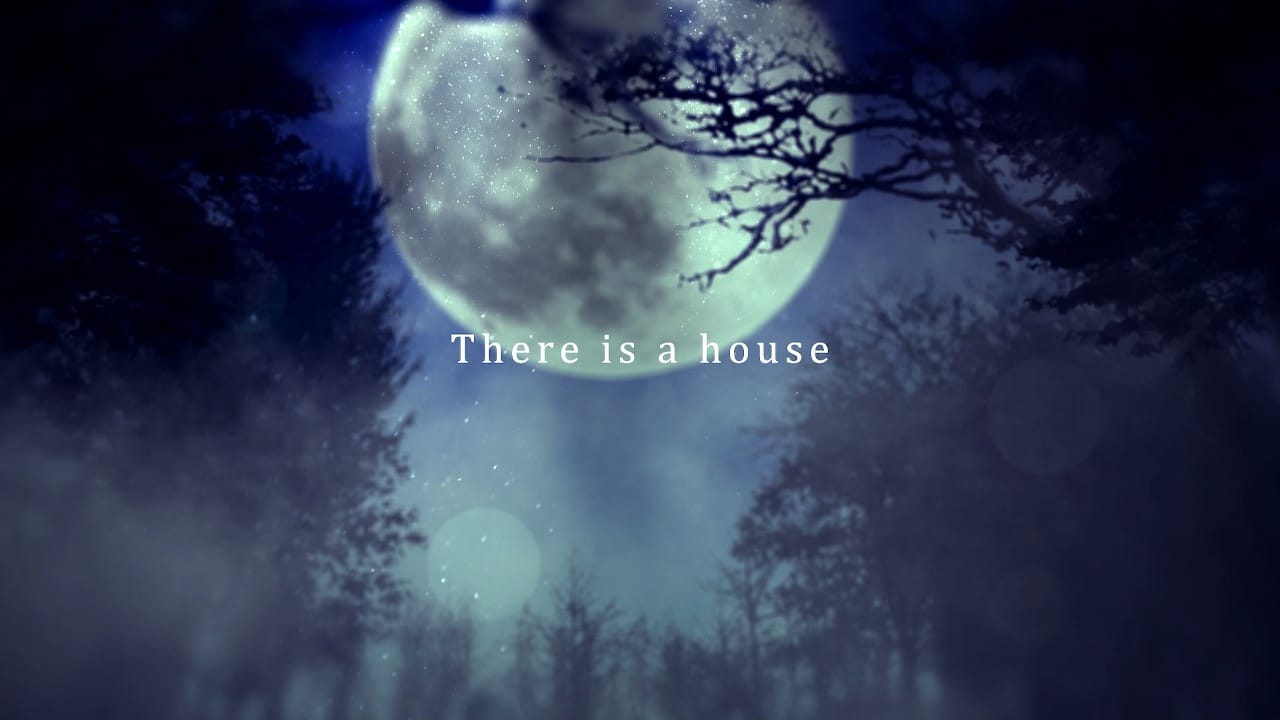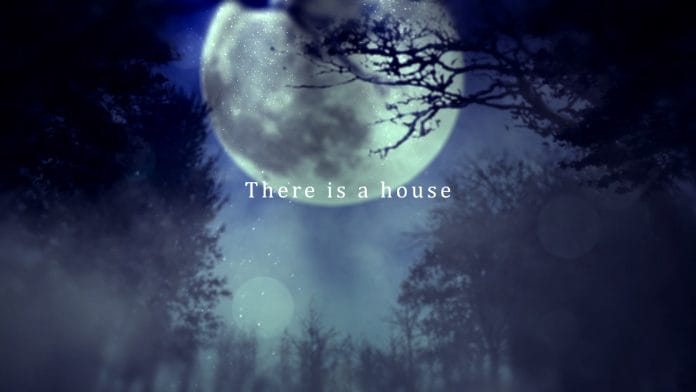 He goes on to detail how NOVECT has changed over the years.
"Some people think that NOVECT is a company because The House in Fata Morgana has become known to many of you," Hanada Keika says. "In the beginning, it was more of a personal project group. It was truly a club activity, with each member working on the The House in Fata Morgana in his or her spare time while still having their own lives to lead."
"The early members Moyataro (the original illustrator of The House in Fata Morgana), Mellok'n (the composer) and tetem. (the singer known as Gao) are all friends," he says. "It was a so-called hobby activity that had gatherings when a project was in production and being worked on, at the time."
He goes on to discuss how it has been managing a company like that and how it went from being an informal group of friends to the NOVECT of today and how managing things with the previous setup was difficult.
"Since I was basically the only one running NOVECT at the time, this was also an aspect of personal activity," he says. "Naturally, there are no media representatives either, so I alone take all the positive and negative things that everyone throws at the NOVECT account on social media (laughs)."
"A reorganization was necessary," Hanada Keika says. "This meant that I had to quit my other jobs and commit myself fully to NOVECT. I needed to find someone who could devote themselves to development as much as I did. In other words, we needed to evolve from a hobby team to a game developer."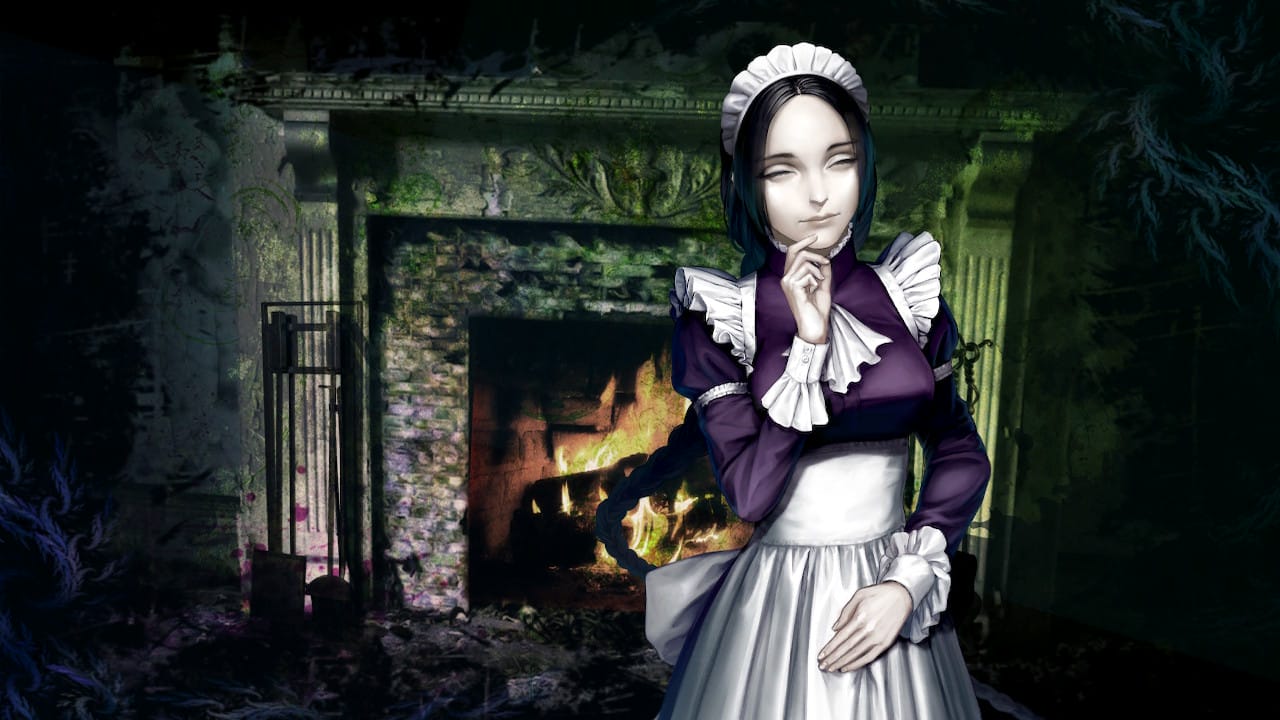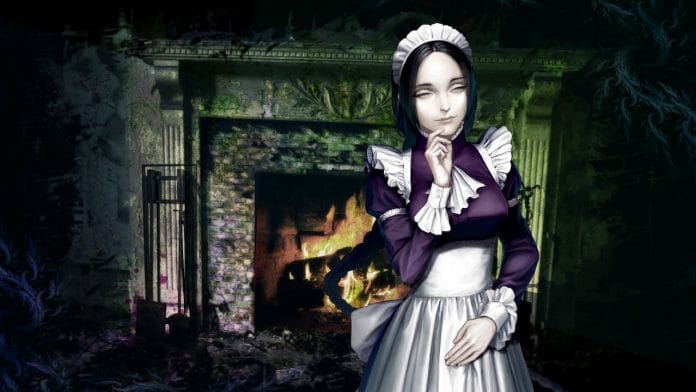 The House in Fata Morgana on consoles allowed NOVECT to begin development on a big project
This required funding and working to find people who had a similar drive for work.
"We needed funding for this step, so we took on the challenge of porting Dreams of the Revenants Edition to PS Vita, Nintendo Switch, and PS4" he says. "This challenge started roughly around 2018-2019 which is when Kanemune, who was in charge of art direction, and Tattoo, a programmer, joined the team. I had already been working with them since 2017 on an RPG project and worked with Kanemune together on a Fata Morgana manga. I've been working with her since around 2014. Thanks to their dedication, the porting process was a success and we were able to get a decent amount of funding which led to development of the big project that I longed to work on beginning."
NOVECT's new project is a huge undertaking for the company and it is not NarKarma
"This is a big project that I am now taking on with my life and the fate of NOVECT," Hanada Keika says. "This is a full-length detective adventure game, and the scale of development is large for us. This new project is not NarKarma which was announced in 2017″
NOVECT's new game doesn't have an official title yet because it wants a name easy to understand in Japanese and English
"This work 'M' is now announced as a project name. The reason why it is not an official title is because the title of the game is of course important for the developer, but it is also very important for the publisher, so we thought we should also listen to our partners' opinions before making a decision," he says.
NOVECT wants to release this new game in English from the start
"We would also like to release this work in English from the beginning," Hanada Keika says. "If the Japanese and English names of the work are too far apart, users may have trouble calling the work, so we prefer a name that is easy to understand in both languages. Nonetheless, I am not from an English-speaking country, so I do not know what kind of title would be more acceptable."
He elaborates on the importance of a publisher for the West.
"A publisher is necessary to cover the sales strategy in English-speaking countries. For this reason, we have decided not to announce the title until we have a publisher," he says.
NOVECT announced this new title to let people know that it is still developing games, gauging interest at publishers, and also to make it easier for Hanada Keika to post about work on social media platforms. Our reason for announcing the new work is, of course, to get people to know the work, but there are other reasons as well.
"Since we are indie game developers, we need to spread the word even in the preliminary stages of acquiring a publisher. For this reason, we needed a production announcement," he says.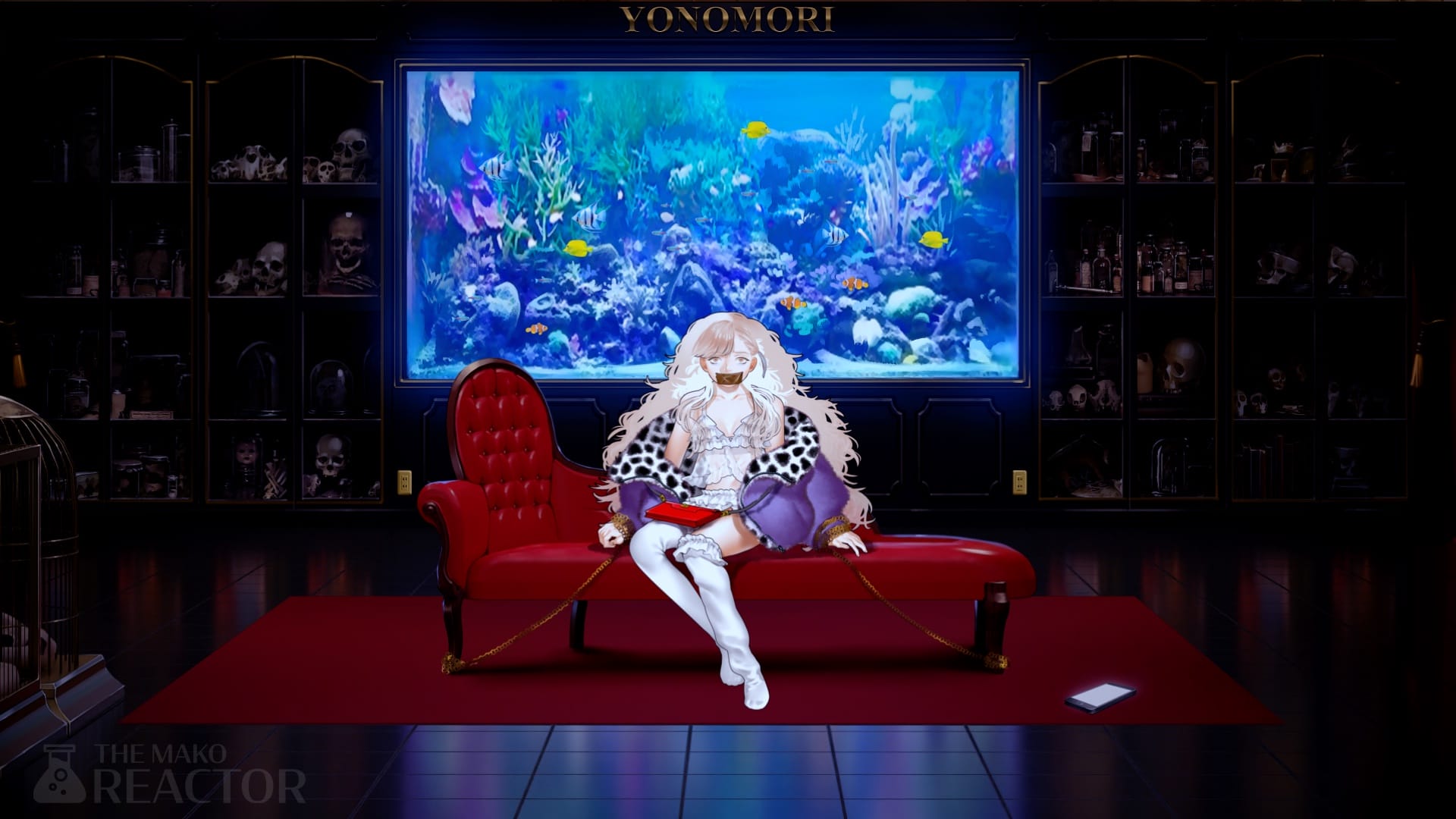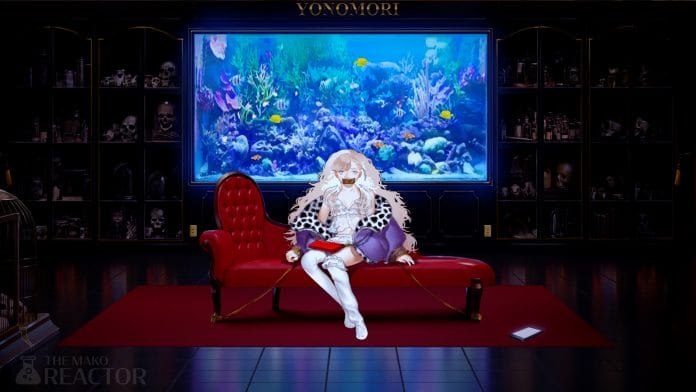 NOVECT's core dev team includes three members with more returning from The House in Fata Morgana
"NOVECT is now run by Keika Hanada, Kanemune, and Tattoo," Hanada Keika says. "Singer tetem.(Gao) and composer Yusuke Tsutsumi who worked on The House in Fata Morgana are involved as well."
He goes on to to highlight the importance of the others at NOVECT.
"Neither Kanemune nor Tattoo are the type to speak out on social media, so you probably don't know much about them", he says. "They are essential to NOVECT's operations. Without Tattoo, the North American console version would not have been released, without Kanemune, the Dreams of the Revenants Edition would not have been improved in quality. We have known each other for a long time and have a very strong relationship of trust. Our motivation for the new work is also very high."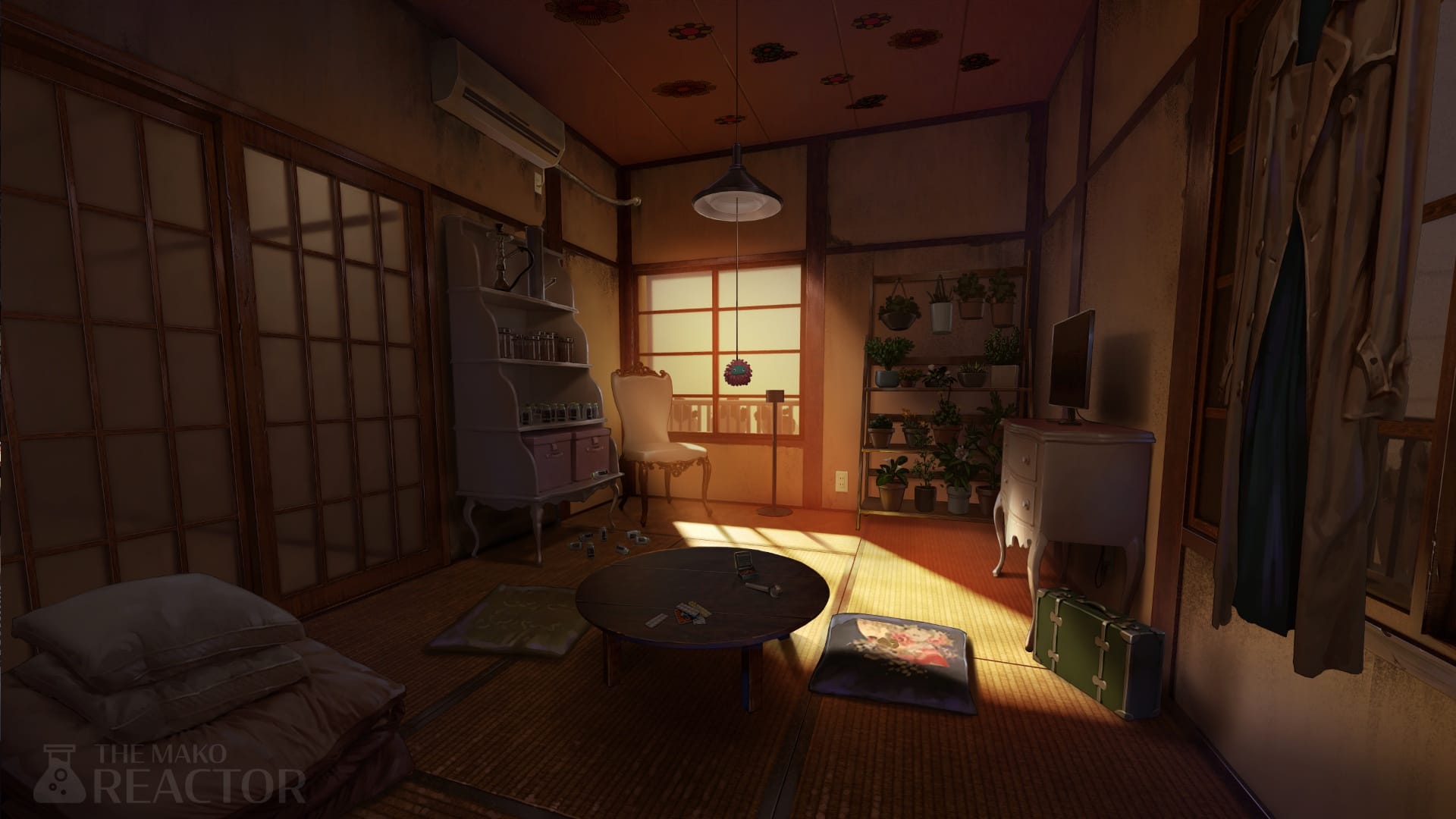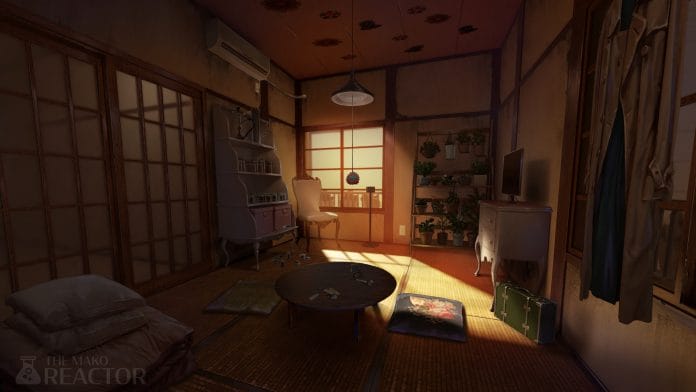 How a 'Weathering with You' artist ended up working with NOVECT on the new game
"We have very talented artists as cooperating members," he says. "Background art here has been done by Lim ChinYang who is a concept artist and was part of the film 'Weathering with You'. In fact, I saw his painting on ArtStation and fell in love with it wholeheartedly, so I put in a request. It is my good fortune that he readily agreed."
Project Code Name M's music is in good hands
"The music is produced by Yusuke Tsutsumi and tetem.," he confirms. "The music for the teaser trailer (above) is also by them. Yusuke has already become a popular composer in Japan and has written scores for major films and TV dramas so I was afraid he would not take on our work anymore (laughs). tetem.'s voice is as beautiful as ever, and the lyrics she writes for the music are excellent. We are working with other great artists that we have not yet included in the trailer. I look forward to the day when we can announce their names."
Sheep in Slaughterhouse is the opening theme for NOVECT's new game
"The opening theme 'The Sheep in the Slaughterhouse' is now available for streaming," he says. "You can listen to it on various streaming services right now."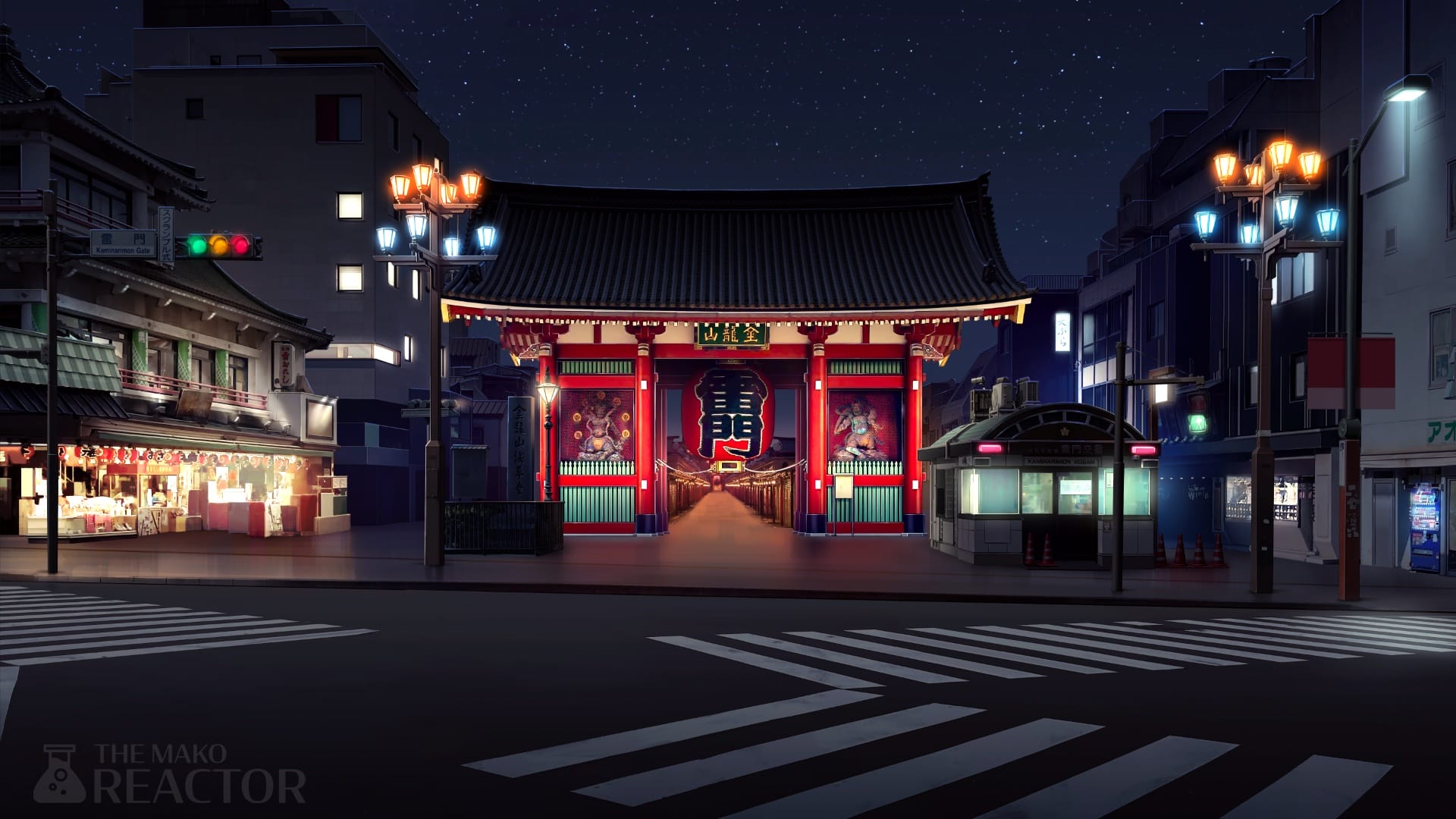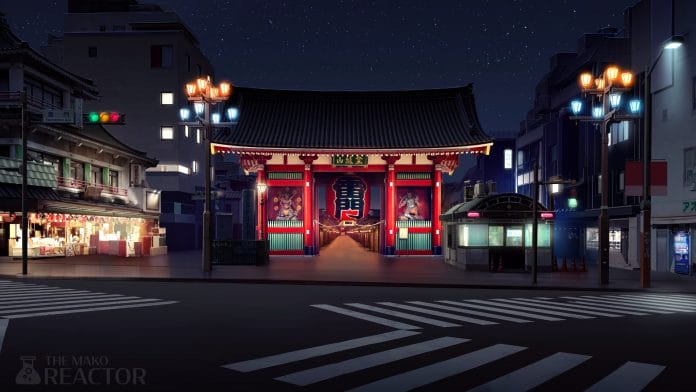 How NOVECT came up with the concept for Project Code Name M and why NarKarma was put on hold
"The first idea for 'M' was born around 2019, Hanada Keika says. "At that time it was only an outline. We wondered if we could really make it and whether it would be exciting. A prototype was made then. Since NarKarma has been put on hold due to the uncertainty around the future, 'M' had to be something that could be made reliably and something that would be appealing."
He goes on to talk about the plot in Project Code Name M.
"From the prototype scenario, we continued to improve it and deepen its potential as a mystery game, and created a detailed plot", Hanada Keika says. "This is currently the 11th draft of the plot and is filled with many ideas. It is definitely an exciting story and I can't wait to show it to you all."
Production for NOVECT's new game began in 2020
"Many fascinating characters, background art, and music for it already exist," he says. "The gameplay system is also being improved on a daily basis and we will be able to show you the evolution of NOVECT. A lot of the footage in the trailer is actual gameplay recordings."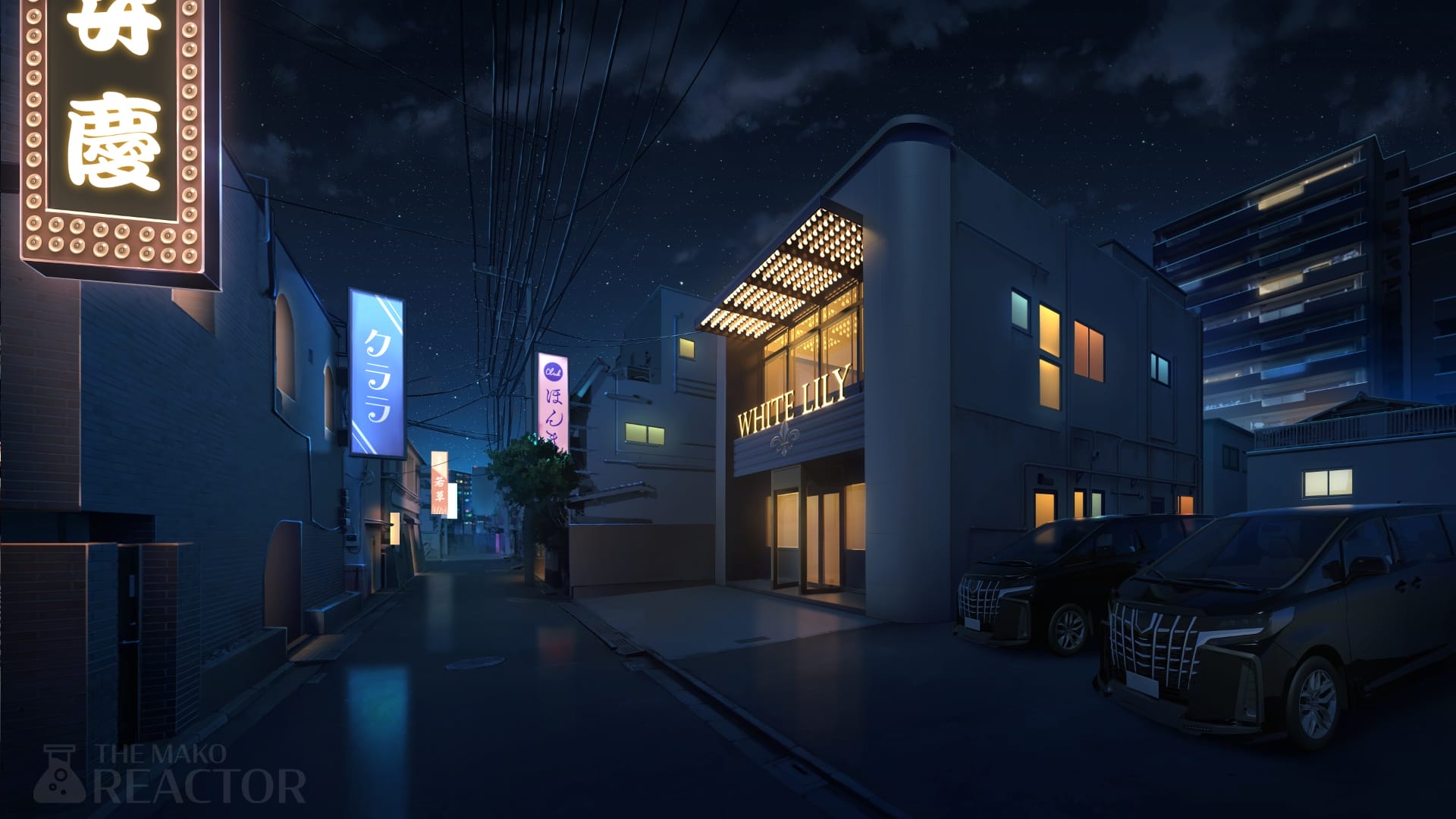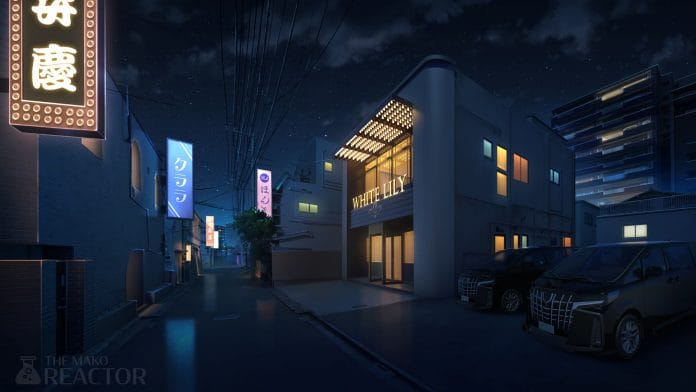 Project Code Name M's gameplay system explained by NOVECT
"The game system is divided into a traditional adventure-style detective part with point-and-click gameplay," he says. "It also has a unique murder part which the player plans and executes. It has serious aspects including those involving the dark side of Japan, but there is a lot of character interaction with strong personalities to make it not feel too serious at all times."
Hanada Keika goes on to talk about the recent media he enjoys for this approach.
"I like works that dare to show heavy themes in a light approach. For games, Danganronpa, Ace Attorney, and AI: The Somnium Files do this well. For dramas, I love Netflix's How to Sell Drugs Online (Fast) very much," he says. "But I love to give people despair, so I hope you are prepared for that. Everyone has become more tolerant with The House in Fata Morgana's plot, so it should be fine, right?"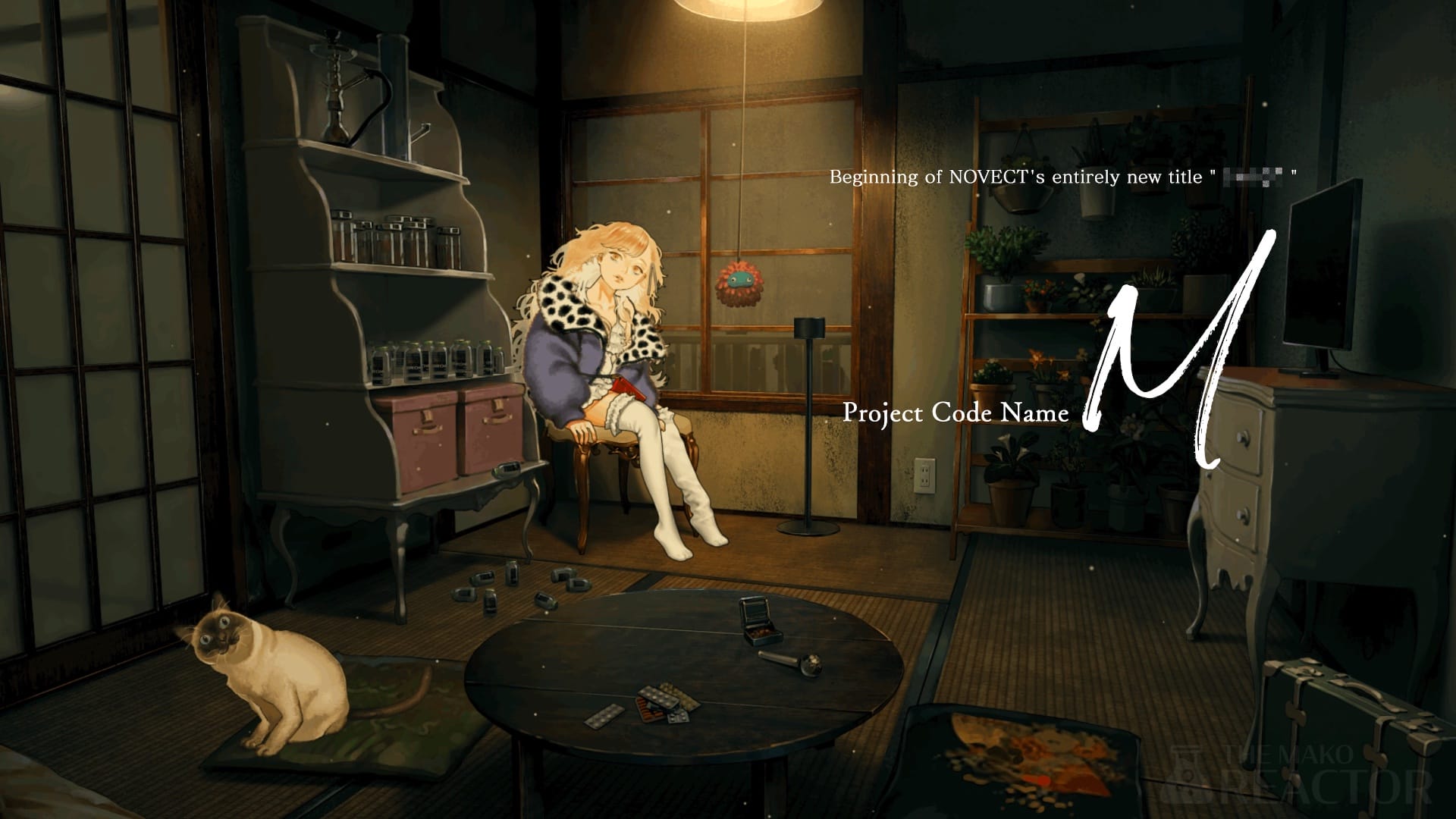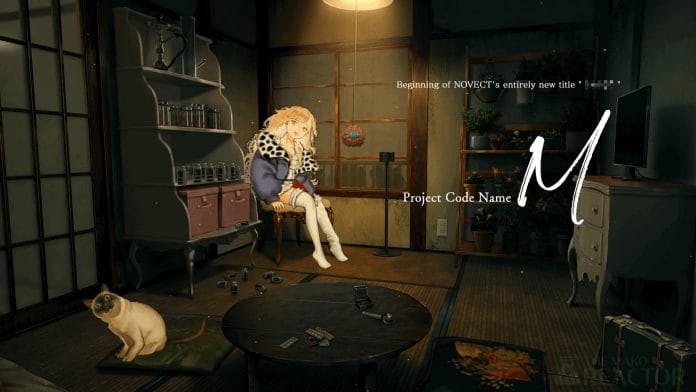 NOVECT is hoping to release the game on PS4, Nintendo Switch, and Steam
"Development is progressing well, but since we are working with a small number of people, it will take a little more time," Hanada Keika say. "Our goal is to release the product in 2023, but there are still many uncertainties, so let me avoid making any definite statements. It is not going to take another 4-5 years from now for sure. The story is set and we just have to keep working on it."
Since this isn't a pure visual novel, it is possible for NOVECT to show progress on social media as well.
"It is hard to show progress with pure visual novels because revealing the story would include spoilers," he says. "This time, however, I can post about the game system and talk about the game, and I intend to do so more often on social media going forward."
Hopefully you enjoyed this first part of my interview with Hanada Keika of NOVECT. The second part will focus on The House in Fata Morgana, Localization, NOVECT's recently released Seventh Lair, and more. Until then, check out the official website for Project Code Name M here.