No More Heroes 3 from Grasshopper Manufacture released last year worldwide for Nintendo Switch. Read my review of it here. We featured it as our best soundtrack of 2021, one of the best Nintendo Switch games of 2021, and one of the best games of 2021. Earlier this year, Xseed Games announced No More Heroes 3 for PS5, PS4, Xbox Series X|S, Xbox One, and PC platforms through Xseed Games and Marvelous in the West. This new version promises improved visuals, performance, faster load times, and includes a new Japanese dub option. For my No More Heroes 3 PS5 review, I will compare it to the Switch version and also highlight any PS5-specific features while helping you decide if it is worth your time right now.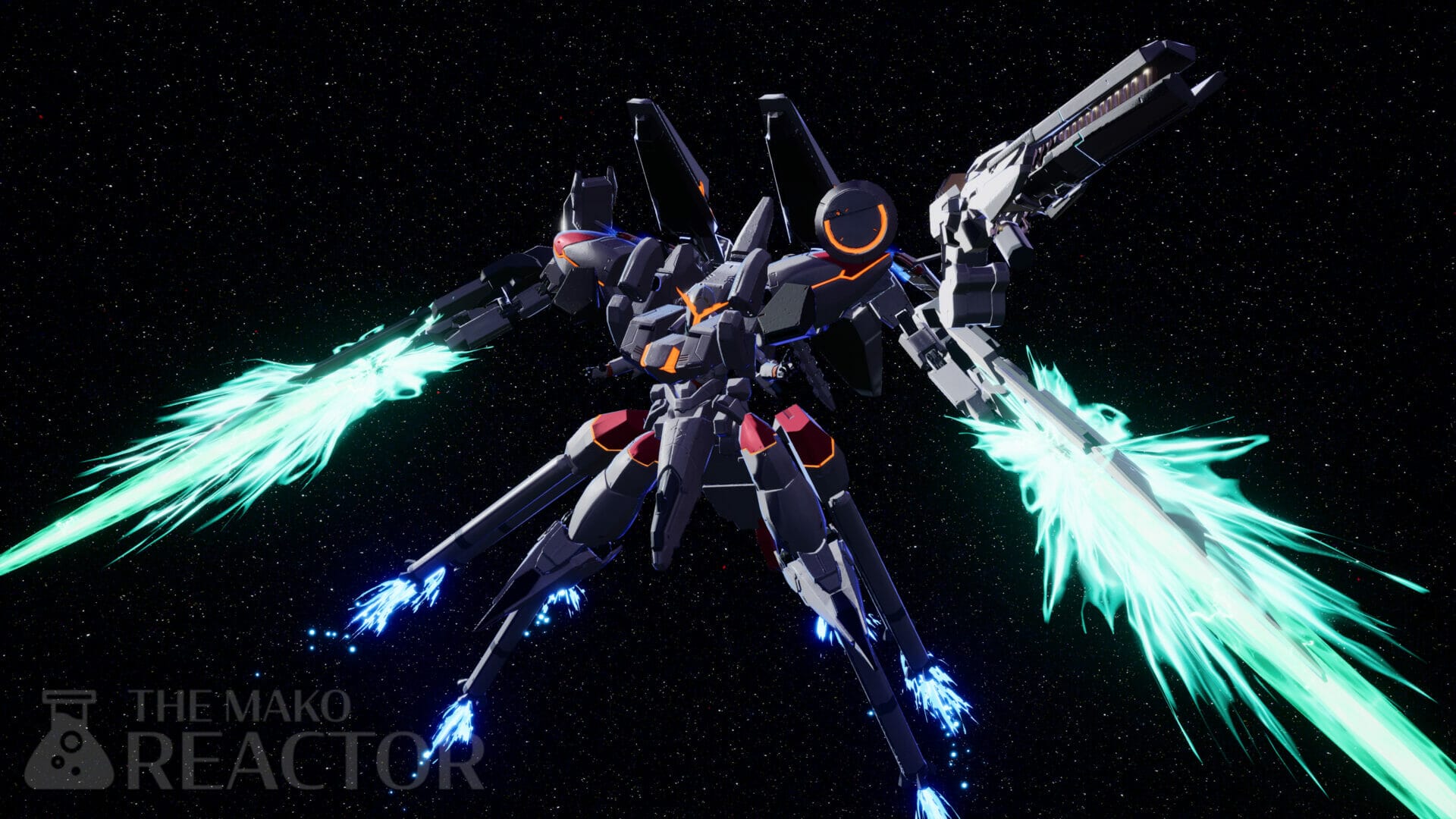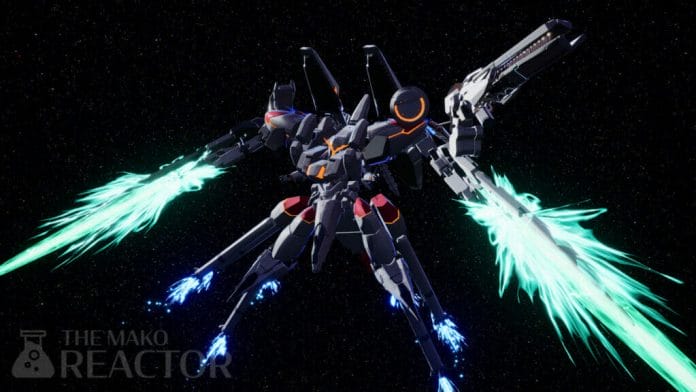 If you've never played a No More Heroes game before, No More Heroes 3 has you playing as Travis Touchdown who is a passing assassin trying to climb the ranks and defeat Jess Baptiste VI (known as FU). FU has taken over earth with a few unique characters from across the galaxy. Even as the third numbered game, everyone is introduced for newcomers and the game does a great job of onboarding everyone while having a ton of additional context and lore for veteran fans of not just No More Heroes, but also Suda51's "Kill the Past" series. No More Heroes 3 also feels like the perfect introduction to get people into the series and is well worth the wait for those who have played prior games and wanted more.
I had already enjoyed playing No More Heroes 3 multiple times on Nintendo Switch (including pre-release for review on Switch), and was excited to see how it scales on newer platforms. I've been playing it on PS5, PS4, and also on PC through my laptop and Steam Deck over the last few weeks. If you're more curious about the PC port, I have a dedicated PC performance review including how it is on Steam Deck. On PS5, Travis Touchdown's newest action game arrives with massive visual and technical improvements. It was already great on Switch in most areas, but it is amazing to see No More Heroes 3 finally deliver on its performance with high resolution visuals even in the open areas. It has been hard to get the exact same scenes for comparisons with Switch (docked) and PS5, but I've tried my best to line things up in the two comparisons below.
The most noticeable upgrades on PS5 barring just resolution and frame rate, are with draw distance, load times, environmental detail, textures, character models, and shadows. Even Travis' shirts or jacket are improved considerably compared to the Switch version through textures, reflections, and also the t-shirt artwork itself being crisp now compared to how blurry some t-shirt designs looked on Switch. Some boss battles also see environmental props have visible textures now versus being flat on Nintendo Switch.
The more I played No More Heroes 3 on PS5, the more I was impressed with how the developers got it running on Nintendo Switch as it is today in the combat sections and boss battles. There were smart compromises made when possible for sure. If you, like me, enjoy replaying No More Heroes 3, it is definitely worth getting it on PS5 for the visual and technical improvements among other enhancements making it an absolute joy to play again while aiming for the platinum trophy.
On Nintendo Switch, No More Heroes 3 was clearly too much for the system in the open areas. Grasshopper Manufacture did a great job with it despite limitations of the hardware, but it really comes into its own on more powerful hardware. Not only is the massive boost to performance across the board great, but even game assets are now much clearer in their structure. The environments look a lot better and Travis' room also sees big visual upgrades. Comparing some areas side-by-side on Switch and PS5 has things I didn't even know were in the scene because of how blurry the backgrounds could get there.
If you tried No More Heroes 3 on Switch and didn't enjoy the gameplay or structure, there isn't anything here that will change your mind. You still do the same mini-games, designated matches against enemies, fight the same bosses, and explore the same locations here albeit with much better visuals and performance. If you were turned off by how No More Heroes 3 looked or ran on Switch, these new versions are perfect for you. If you didn't like the bosses for whatever reason or the combat, these improved ports that feel like a remaster in ways will not change your mind.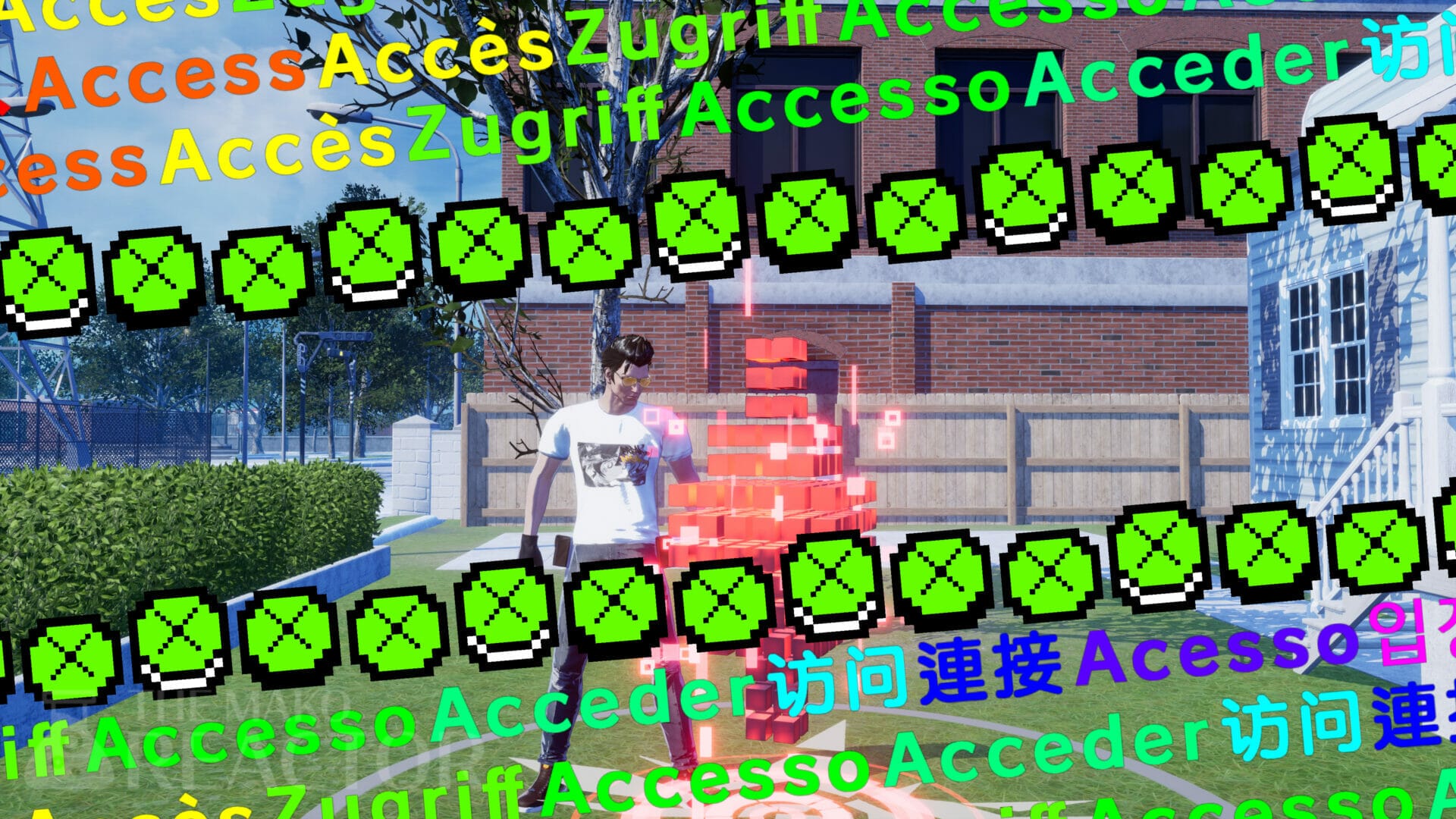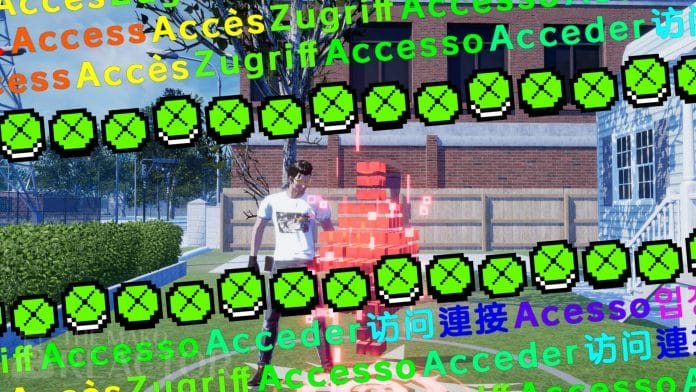 In terms of PS5-specific features, No More Heroes 3 uses the DualSense controller quite well. The bike makes use of adaptive triggers while riding and some of the mini-games use directional feedback like the toilet cleaning one. In the past I've had games start showing me Activity Cards on release but not pre-release, so I can't be certain whether No More Heroes 3's current Activity Card support of just showing how much of the game's story you've completed is the only support it will get, but it does have that.
One other thing I wanted to specifically highlight without getting into spoilers, is that two references towards the end of the game are fully intact here. Those who have played No More Heroes 3 on Nintendo Switch and finished it know what I'm referring to, but I saw some wonder whether these would be cut for the new ports. Those two specific references are still superlative, and I can't wait to see more people experience them hopefully without getting spoiled.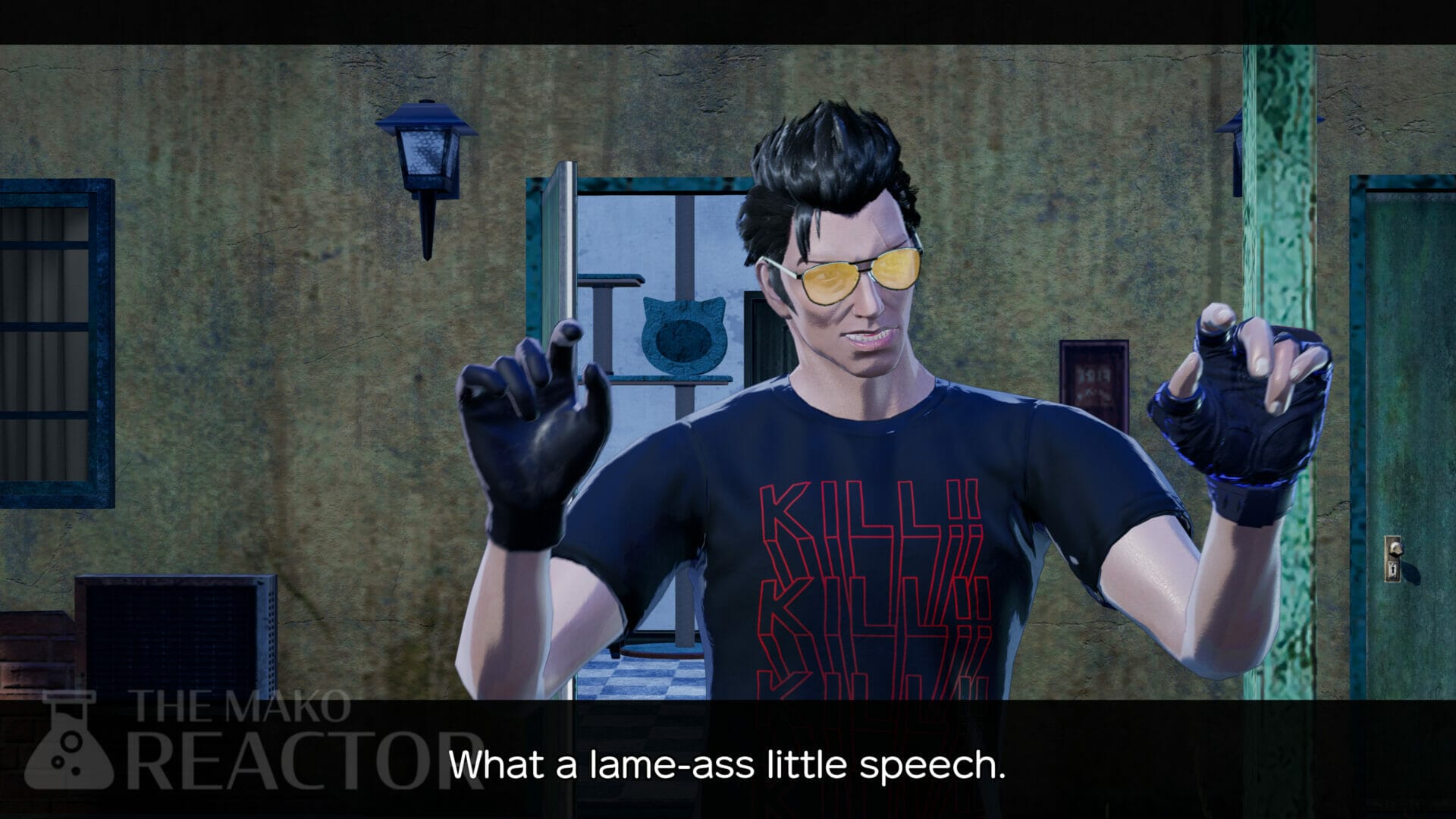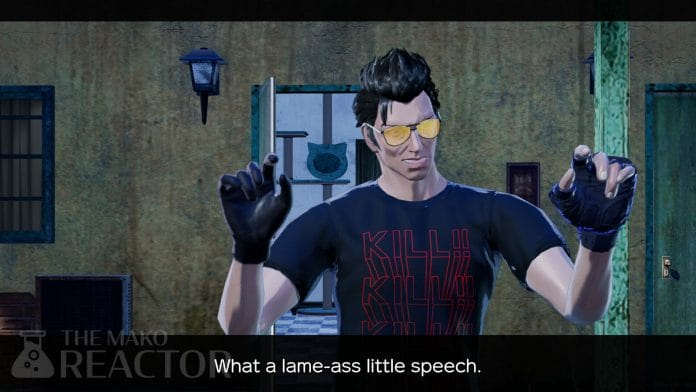 There are some minor issues I ran into with my time across No More Heroes 3 on PS5. The first is one specific boss fight later on that had one environmental asset flicker a little. I didn't notice this elsewhere. The other is one part of the lawn mowing mini-game where the frame rate drops under one circumstance while turning and having a full lawn with particle effects highlighting the grass. I also noticed one specific shadow not load in correctly in one part of the map. These are the only noticeable visual issues I had with No More Heroes 3 on PS5, and I hope they can be addressed in patches.
If you skipped the Nintendo Switch version for a potential port, your wait has been worth it. Hopefully, my No More Heroes 3 PS5 review with comparisons to the original release helped you decide if Suda51 and Grasshopper Manufacture's excellent action game is worth your time on PS5 as a newcomers or as someone who played it on Nintendo Switch like I did multiple times before. I'm glad to see No More Heroes 3 come to more platforms, but hope Marvelous is working on bringing No More Heroes and No More Heroes II to PS5, PS4, and Xbox platforms with the latter also hopefully getting Travis Strikes Again: No More Heroes.