When I reviewed the Wonder Boy Collection, I mentioned that it was a good release for the asking price for those who don't own any of the games included, but it was lacking compared to Wonder Boy Anniversary Collection, which was only confirmed for a retail release back then. Fast forward to two weeks ago and Wonder Boy Anniversary Collection has been released on PlayStation and Nintendo Switch digitally through Bliss Brain and ININ Games bringing 21 total versions of six classic Sega games. For my Wonder Boy Anniversary Collection Switch review, I will be covering this release, how it compares to the first collection, and whether it is worth your time if you are new to the world of Wonder Boy.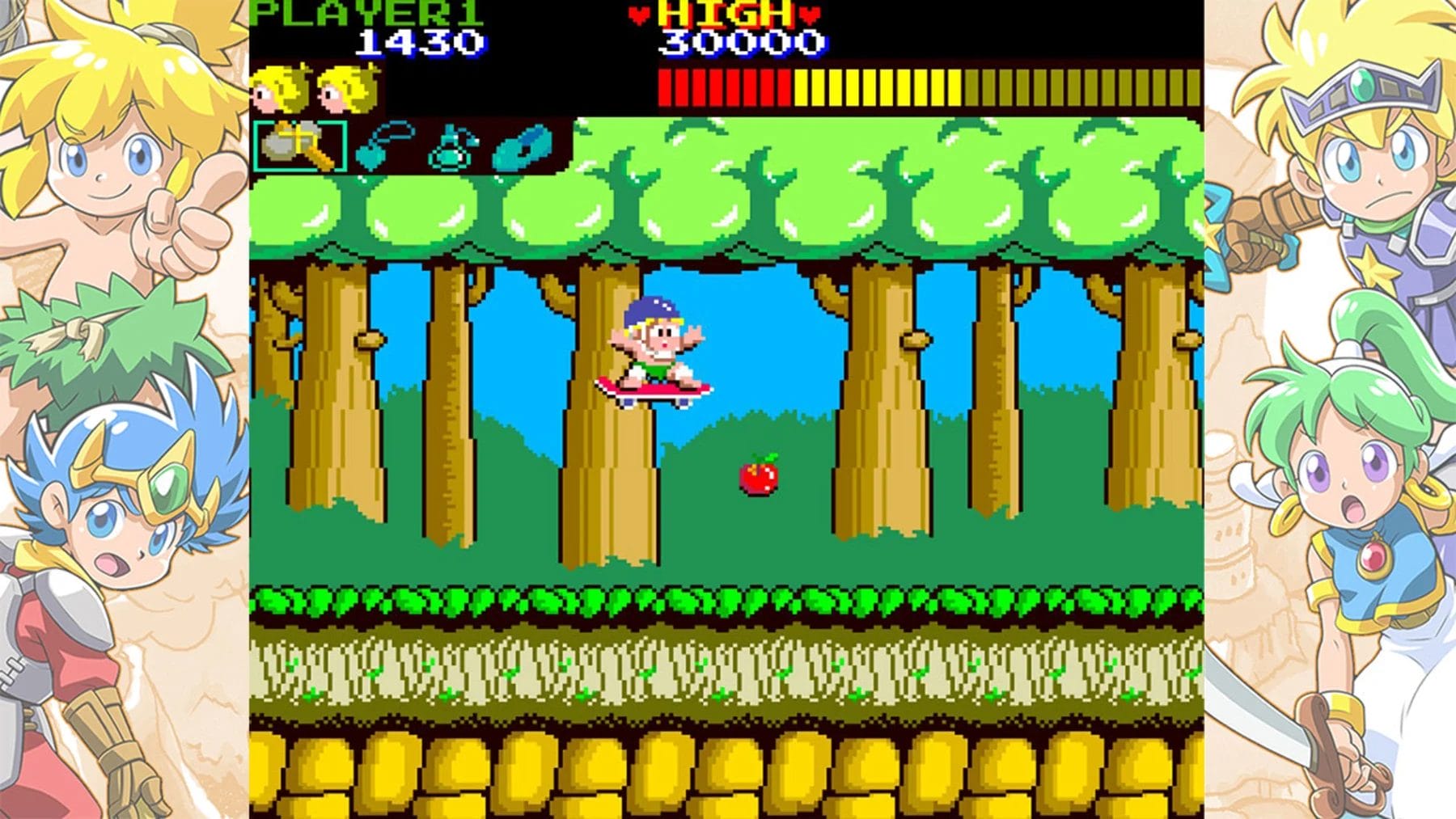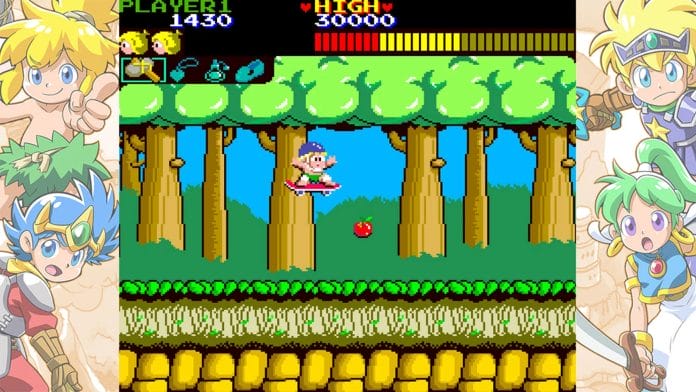 Wonder Boy Anniversary Collection includes six games from Sega's Wonder Boy series spread across 21 different ports. These are Wonder Boy (6 versions), Wonder Boy in Monster Land (4 versions), Wonder Boy III: Monster Lair (2 versions), Wonder Boy III: The Dragon's Trap (4 versions), Wonder Boy in Monster World (3 versions), and Monster World IV (2 versions). The games are available together through Ratalaika's emulation and a wrapper similar to what we've seen in the prior collection, Clockwork Aquario, and more. This collection also includes more extras than I expected, though it isn't nearly as good as collections like Teenage Mutant Ninja Turtles: The Cowabunga Collection.
After selecting your language, you're presented with a basic menu that lets you select one of the six games, the gallery, or view the credits as a static image. Selecting any of the games will take you into a new menu detailing which versions of said game are available in Wonder Boy Anniversary Collection. As an example, Wonder Boy in Monster Land includes the System 2 (JP), Sega Mark III, System 2 (world), and Master System versions. Selecting a version of the game takes you into the game's own menu with options to load save states, start the game, and adjust options. The options aren't the same for every game, but you have the ability to adjust rewind speed, change difficulty, and more depending on the game. You can also use an enhanced color palette in the Master System version of Wonder Boy in Monster World.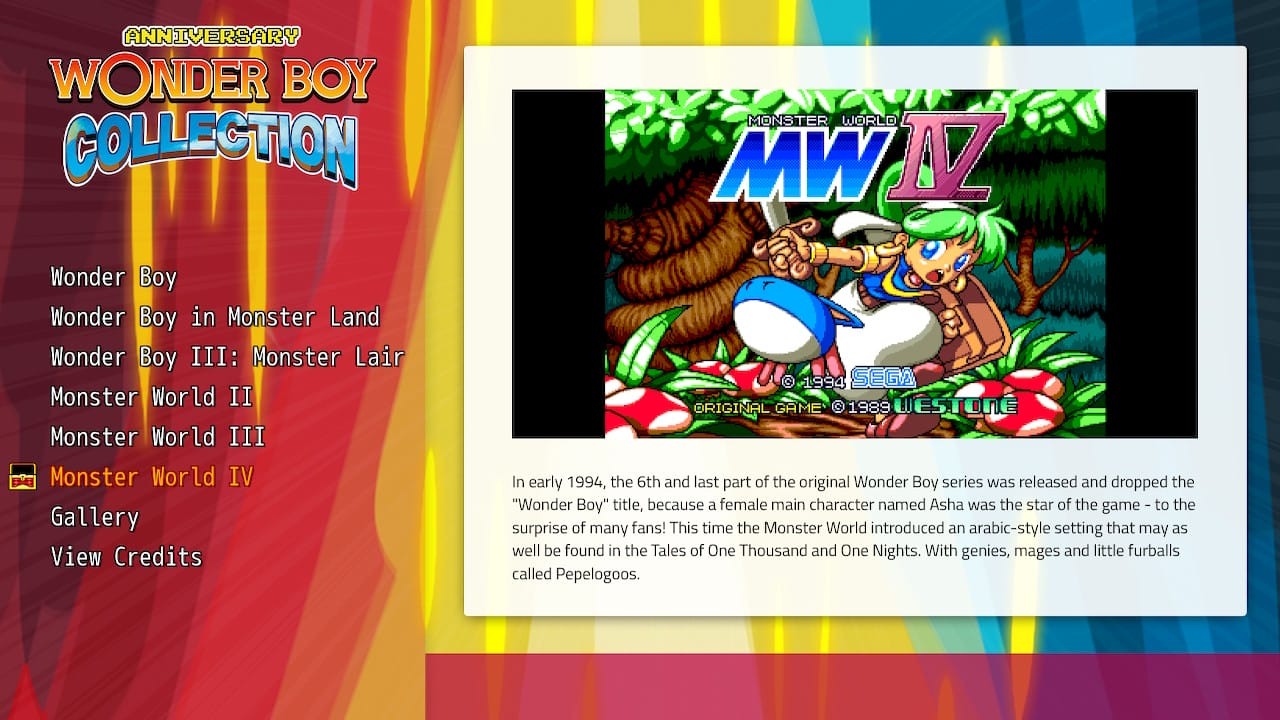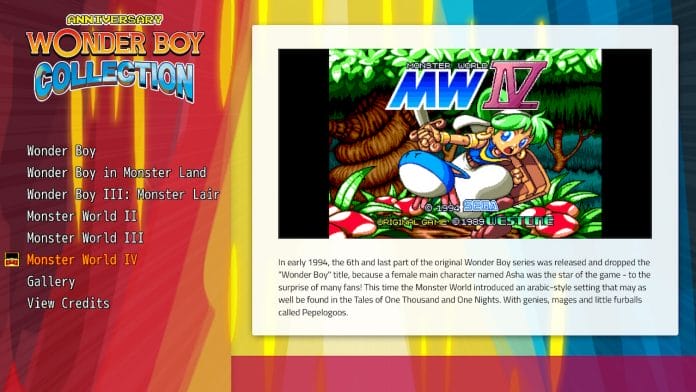 The video options here let you adjust the aspect ratio and scaling, scale filter type, wallpaper, and use shaders to emulate a CRT look and more. If you own any collection or game using Ratalaika's emulation, you will be familiar with this. These options can be adjusted during gameplay as well. Having access to maps at all times is a very useful feature if you get stuck. You no longer need to search online for these, because the games all have them with the ability to zoom and view secrets right from the menu.
If you have no nostalgia for the games themselves, this collection is still worth grabbing because these are classics for a reason. Not all the versions or ports are essential, but having so many versions definitely is good to see from a preservation perspective, and to give you an idea of how games were adapted for different systems back then. In terms of extras, the gallery lets you view artwork, box scans, manual scans, and more for each game and the collection itself. The scans included have the usual options like zooming, going fullscreen, and hiding the interface. I would've loved to see some interviews with developers or the folks involved in this collection here as a neat extra, but the only real extra is the gallery and the maps here.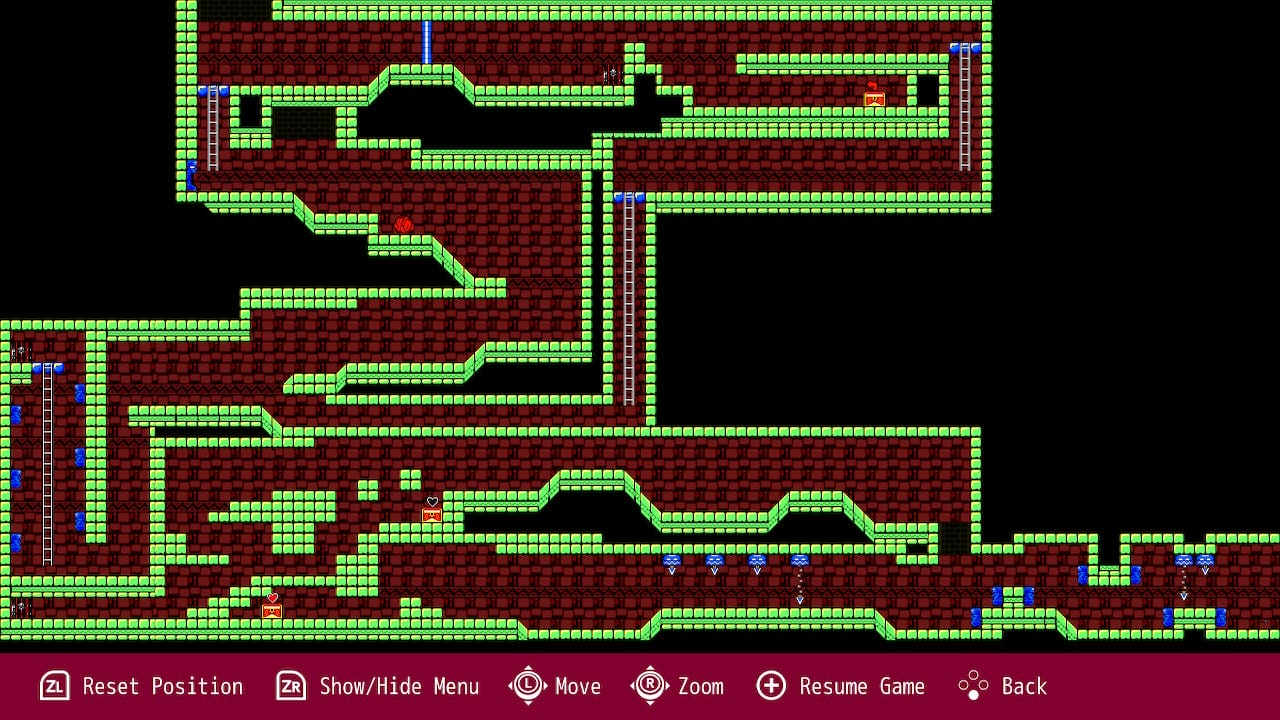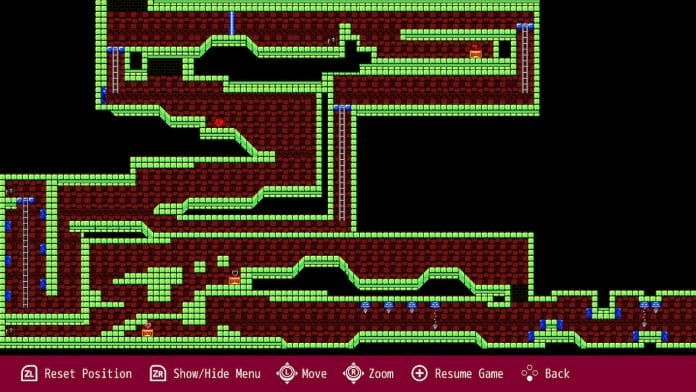 Just like with the prior collection, there's a chance you own some of the games included here through other ports and releases. Wonder Boy in Monster Land included here is already available in the Sega Ages release in its arcade variant while Monster World IV's Genesis version was included in the physical release of Wonder Boy Asha in Monster World. I don't own Wonder Boy Returns Remix, but that's another version of the original Wonder Boy available on Switch. My introduction to the Wonder Boy games in recent years was through Dotemu and Lizardcube's Wonder Boy: The Dragon's Trap that remains one of the best releases so far bearing the Wonder Boy name.
If you're new to the world of Wonder Boy, I'd recommend trying out Wonder Boy: The Dragon's Trap or the Sega Ages release of Wonder Boy in Monster Land as lower priced entry points. If you want to get everything (as much as possible) in one go, this collection is an easy recommendation. This is one of ININ Games' better releases for sure.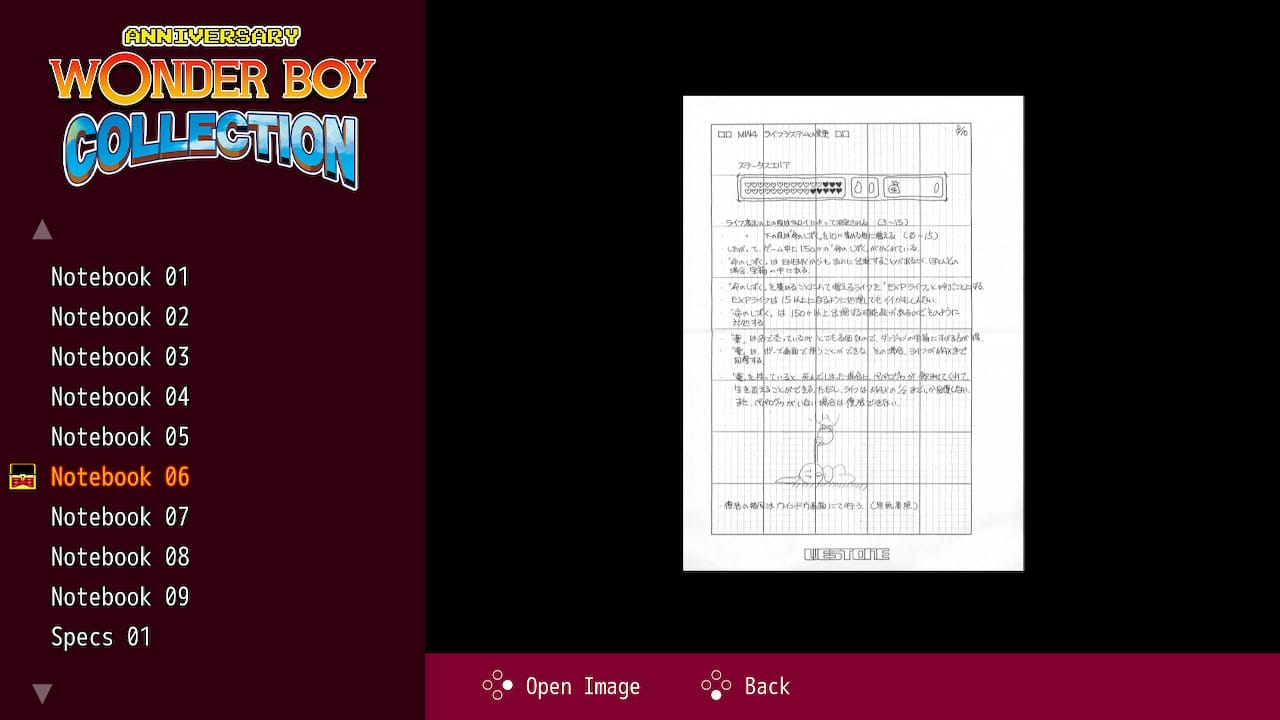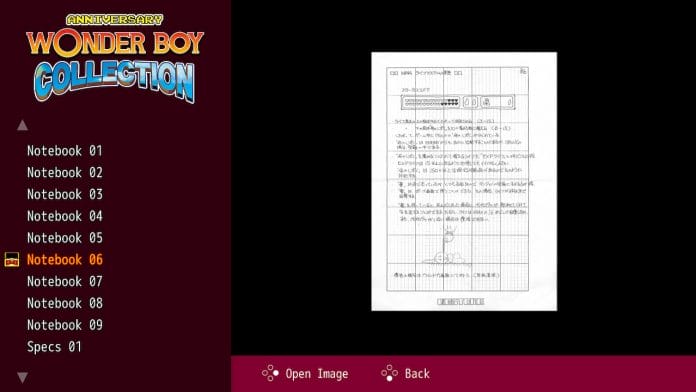 If you've ever wanted to get into the world of Wonder Boy, this is the best collection. While the price is higher than the likes of the awesome Sega Ages title or even Dotemu's Wonder Boy: The Dragon's Trap remake, this collection offers a lot through its multiple versions, gallery, and extras in-game like the map. This is one of the better retro collections available on Nintendo Switch. Hopefully my Wonder Boy Anniversary Collection Switch review helped you decide if this collection is for you regardless of whether you're new to the world of Wonder Boy, or own any of the games through prior releases, or the previous collection. Check it out on the eShop here.