Monster Hunter Rise: Sunbreak from Capcom is out now on PS5, PS4, Nintendo Switch, Xbox, and PC via Steam and the Microsoft Store. I played the expansion for review on PS5, Switch, and Steam. Read my review of the PS5 version here, Switch version here, PC version here, and Steam Deck performance review here. When Capcom sent over Sunbreak for review pre-release, I played the entire expansion on my Steam Deck. It had a few issues, but nothing that couldn't be fixed on the Steam Deck. As of about a day ago, Monster Hunter Rise: Sunbreak is Steam Deck Verified by Valve.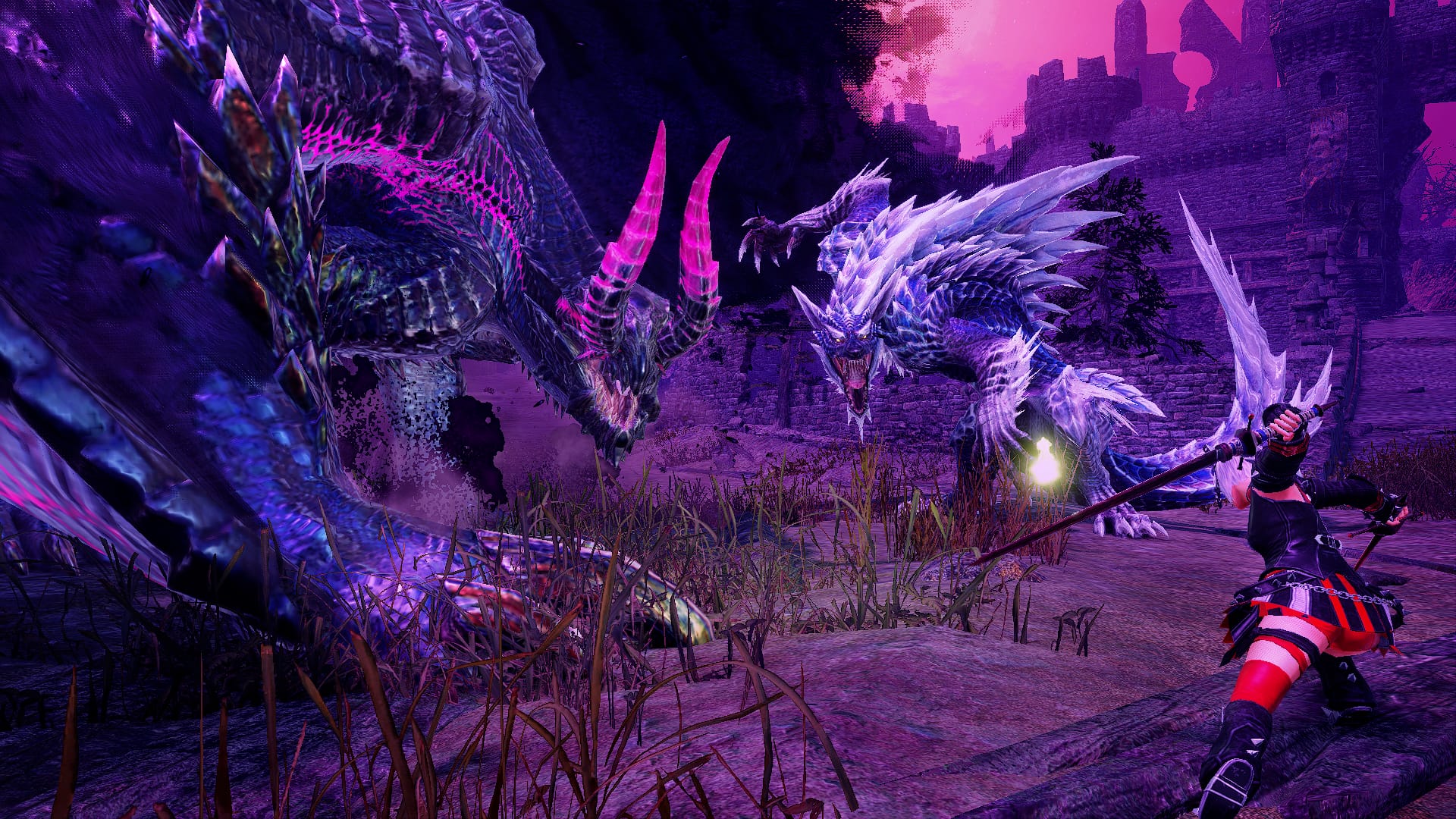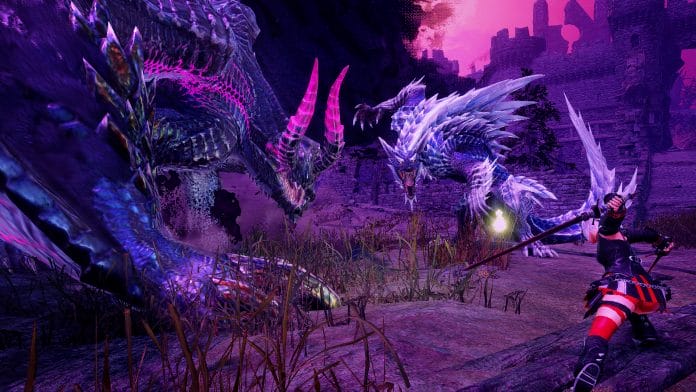 Monster Hunter Rise: Sunbreak final update roadmap
The 16.0.0 update, which is a bonus update including Primordial Malzeno, is the final major update for the game. All the updates are below: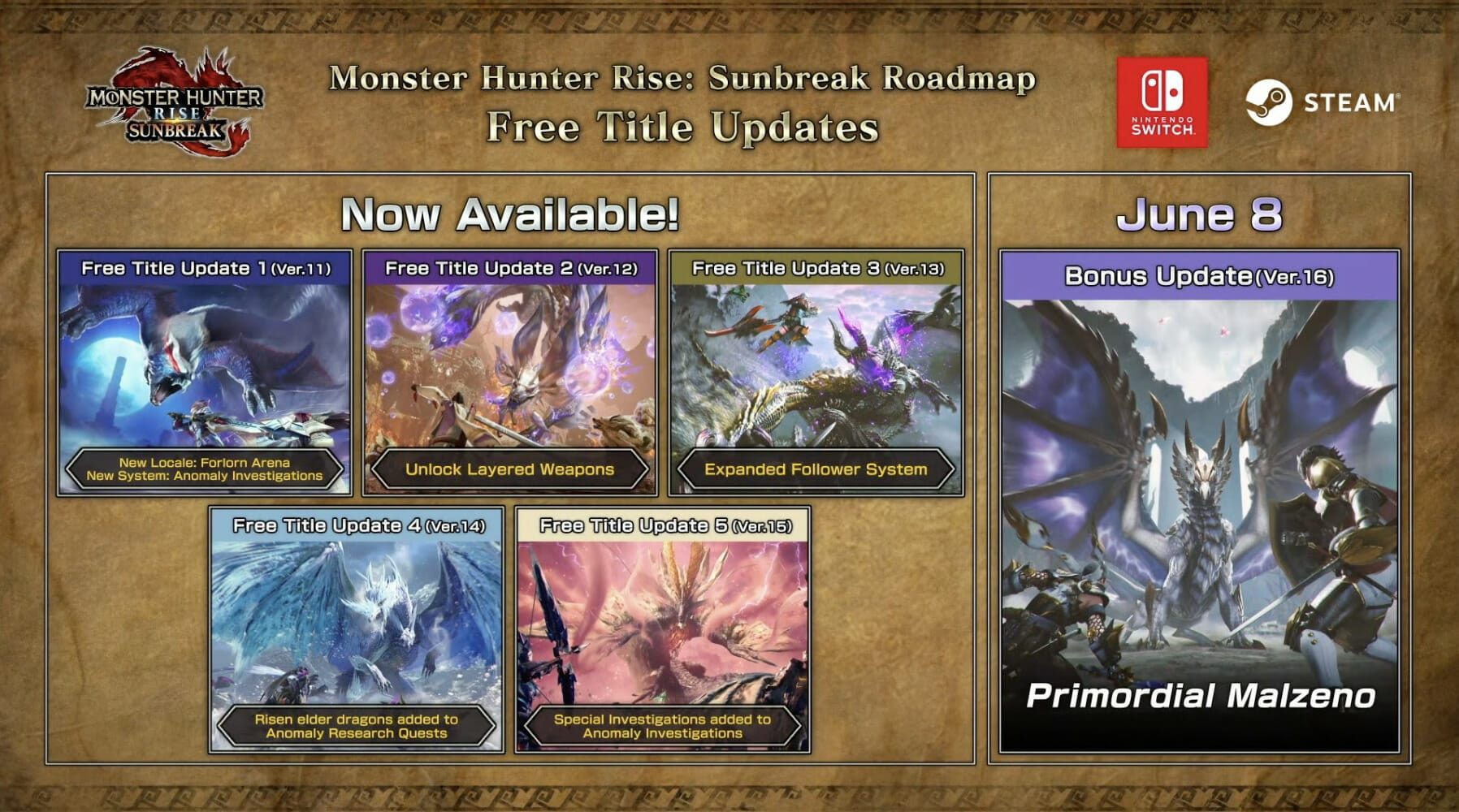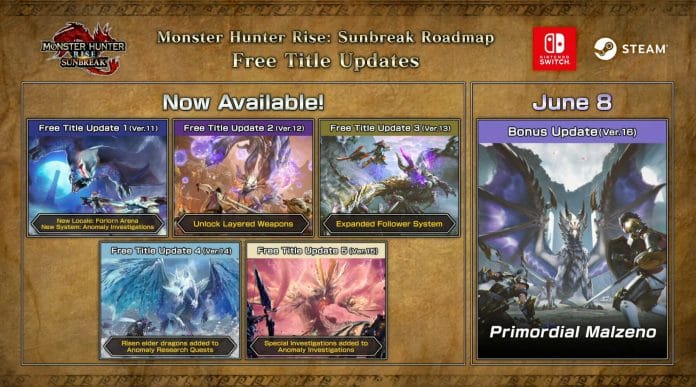 If you're new to Sunbreak, read my guides on starting Sunbreak here, early Master Rank armor here, unlocking sub camps here, Ruby and Gold Wirebugs here, Master Rank layered armor here, the postgame here, and afflicted materials with all the monster drops here. I also have a list of the confirmed monsters included and those coming here. Check out my DLC guide for the game here and full Event Quest guide here.
I expected Capcom to fix the few things needed to be Steam Deck Verified a lot sooner. Better late than never here.
Monster Hunter Rise: Sunbreak is out now on PS5, PS4, Xbox, Switch, and Steam worldwide.