With Nioh 2 finally set to release on PS5 and PC later this week, Team Ninja, Sony, and Koei Tecmo have pushed out the Nioh 2 version 1.25 update on PS4 following the Nioh 2 version 1.24 update that brought in support for cross save, various adjustments, and more to ensure that players transitioning to PS5 from PS4 can carry over their progress. The final major Nioh 2 DLC released alongside the Nioh 2 version 1.20 update and there have been multiple updates since then with support for new DLC and various fixes. The Nioh 2 version 1.25 update is rolling out worldwide right now on PS4 and it is a 123MB download. If you're interested in getting Nioh 2 on PC, read my preview of Nioh 2 on Steam here. This 1.25 update is likely one of the last updates for Nioh 2 ahead of Nioh 2 The Complete Collection and Nioh 2 Remastered. Watch the Nioh Collection trailer for PS5 below:
Nioh 2 version 1.25 update patch notes and balance adjustments
Full patch notes including balance adjustments are below: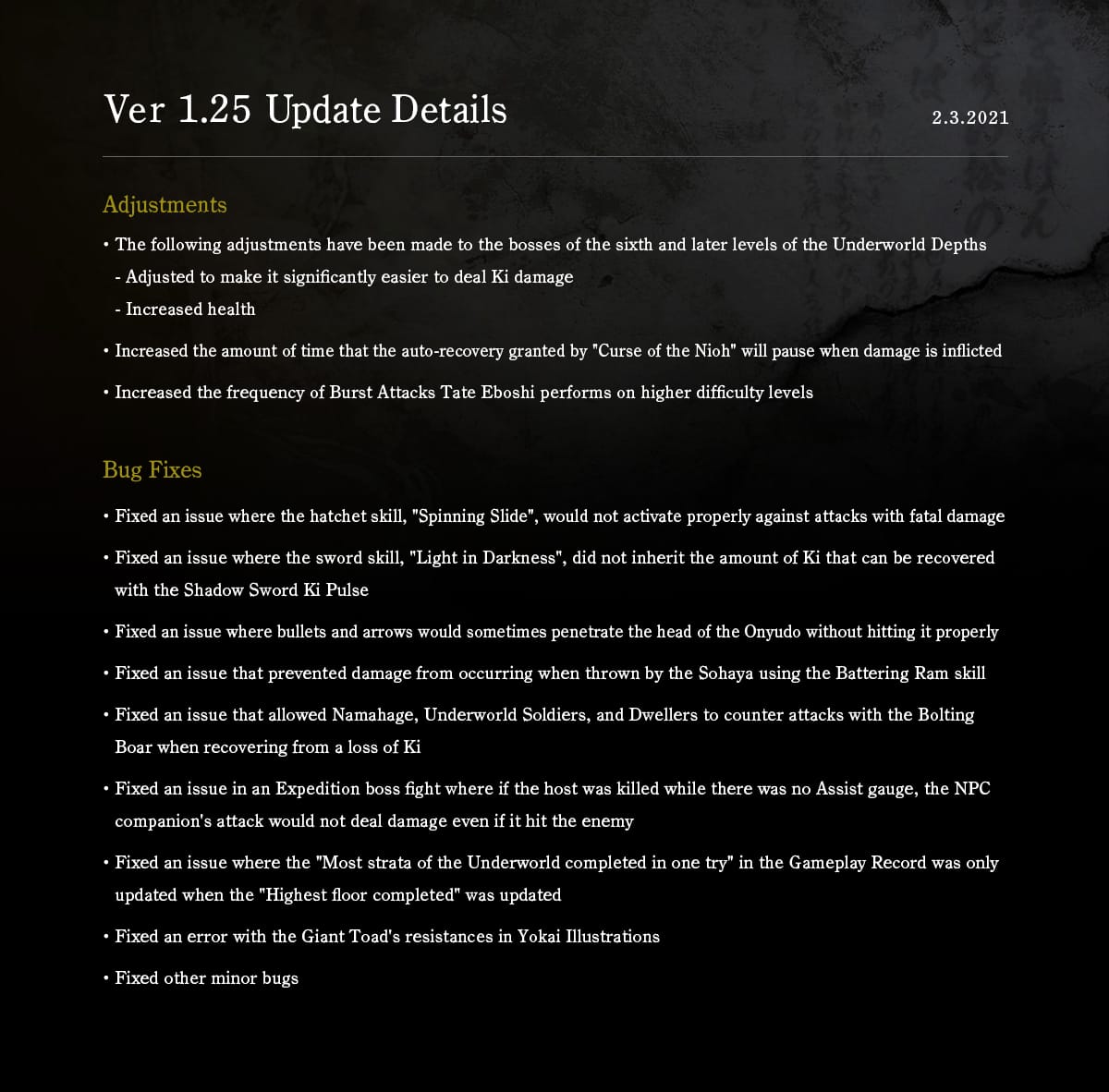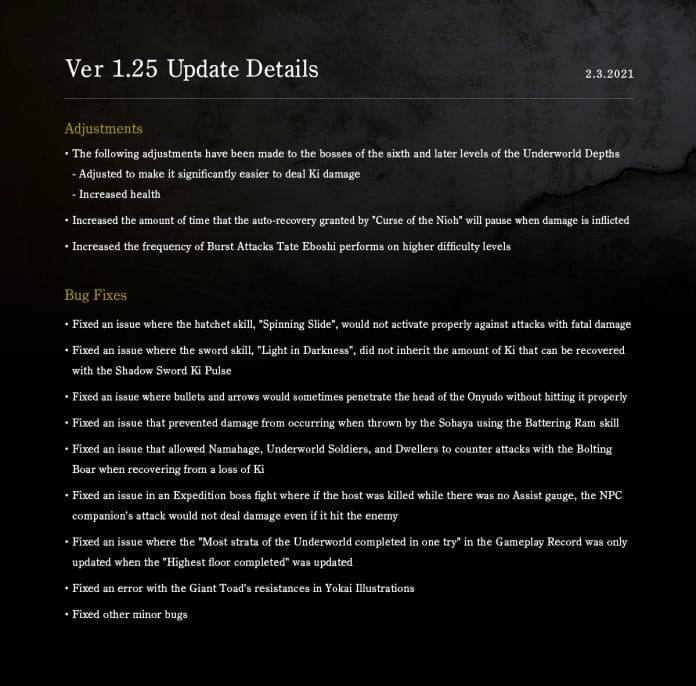 Nioh 2 version 1.25 update PS4 patch notes
Adjusted game balance.
Fixes various bugs.
The Nioh Collection PS5 India release date
As of now, The Nioh Collection for PS5 has not been announced for India. Hopefully it does get confirmed for India since the official global release date is February 5.
Nioh 2 DLC list
The Nioh 2 DLC and Season Pass includes the following three major DLC releases.
Nioh 2 is now available on PS4. It releases on Steam and PS5 on February 5.