No More Heroes 3 from Grasshopper Manufacture released last year worldwide on Nintendo Switch. Read my review here and tips and tricks feature here. We featured it as our best soundtrack of 2021, one of the best Nintendo Switch games of 2021, and one of the best games of 2021. Following Marvelous' prior announcement for Japan, Xseed Games has announced the No More Heroes 3 English release date for PS5, PS4, and Xbox platforms. This follows Xseed Games announcement for the West which had the ports and release window announced for the West. Watch the new No More Heroes 3 PS5 gameplay video showcasing the new ports and Japanese dub below:
No More Heroes 3 PS5 resolution and frame rate
No More Heroes 3 on PS5 and Xbox Series X will be 4K and 60fps with enhanced graphics.
No More Heroes 3 English physical release for PS5, PS4, and Xbox 
The No More Heroes 3 Day 1 Edition is priced at $59.99 on the Xseed Games store and it feautres:
A copy of No More Heroes 3
5.3"x7.3" softcover art book with more than 70 pages of gorgeous artwork
A CD featuring 22 full songs from the soundtrack
7"x4" Santa Destroy commemorative biker license plate
A custom box featuring a new original illustration by series artist Yusuke Kozaki for the box and the cover art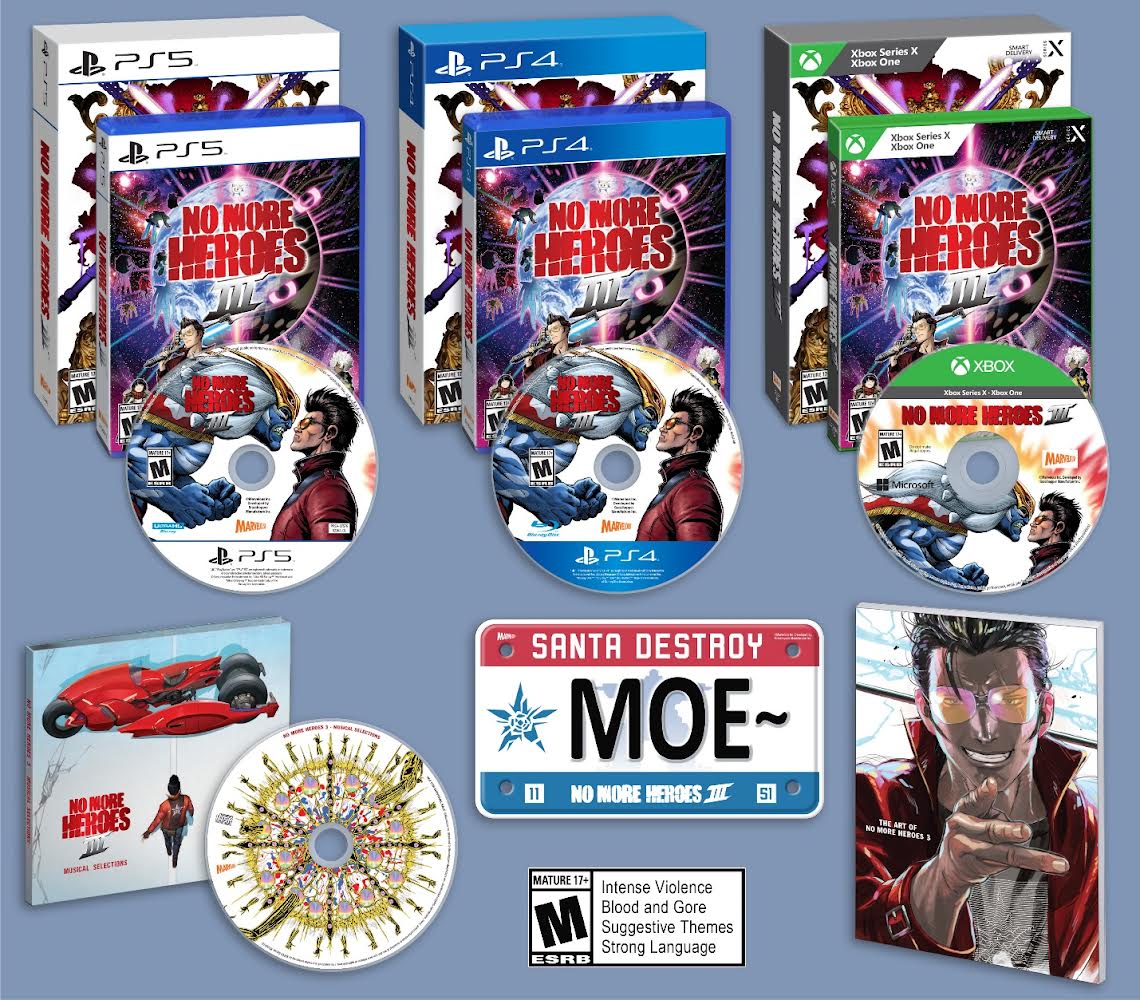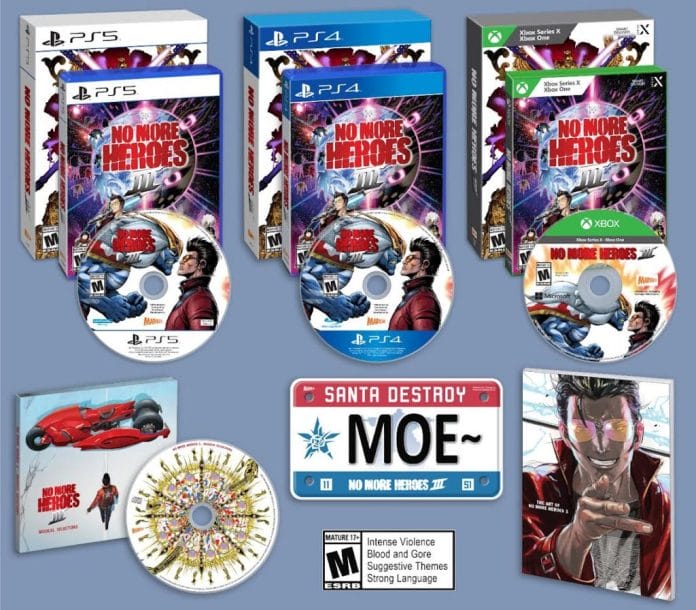 No More Heroes 3 features for PS5, PS4, Xbox, and PC
The new version will have improved HD visuals, framerates, and faster loading times.
No More Heroes 3 is out now on Nintendo Switch. It releases on October 11 for PS5, PS4, Xbox Series X|S, Xbox One, and PC via Steam and Microsoft Store in the West, and on October 6 for consoles in Japan.