While the PS5 will be releasing the world over from November 12 onwards, India appears to be missing out for now for what seems to be a host of reasons ranging from stock shortages to a possible trade mark snafu. In this environment, the PS4 still has relevance and Sony India appears to be aware of this outside of Diwali discounts.
The PS4 price in India is slated to stay the same until the end of the year. Sony has informed retailers in the country that the PS4 Slim 1TB Mega Pack as well as the PS4 Slim 1TB with an extra DualShock 4 controller will remain at the current Rs. 27,990 price until December 31, 2020.
Although appears that Sony is trying to exert price control, we've noticed that Amazon and Flipkart have dropped the price at their discretion much like the latter will do with the Xbox Series S for its Big Billion Days Sale.
In addition to this, Sony has informed retailers that it has no clarity on availability of new PS4 Pro stocks at the moment. No surprise here as availability has been sporadic since its release back in February 2017.
The Mako Reactor reached out to Sony for comment and will update this story if we hear from the company. If you're curious about the PS4 and PS4 India price history since launch, scroll to the end of the story for those details.
What does this mean for the PS5 India release date and price?
Usually Sony tends to discount last-generation consoles when new ones are out. We saw this with the PS2 and PS3, both receiving deep discounts when their successors were launched in the country. The fact that Sony is keeping the PS4 Slim price the same possibly means that either there are no plans to release the PS5 in India this year or that if the PS5 releases in India this year, there will be enough of a price difference between the PS4 and the PS5 to warrant keeping the PS4's price the same.
Earlier we reported that Sony has a PS5 release date and price ready for India and it was not willing to reveal these details just yet in fear of missing the date due to its own logistical inefficiencies, particularly in light of how Indian fans have been responding to a lack of information, trolling their social handles at every opportunity. This was of course, before we discovered that the Sony currently does not hold the trade mark for the PS5 in India.
At the time, those we spoke to both on Sony's approved list of PS5 sellers and off it had told us the same thing: they're optimistic of the PS5 making it here as per the "late 2020" release window but have not been informed by Sony of any new developments just yet.
During the PS5 Showcase last month, Sony stated the PS5 release date would be November 12 in US, Canada, Japan, Mexico, Australia, New Zealand, and South Korea. The rest of the world gets it on November 19. Though Sony has stated that "availability in each region subject to local import regulations". However if you're in India, you may be in for a wait. In an email to The Mako Reactor at the time, Sony has confirmed that there is no PS5 India release date just yet.
"The launch date has been erroneously communicated as November 19, 2020 whereas it is officially yet to be confirmed," said a spokesperson for Sony over email after the PS5 Showcase in September. "We will keep you posted once the launch timing is announced."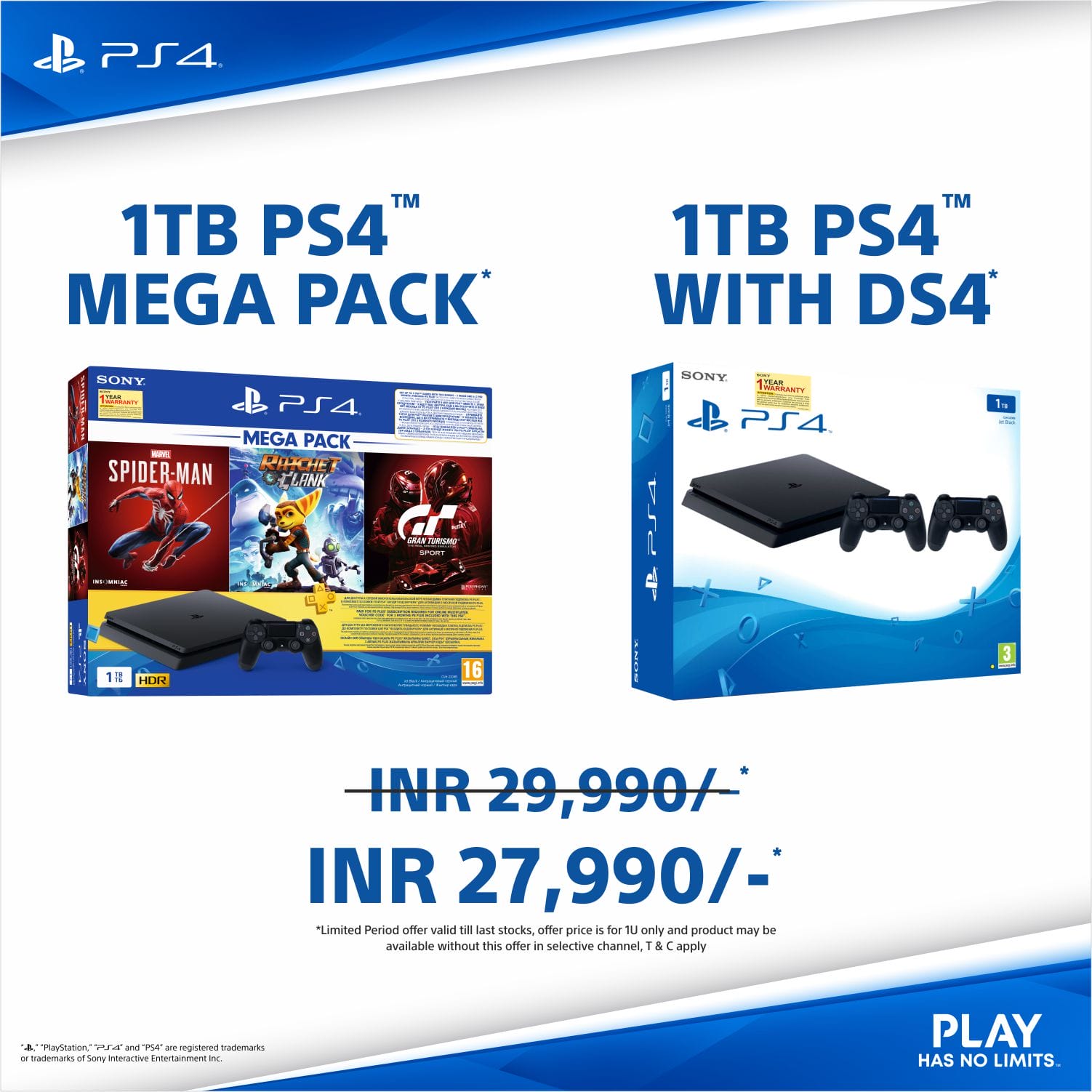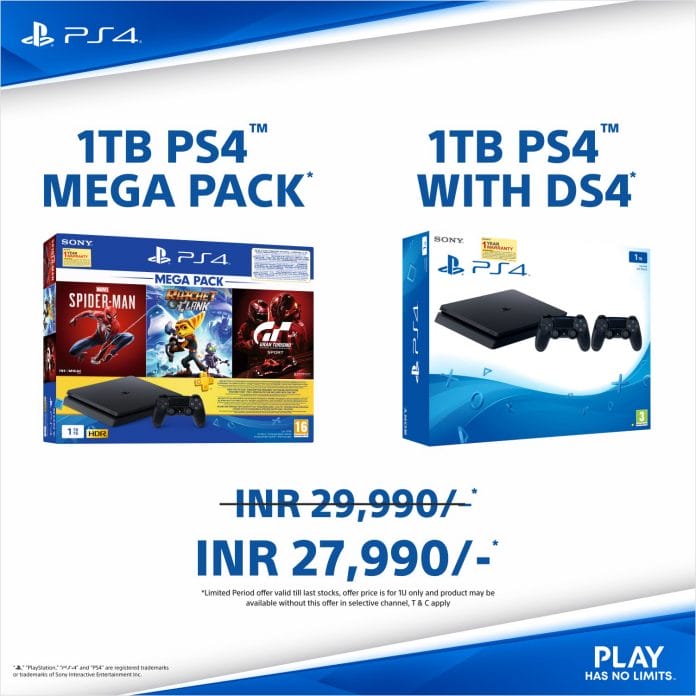 PS4 Slim and PS4 Pro price history in India
January 2014 PS4 500GB launch price: Rs. 39,990
October 2015 PS4 500GB: Rs. 32,990, PS4 1TB: Rs. 37,990
September 2016 PS4 500GB: Rs. 27,990, PS4 1TB: Rs. 32,990
February 2017 PS4 Pro 1TB: Rs. 38,990
February 2018 PS4 Pro 1TB: Rs. 41,990, PS4 Slim 500GB: Rs. 30,990, PS4 Slim 1TB: Rs. 35,990 (increase due to customs hike)
January 2019 PS4 Pro 1TB: Rs. 38,710, PS4 Slim 500GB: 28,580, PS4 Slim 1TB: Rs. 33,650 (decrease due to GST rate cut)
July 2019 PS4 Slim 500GB was discontinued in India
September 2019 PS4 Pro 1TB: Rs. 38,710, PS4 Slim 1TB: Rs. 29,990
December 2019 PS4 Pro 1TB: Rs. 38,710, PS4 Slim 1TB: Rs. 27,990
March 2020 PS4 Pro 1TB: Rs. 36,990, PS4 Slim 1TB: Rs. 27,990
May 2020 PS4 Pro 1TB: Rs. 38710, PS4 Slim 1TB: Rs. 27,990
PS4 India install base and sales
As of August 2020, the PS4 install base in India sits at around 450,000 versus the Xbox One's 55,000 as per industry, retail, and supply chain estimates.  With the difference between the two being what it is, Sony's essentially competing with itself. As for Nintendo? Well, the Nintendo Switch isn't available officially in India just yet, though it's been gaining traction through grey and parallel imports. Although the ongoing coronavirus pandemic has seen a decline in sales for the Kyoto-based company's hybrid console in India.
With a month to go for the PS5 launch the world over, it will be interesting to see what Sony India does — or does not do — to herald its vision of the next-generation of gaming.