Our Game of the Year coverage continues with the best video game soundtracks of the year. 2022 was an amazing year for video game music across platforms with so many Square Enix game soundtracks impressing me among all the other great titles. While discussing the best games of each year is always fun, I look forward to highlighting fantastic music in games as well given how much I value soundtracks in games. So far, we've given our Soundtrack of the Year to No More Heroes 3 in 2021, 13 Sentinels: Aegis Rim in 2020, and Ace Combat 7: Skies Unknown in 2019.
2022 had some surprises and disappointments when it comes to video game music. I also ended up liking a few game soundtracks a lot more than I expected over the last few months. Before we get to the list, keep in mind that we're an outlet that focuses on Japanese games and we cover all platforms for what to consider for our end of year features. With 2023 just beginning, here are the best game soundtracks of 2022.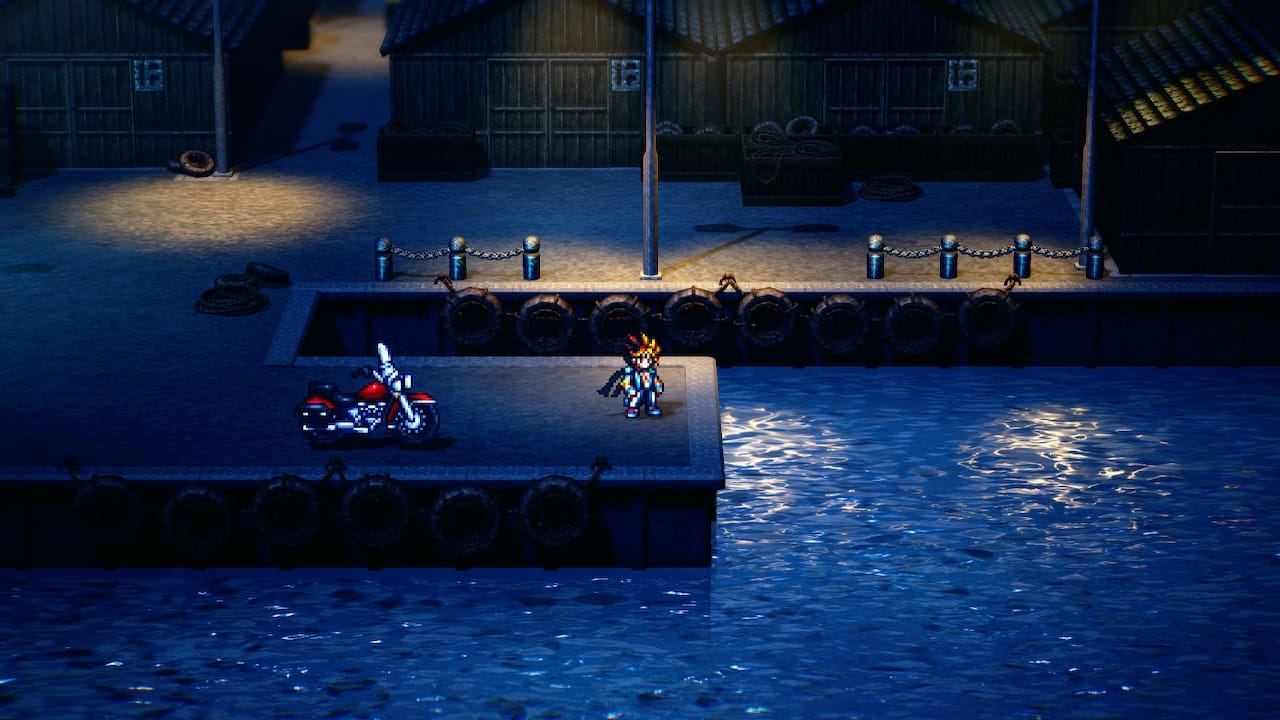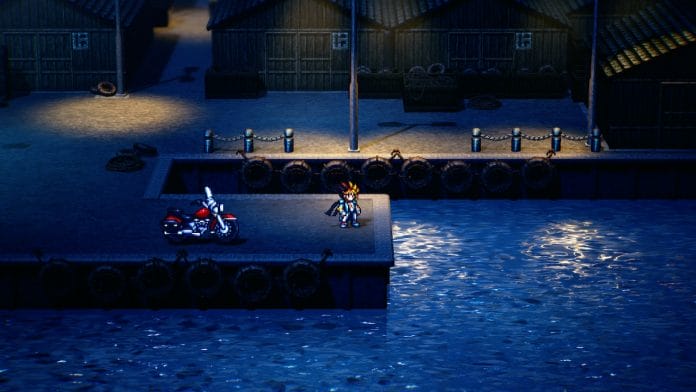 Best video game soundtracks of 2022
When Xenoblade Chronicles 3 was announced earlier this year, I was certain I'd be writing about it in our feature on the best video game soundtracks of the year. Xenoblade Chronicles 2 has one of the best soundtracks of all time in any media, and I was even impressed by how amazing the soundtrack for its expansion was. Xenoblade Chronicles 3 went in a different direction with its music. It has a lot of great tunes, but lacks what I love from Xenoblade Chronicles music outside of a few songs like The Weight of Life, specific location themes, and a few combat songs. Xenoblade Chronicles 3 is one of the best JRPGs I've played in a long time, but I wish I enjoyed the music as much as I did with prior entries in the series. I look forward to seeing where composer Yasunori Mitsuda takes the soundtrack through the DLC this year and whether it gets a massive release like the Xenoblade Chronicles 2 soundtrack.
Tactics Ogre: Reborn's soundtrack is sublime. While I adore the game itself, I can't get over how amazing the orchestral re-recording of the soundtrack is alongside the new songs for this release from Hitoshi Sakimoto. After spending just a few hours playing Tactics Ogre: Reborn when I got review code, I knew I needed to own this score. The Tactics Ogre: Reborn soundtrack has been one of the easiest game music purchases I made in 2022. Both Hitoshi Sakimoto and Masaharu Iwata outdid themselves with the original game score, but Tactics Ogre: Reborn elevates those compositions to a new level and it is easily one of Square Enix's best soundtracks in a long time.
While 2022 saw Square Enix release so many games across different platforms, The Centennial Case: A Shijima Story is easily the most surprising release from the publisher. The FMV mystery adventure experience not only features superlative acting, but it also has an amazing soundtrack. I adored the music and audio while playing it on PS5 last year, and my only real problem with the soundtrack is Square Enix not selling it digitally outside Japan. The Centennial Case: A Shijima Story Original Soundtrack is currently available on iTunes in Japan with samples of individual tracks. Not only is the main theme amazing, but I love how the music adapts during each chapter as the narrative goes places. Just listening to the samples on iTunes takes me back to the story and how I want to experience it again. It really feels like a fever dream that this game exists at all let alone that it is available on multiple platforms worldwide. If you enjoy FMV games, this is an easy recommendation, and I can't wait to see what the team does next.
Soul Hackers 2's music from MONACA excels above even what I expect from Atlus games. While it is held back by a few of the dungeon themes being disappointing, Soul Hackers 2 has amazing tunes in its battles, various shops, locations, and of course two specific late game moments. I adore the opening theme, but the Soul Hackers 2 soundtrack excels with its specific location and shop themes. I never got tired of the battle music across both my playthroughs on different platforms. I'm glad that Atlus managed to make great soundtracks for both Soul Hackers games now, and look forward to seeing what the series gets in the future. Soul Hackers 2's score perfectly complements the aesthetic and even has some amazing arrangements included in the disc with the Japanese collector's edition I bought.
While Live A Live is a remake, the original never released outside Japan. The Live A Live HD 2D soundtrack by Yoko Shimomura is my favorite soundtrack by her so far, and she's worked on some amazing games over the years. Having checked out some of the original game's music through its iTunes release, the HD 2D version perfectly translates those amazing compositions for modern times. I love how they even got the legendary Hironobu Kageyama for the Steel Titan theme in-game. Everything about Live A Live and its score feels like a labor of love from a team that wanted the best for this magical experience. The compositions perfectly suit the different time periods represented while still feeling like they are all part of the same game. The Live A Live soundtrack is one of a kind.
Sonic Frontiers has a blend of more atmospheric tunes, upbeat songs in its Cyber Space levels, and brilliant vocal tracks for specific bosses. Ever since I beat the first boss, I knew this soundtrack was special. Tomoya Ohtani and everyone else involved with the soundtrack outdid themselves. The boss themes are the closest we have been to Metal Gear Rising's music in years, and almost every remix and new tune in the soundtrack make me want to replay the game. I've nearly beaten it four times already, but the music never gets old. Sonic games usually have very good music, but this is easily my favorite Sonic soundtrack ever.
Monster Hunter Rise's music perfectly fit the aesthetic and setting, but I was disappointed with its take on Rajang's theme. For Monster Hunter Rise: Sunbreak, like the production values for the cut-scenes, the team went above and beyond with the music. Almost every new song and arrangement of older music is perfect here. Astalos and Gore Magala's new themes are brilliant, but Malzeno is the star of this soundtrack alongside the calming hub music. The only aspect I don't like is how Sunbreak's Proof of a Hero doesn't have the same impact as prior games when it plays during the main story. With too many hundreds of hours already spent playing Sunbreak, I haven't even come close to getting bored of the music. It even has a lovely vocal track that plays at the end and one of the best title screen tunes the series has had.
Of course there was going to be a Nihon Falcom game soundtrack in our best soundtracks feature. The Legend of Heroes: Trails from Zero's soundtrack isn't new with how old the original game is in Japan, but the West experienced Trails from Zero for the first time through 2022's release from NIS America. Trails from Zero has memorable battle themes, a sublime opening, and basically non stop quality Falcom Sound Team music across the board. Even if you don't plan on playing the game for whatever reason, listen to the soundtrack. Falcom also remains the best in the business with making its music available on every service officially without region locking. It took a while, but I'm glad Falcom and NIS America got over the barrier to give us Crossbell in the West starting with Trails from Zero last year, and Trails to Azure this March.
Harvestella looked interesting from its initial reveal, but what made me want to play it as soon as possible was the confirmation that Go Shiina is composing the soundtrack. Go Shiina has done some of my favorite video game soundtracks, and the Harvestella soundtrack is one of the best I've heard in years. It has a blend of more calming music you'd expect in a game like this, grand boss themes, and specific location songs that will remain with you long after you're done with the main story. The only issue I have with the soundtrack is Square Enix not releasing it worldwide. This music deserves a vinyl release, and I'm glad to see Go Shiina continue to work on full game soundtracks.
Ever since I beat Triangle Strategy earlier in 2022 on Nintendo Switch, I kept laughing at myself for previously thinking the music wouldn't live up to my expectations from Square Enix's HD 2D games after Octopath Traveler raised the bar so high. Triangle Strategy's music by Akira Senju has remained with me since, and I have been listening to it more and more as the months went on. The orchestral score is full of calming location music and grand battle music. The highlights are two specific late game battle themes alongside the main theme. Alongside the main theme, Combat – Decisive Battle and Destiny are two of the best songs Square Enix has released in ages. They feel like the perfect finale tunes to a magnificent game and soundtrack. With how good Triangle Strategy itself was, I hope Square Enix brings back Akira Senju for a potential sequel.
The Triangle Strategy Original Soundtrack by Akira Senju is our winner for the best video game soundtrack of 2022. Triangle Strategy's score alongside Tactics Ogre: Reborn are my favorite strategy RPG soundtracks now. With Triangle Strategy, Square Enix has five soundtracks in our best video game soundtracks of 2022 feature. It was definitely a brilliant year for the publisher, but this is something I didn't expect given how good last year was for game music.
This year, 2023, will no doubt have some amazing music with games like Octopath Traveler II, Fire Emblem Engage, Final Fantasy XVI, Atelier Ryza 3, and more.