Arc System Works recently released Guilty Gear Strive's third DLC character from Season Pass 1 with Happy Chaos who is out now on all platforms. Guilty Gear Strive from Arc System Works and Bandai Namco Entertainment Europe arrived on PS5, PS4, and PC via Steam earlier this year. It has since added Jack-O as DLC, Goldlewis Dickinson, and Happy Chaos as DLC. If you've not gotten Guilty Gear Strive yet, it is one of the best games of the year. Read my review of the PS5 version here. Read my PS4 and PS5 comparison here. Today, Arc System Works revealed Baiken for Guilty Gear Strive. She will be joining the game very soon. Watch the Guilty Gear Strive Baiken teaser trailer below:
Guilty Gear Strive Baiken release date
Players who own the GGST Season Pass 1 will have access to Baiken a bit earlier than the standalone purchase as with prior DLC. She joins the game in late January for PS5, PS4, and Steam.
Guilty Gear Strive DLC roadmap for season 1 characters and stages
The Guilty Gear Strive DLC roadmap includes free updates, paid DLC, and more.
July 2021: Additional character 1 – Goldlewis Dickinson
August 2021: Additional character 2 – Jack O
November 2021: Additional character 3 – Happy Chaos
January 2022: Additional character 4 – Baiken
After Fall 2021: Additional character 5, additional battle stages, another story.
Another story will only be included in the Season Pass and not sold separately.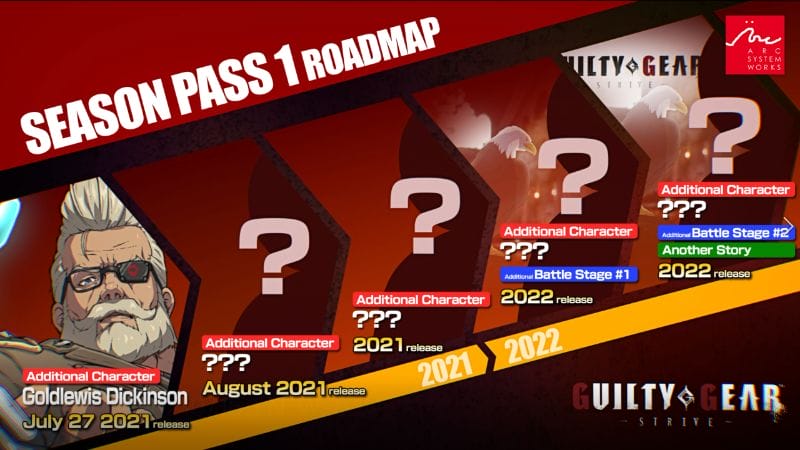 Guilty Gear Strive free update plans
Periodic additions after release for Guilty Gear Strive include:
Combo Maker
Additional customization features for player match rooms
Digital Figure Mode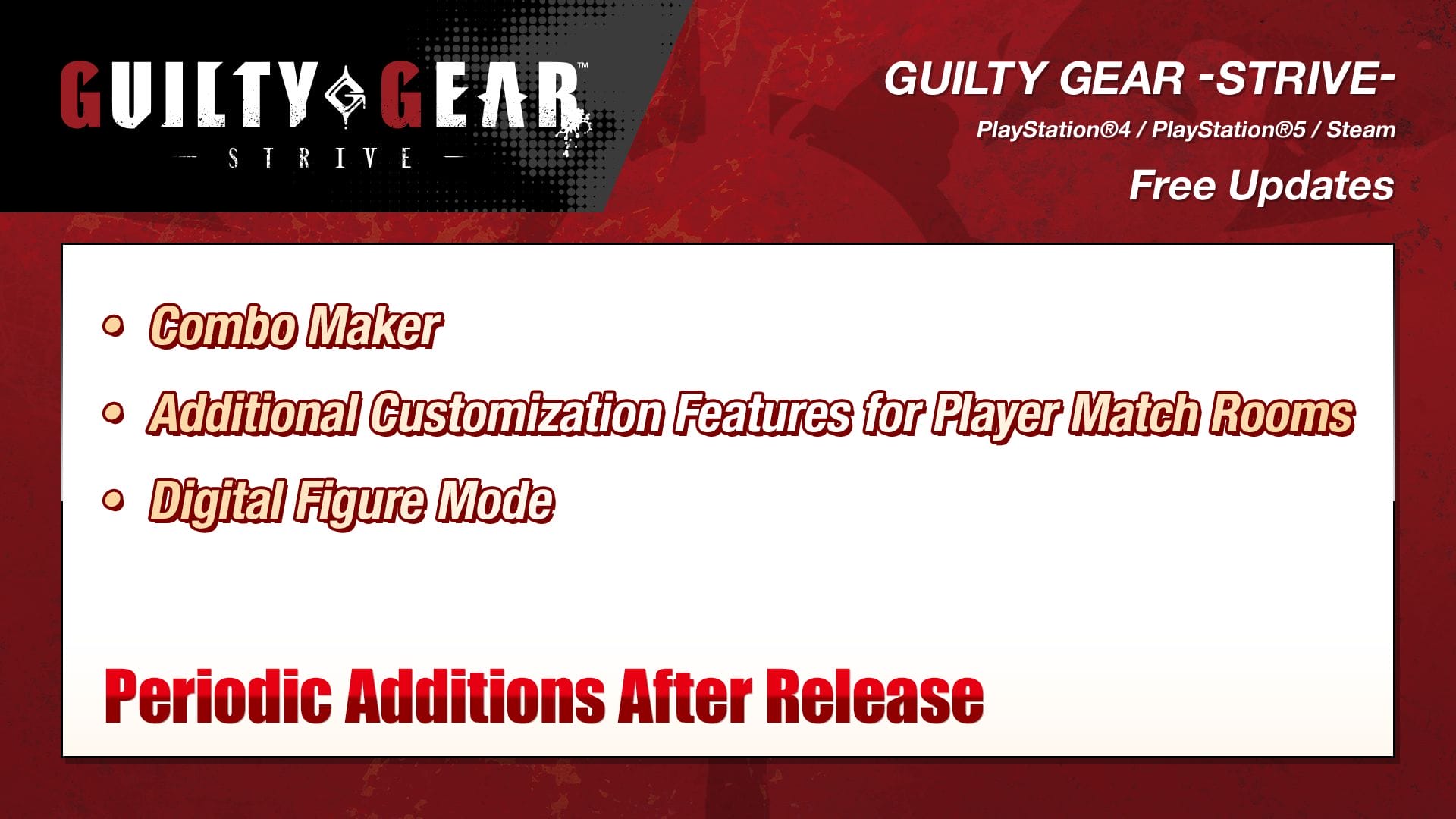 Guilty Gear Strive full roster
The Guilty Gear Strive base roster includes 15 playable characters. This includes
Guilty Gear Strive Season Pass 1 contents and price
Guilty Gear Strive Season Pass 1 includes five playable characters, five additional character colours, two stages, and additional story content. The pass will be priced at $29.99 on release.
Guilty Gear Strive is out now on PS5, PS4, and Steam.