Ys IX: Monstrum Nox is one of our picks for the best soundtracks of 2021, best PS4 games of 2021, and best PC games of 2021. I reached out to NIS America following the Ys IX PS5 release date announcement to check in on the port's features and more. I got confirmation that the port, like Ys VIII on PS5, is being done by Engine Software. This version will include all cosmetic DLC as revealed before. The bad news is that Ys IX on PS5 will not have 120hz support like Ys VIII on PS5. Watch the Ys IX: Monstrum Nox PS5 character trailer below:
Ys IX: Monstrum Nox PS5 Limited Edition pre-order
You can pre-order the Ys IX: Monstrum Nox Limited Edition here for $89.99. IT includes the following: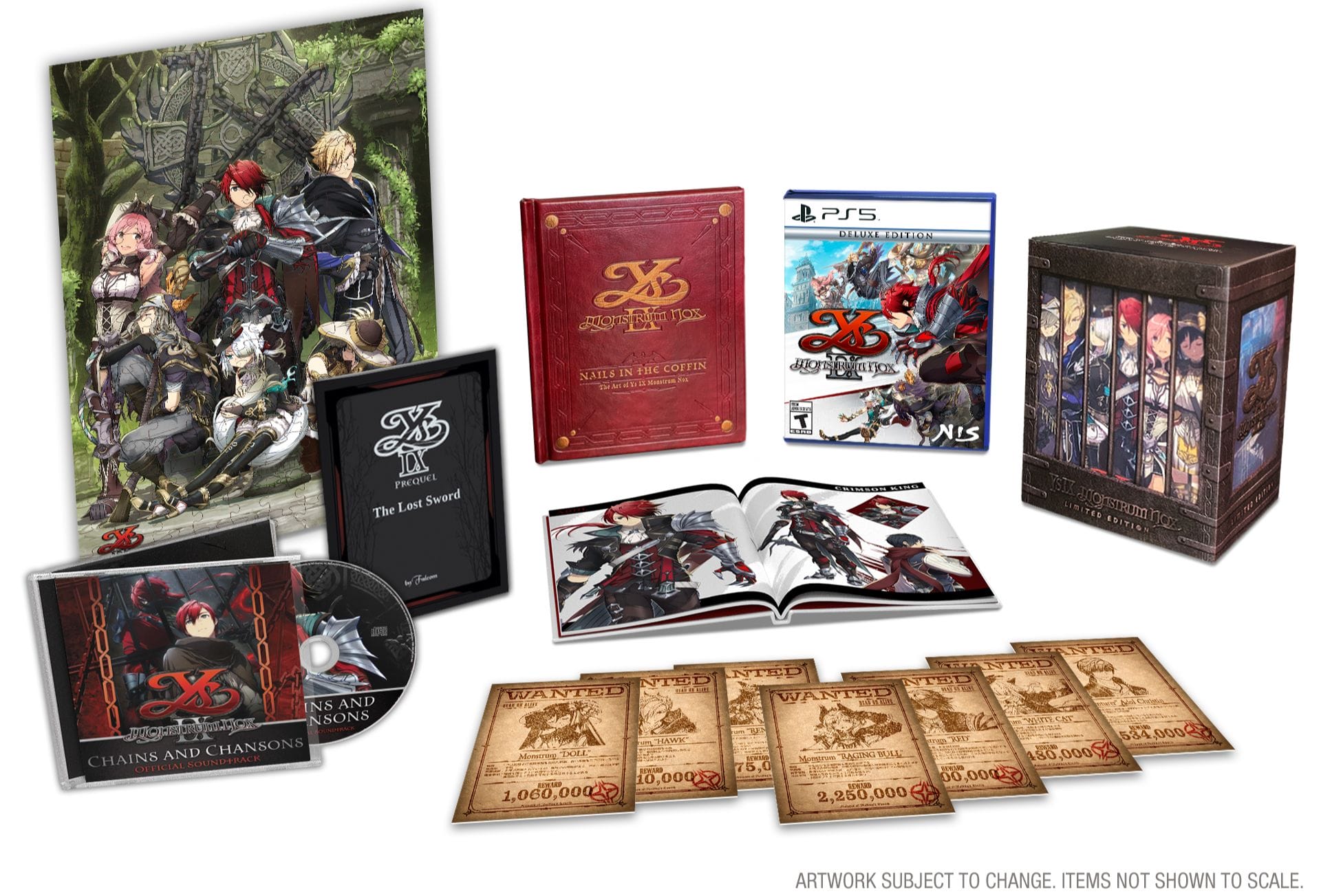 Ys IX PS5 features
The PS4 version played on PS5 already supports 4K and 60fps, so I'm not sure what this version will bring barring the inclusion of cosmetic DLC. Hopefully the PC version's draw distance improvements can be brought over to PS5 in some form. You can try the PS4 demo here.
If you have multiple platforms, check out my platform comparison for Ys IX here. Read my PS4 review here, Switch review here, and PC review here.
Ys IX: Monstrum Nox is out now on PS4, Switch, and PC platforms worldwide. The Ys IX: Monstrum Nox PS5 release date is May 9 for North America and May 12 for Europe.